Can Children Outgrow Eosinophilic Esophagitis?
Was this helpful?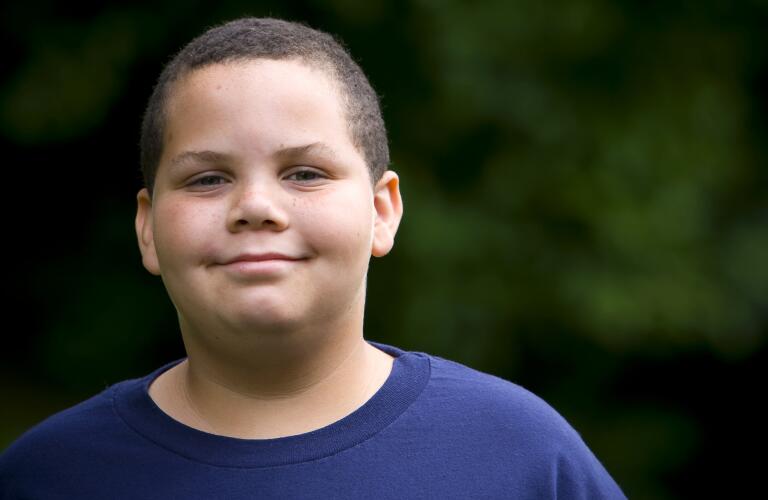 Eosinophilic esophagitis (EoE) is a chronic inflammation of the esophagus that makes eating difficult. Approximately 1 in 1,500 children has EoE and many of their parents wonder if their children will eventually outgrow this disease.
Researchers continue to investigate this question. After all, EoE was first identified approximately two decades ago; scientists don't yet have a complete understanding of the natural history of this disease over a long period of time. Learn what experts think about whether pediatric eosinophilic esophagitis can go away on its own and what types of EoE treatments are available for children and teenagers.
Eosinophilic esophagitis in children affects the entire family. Because the child has difficulty eating, parents spend a lot of time managing their child's food intake. And because particular foods make symptoms worse, parents are constantly alert for trigger foods, both at home and when out and about. Some children have to avoid common childhood favorites, such as milk or peanut butter, and parents are acutely aware of the toll a restrictive diet can have on social interactions. No wonder so many parents hope their children will eventually outgrow EoE.
However, right now, "EoE is considered to be a chronic condition and is not outgrown," according to the American Academy of Allergy, Asthma & Immunology. In a 2012 article, pediatrician Glenn T. Furuta, MD stated, "I have never seen patients outgrow this disease; in my experience, eosinophilic esophagitis is a chronic disease that requires ongoing treatment, and when treatment is stopped—whether it is medical, dietary, or endoscopic—the inflammation returns."
However, the National Center for Health Statistics did not develop a unique code for eosinophilic diseases until 2008, so it's difficult for researchers to accurately track patient outcomes over time.
A couple of research studies suggest some people may outgrow eosinophilic esophagitis. A 2009 study examined outcomes for 330 children treated for EoE at Children's Hospital of Pennsylvania over a 14-year period. Some children did indeed achieve complete resolution of EoE, but most did not. Less than 5% of diagnosed patients seemed to outgrow the disease.
A more recent study also suggests some—but very few—children outgrow EoE. A 2017 Journal of Allergy and Clinical Immunology study reviewed the medical records of 1,812 children with eosinophilic esophagitis. Only eight patients—or 0.44%—outgrew their EoE-related food sensitivities.
To date, no one knows why some children may outgrow EoE while others do not.
While researchers continue to learn more about EoE, physicians and families focus their efforts on helping affected children grow and develop. Because EoE can make eating painful, many children don't enjoy eating. And because treatment often involves an eosinophilic esophagitis diet that restricts entire food groups (such as diary), it can be difficult to make sure children get the right balance of nutrients and calories.
Doctors, parents and nutritionists work with children to help them grow. Doctors can prescribe medication to decrease inflammation and acid reflux; these medications may make it easier to eat. Nutritionists help families figure out realistic eating plans while avoiding triggering foods.
With appropriate treatment, most children with pediatric eosinophilic esophagitis will thrive, even if they don't outgrow the condition.
Was this helpful?