PHYSICIAN VOICES

An Expert's Perspective on Treating Eosinophilic Esophagitis

Was this helpful?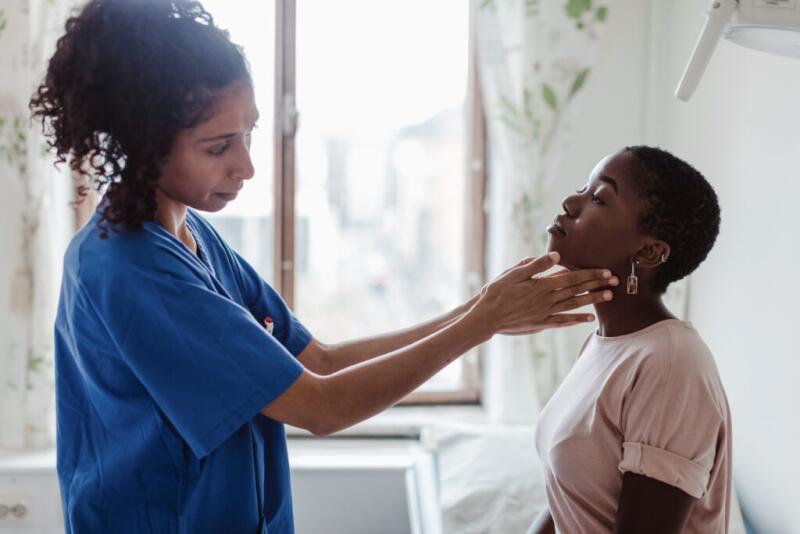 As a gastroenterologist, I work with people living with eosinophilic esophagitis (EoE), a challenging condition that can limit their diet, impact their quality of life, and even threaten their ability to swallow food. Here are common questions my patients ask.
A: Essentially, if you have EoE, your immune system has a revved up response to the items you eat. Unfortunately, your esophagus is the innocent bystander who suffers the consequences. A type of immune cell, called eosinophils, are typically implicated in allergic reactions, which is why EoE gets its rap as an allergic condition and can be treated by allergists in some cases. Among other cells within the immune system, eosinophils are typical culprits found when we take biopsies of an area EoE affects.
With EoE, eosinophils are reacting to ingested food and creating inflammation. It's treated by gastroenterologists as well because the battle ground of this fight is the esophagus, and there ends up being significant inflammation there.
EoE can manifest in a few ways. Whenever there's inflammation, there can be pain. We also commonly see dysphagia, which is problems swallowing or problems moving food from the mouth to the stomach through the esophagus. Sometimes, especially if inflammation has persisted for a prolonged period of time with subsequent scar tissue formation, the esophagus may narrow a little. As a result, food items that aren't completely ground up while you chew can get stuck.
Oftentimes, our first interaction with a person with EoE is in the hospital's emergency department because they have food stuck in their esophagus. It's a miserable feeling. We get more information from each person and then may see signs of EoE in endoscopy and biopsy results.
A: There are a few ways to treat EoE. We may try to identify food items that are triggering this immune response and eliminate them from your diet. However, studies have noted it's a fairly restrictive approach that ends up not being very sustainable long-term, so we've come up with some creative alternatives.
We can try variations on elimination diets; the most common type of these diets is called the six food elimination diet. It involves removing the six food groups that are most likely to trigger allergic reactions: milk, eggs, wheat, soy, peanuts and tree nuts, and fish and shellfish. If EoE symptoms are reduced after the 6-8 week process, depending on patient preference, we can consider systematically reintroducing foods to see if symptoms correlate with certain foods. This way, we can tell which foods you need to avoid and which ones are safe to enjoy.
Elimination diets can be really challenging, so I work with my patients to make a joint decision about moving forward. Some people feel it may be too restrictive and affect their quality of life in important ways, so we instead take the medication path.
One of the simple medication-based approaches we try is to recommend a proton pump inhibitor (PPI), which can mitigate stomach acid's ability to irritate the esophagus and propagate inflammation. We can also try topical steroids, which are swallowed and can coat the esophagus to reduce inflammation. Additionally, in severe, refractory cases, newer biologic medications can also address the root of the inflammation to improve symptoms.
A: EoE involves allergies and the gastrointestinal tract, so it's helpful to work with specialists in both fields. Personally, I put a lot of emphasis on being respectful, and I acknowledge and respect the intelligence of the people in my exam room. As a gastroenterologist, I recommend that at baseline, you want to find a doctor with whom you feel you can openly communicate and partner.
Try your best to connect with a gastroenterologist who shows enthusiasm about partnering with you to manage your condition. I make clear that while I haven't experienced EoE firsthand, I place a lot of value on your day-to-day experience. When it comes to guiding how we proceed, I want to know all the details about what you're going through.
I tell patients, "You're the player and I am the cheerleader. I'll give you everything to the best of my ability based on my training and experience, but ultimately, we're in this together, and ultimately, you're the decision maker."
Was this helpful?