How to Reverse Diabetic Nerve Damage
Medically Reviewed By William C. Lloyd III, MD, FACS
Was this helpful?
The symptoms of diabetic nerve damage can be painful and disruptive, but they can be reduced—and even reversed.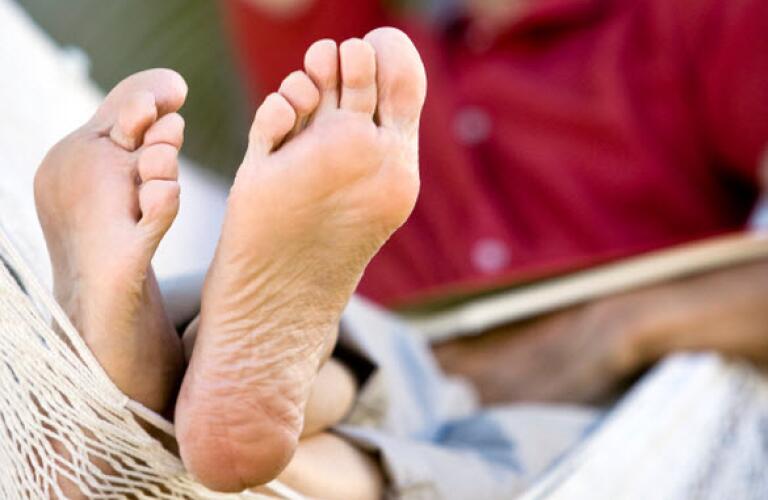 Questions This Article Answers:
What are the signs of diabetic nerve damage?
Can I reverse the symptoms of diabetic nerve damage?
What areas of the body does diabetic nerve damage affect?
About 60 to 70% of people with diabetes have some form of neuropathy, or nerve damage. Some people have no symptoms at all, while others may experience numbness, tingling, or pain in the feet first. Nerve problems can also occur in every organ system, including the digestive tract, heart, and sex organs.
Though the exact cause or causes of neuropathy is unclear, researchers believe nerve damage is mainly the result of high blood glucose levels over long periods of time (chronic hyperglycemia). The highest rates of neuropathy are among people who have had diabetes for at least 25 years. Diabetic nerve damage symptoms include:
Numbness, tingling, or pain in the toes, feet, legs, hands, arms and fingers
Wasting of the muscles of the feet or hands
Dizziness or faintness due to a drop in blood pressure after standing or sitting up
Problems with urination
Erectile dysfunction in men or vaginal dryness in women
Diabetic neuropathies appear to be more common in people who have problems controlling their blood glucose (also called blood sugar), as well as those who are overweight or who have high blood pressure or high levels of blood fat. Reversing the symptoms of diabetic neuropathies primarily involves reducing blood glucose levels to within the normal range. Good blood glucose control may help prevent or delay the onset of further problems.
Foot care is another important part of treatment. People with neuropathy need to inspect their feet daily for any injuries. Untreated injuries increase the risk of infected foot sores and amputation. Smoking increases the risk of foot problems and amputation so quitting is vital to protecting your feet and overall health. Other treatments include pain relief and other medications as needed, depending on the type of nerve damage.
If you have diabetes, it's important you remain proactive about blood glucose levels and up to date on doctor visits so all symptoms can be monitored and treated as needed. While the symptoms of diabetic nerve damage can be painful and disruptive, with attention and maintenance, they can be reduced—and even reversed.
Was this helpful?