The Diabetes Epidemic in African Americans
Was this helpful?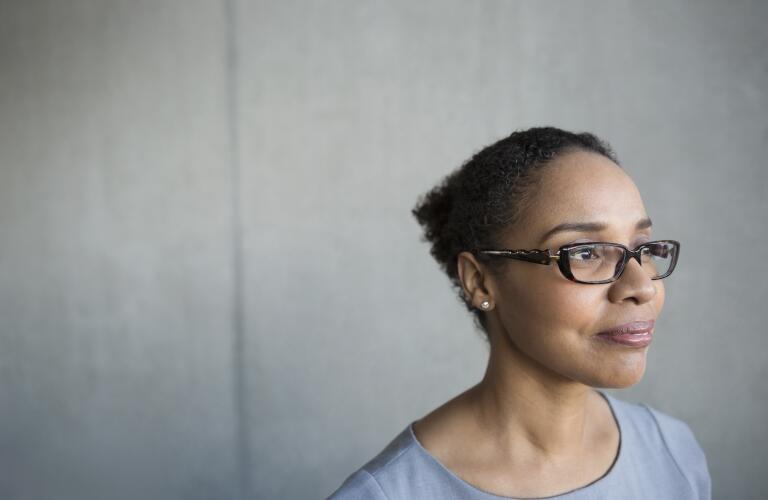 Type 2 diabetes is a condition that affects the way people process food for energy. But it's really more than that—it's an epidemic that's affecting the health of our nation. It's one of the leading causes of death and disability in the United States, running up total health care and treatment costs to $174 billion each year.
This is especially true for African Americans, who are almost twice as likely to have type 2 diabetes than non-Hispanic whites. But rest assured, there is a lot you can do now to control—and even prevent—diabetes and lower your risk of complications.
Type 2 diabetes is a disease that causes your blood sugar level to be too high. This happens when the body doesn't make enough insulin or can't use the insulin it makes effectively. You could have symptoms like unusual thirst, frequent urination and infections, or blurred vision. Or, you may have no symptoms at all. Over time, untreated diabetes can affect many parts of your body, such as your kidneys, heart, eyes and feet.
Compared to our country's overall population, African Americans (especially African American women) are at a much greater risk for developing type 2 diabetes. If you are African American, you are also more likely to have serious complications from diabetes, such as kidney disease, blindness and amputations. And African Americans are twice as likely to die from diabetes compared to non-Hispanic whites with diabetes.
Why? For one thing, it runs in the family. If your parent, grandparent or other family member has diabetes, it's more likely you will develop the disease.
Health conditions like high cholesterol and high blood pressure also contribute to diabetes and its complications. And although African Americans have the same or lower rates of high cholesterol as non-Hispanic whites, they are more likely to have high blood pressure.
For some minority populations, issues like poverty, lack of access to health care, and cultural attitudes and behaviors can affect the ability to prevent or manage their diabetes.
YES! That's the good news. Even though you may be at greater risk, you can take steps now to reduce that risk. And if you have already been diagnosed with diabetes, there is a lot you can do to keep it in check and prevent complications down the road.
A Diabetes Prevention Program study by the National Institutes of Health found that overweight adults with higher-than-normal blood glucose levels—including African Americans—can delay or prevent type 2 diabetes. With good diabetes management, people in the study were able to lose 5 to 7% of their body weight (that's 10 to 14 pounds for a person who weighs 200 pounds!). And since additional pounds put added pressure on your body's ability to use insulin, the best way to avoid diabetes, or control it, is to control your weight. Here's what you can do:
Make being active a habit. Most people should aim for 30 minutes of physical activity five days a week. Brisk walking is a great way to start.

Limit calories, fat and alcohol. That's easier said than done, but you can start now by taking small steps to change your ways. Make a goal of reducing your daily caloric intake by 5% at first, and work your way up from there. And don't beat yourself up if you slip. Just begin again as soon as possible.

Make healthier food choices. A well-balanced diet with more whole foods (and less processed ones) can have a huge impact on your waistline. Start by gathering information and shopping tips to make healthier choices at the supermarket.

Work with your doctor. If you are having trouble controlling your weight, talk to your doctor about treatment or programs that will work best with your lifestyle. Be sure you understand the complications that could occur from being overweight. Many people are not even aware that they have diabetes until they develop one of its complications. Start now before it becomes an issue for you.

Was this helpful?