SOCIAL VOICES

Rejecting the Biggest Insulin Myths With Type 2 Diabetes

Was this helpful?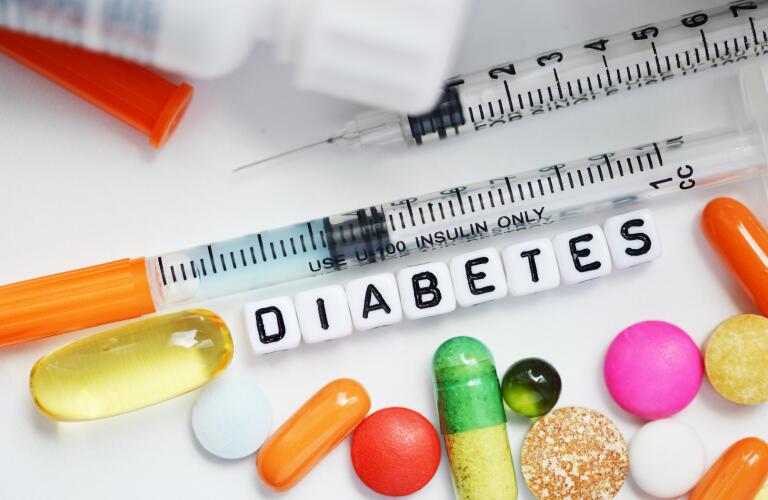 In my experience, there's a misconception that people with type 2 diabetes who use insulin have somehow failed.
As someone who's lived with type 2 diabetes for more than a decade, and who uses insulin to manage it, this can be frustrating to hear. More than 4 million Americans use insulin as part of their effective management of type 2 diabetes, and it's nothing to feel bad about. In fact, these opinions are both wrong-headed and dangerous: they ignore the fact that diabetes is a degenerative condition, and the misinformation can prevent people with type 2 diabetes from getting the treatment they need. Some may resist taking insulin even if it's the more effective way to manage their diabetes, all because they are made to feel ashamed or like they've failed. This can put those with diabetes at greater risk of complications and undermine their quality of life.
The goal in managing type 2 diabetes is to consistently keep blood glucose levels within a defined range. It's the Goldilocks approach: not too high, not too low, not too volatile—just right. As with many chronic conditions, there are a number of approaches people can take. Each has its advantages and its potential side effects.
But, when it comes to managing type 2 diabetes, people talk about these treatment options as if they exist within a hierarchy.
It's considered "best" to manage diabetes with lifestyle changes: diet and exercise. These, along with losing weight, are seen as the gold standard. Generally, this is where people start. And it's a great approach, unless it doesn't work.
The next level is to take medications. Most commonly, people start with metformin, which increases insulin sensitivity and can potentially cause digestive upset. There are also sulfonylureas, which cause the pancreas to produce more insulin and may cause hypoglycemia (an extremely low blood glucose level). More recently, medications called GLP-1 receptor agonists and SGLT2 inhibitors have been introduced. The former slows digestion and the latter keeps the kidneys from reabsorbing sugar in the bloodstream, forcing it to be excreted in the urine. They can help keep blood glucose levels balanced, but on their own they're not always enough.
For some, gastric bypass is suggested as an option. This surgery dramatically reconstructs the digestive system, resulting in weight loss and, sometimes, diabetes remission. It also requires a lifelong commitment to limiting how much and what kinds of foods can be eaten, with no guarantee that remission is permanent.
Finally, there's insulin—the naturally occurring hormone a healthy body uses to make the energy in glucose available to the cells and muscles. Insulin must be injected by syringe. Along with the needles come needling comments from some people who don't have diabetes. They ask us how we can stand the frequent shots and tell us they could never do it.
When it was discovered in the 1920s, insulin was seen as a miracle drug, saving lives that otherwise would have been lost. Today, for people with type 2 diabetes, using insulin might come with a healthy dose of judgement. Some people might see using insulin as evidence that we didn't take care of ourselves and so now we have the "bad" kind of diabetes. In reality, it couldn't be farther from the truth.
While lifestyle choices (diet, exercise, stress management) play a role in how type 2 diabetes progresses, they are not the only determining factors. There are risk factors beyond our control (age, family history, race and ethnicity). Taken together, all these factors make it impossible for anyone to completely control how their diabetes progresses.
Ultimately, type 2 diabetes is a degenerative condition. Over time, the pancreas is likely to produce less and less insulin naturally. When this happens, the body, in addition to being insulin resistant, can't produce the amount of insulin needed to process the glucose in its bloodstream.
For each of us, there may come a time when there simply is no other treatment besides insulin that can consistently keep our blood glucose levels in a healthy range. When we find ourselves at this point, we need to remind ourselves that using insulin isn't good or bad. It's just another treatment option for managing life with type 2 diabetes that allows people like me to live full lives. That's nothing to be ashamed of.
Was this helpful?