New Non-Insulin Injectables Change How We Manage Diabetes
Was this helpful?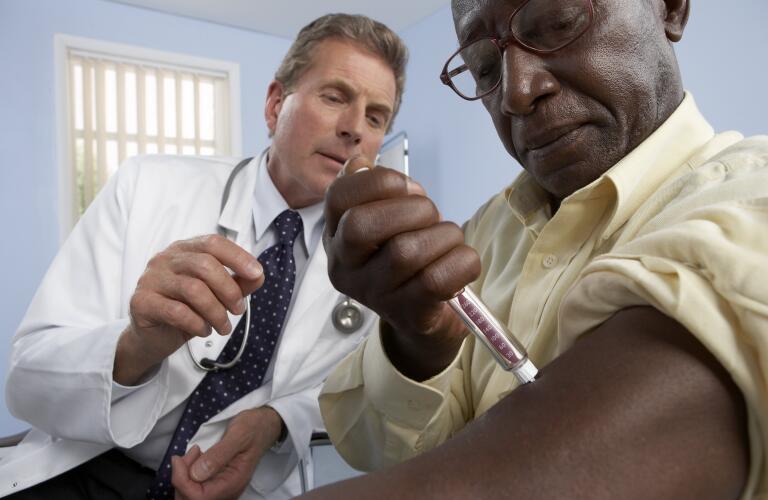 It's been almost 100 years since injectable insulin was discovered as a treatment for diabetes, saving a countless number of lives. People with type 1 diabetes can't produce their own insulin, so they must inject it daily to control their blood glucose (sugar) levels. People with type 2 diabetes do produce insulin, but either they don't produce enough or their body doesn't use it efficiently. They usually take oral medications to stimulate insulin production. Unfortunately though, for many people with type 2 diabetes, these oral drugs aren't enough to keep their blood glucose under control, so they need to adjust their treatment. It used to be that this meant taking insulin injections, but this isn't always the case any more.
Insulin was thought to be a miracle drug when it was discovered, but it's still not a cure. People who take insulin inject themselves every day, sometimes several times a day, to manage their diabetes. And other than the discovery of oral medications for type 2 diabetes, treatment for diabetes hasn't changed all that much over the years – until 2005, when the Food and Drug Administration (FDA) approved new injectable non-insulin drugs that may bridge the gap between oral medications and insulin: glucagon-like peptide-1 (GLP-1) agonists and an amylin analog. These drugs are generally for people with type 2 diabetes, however, some people with type 1 diabetes may also benefit from them.
Glucagon-like peptide-1 (GLP-1) agonists, also known as incretin mimetics, are injectable medicines that are not insulin, but they still work to lower blood sugars. These medications have two actions: they stimulate insulin production and they slow down your liver's production of glucose. Each action results in lower blood glucose levels.
Examples in this group include:
Some of the medications in this group are taken once or twice a day, while some only need to be taken once a week.

The Food and Drug Administration (FDA) has so far only approved one drug in the amylin analog category, pramlintide (Symlin). It's not as commonly used as those in the GLP-1 group. Pramlintide works by slowing down how quickly your food empties from your stomach. Normally, your blood glucose levels spike after you eat as your body works to digest your food. If your stomach takes longer to empty, then the glucose levels shouldn't climb as high as quickly.
If you take oral diabetes medicines and they aren't helping you control your blood glucose levels, but you don't yet need insulin, these medications could be right for you. They take advantage of the fact that your body is still producing insulin. And the non-insulin injectables have a few advantages over insulin:
Possible weight loss: Although non-insulin injectables are not marketed as weight-loss medicines, they do often promote weight loss because of how they work. This can be a benefit for people with type 2 diabetes who may have been struggling with controlling their weight.

Consistent dosage: If you inject yourself with insulin, you must adjust your insulin doses according to your blood glucose level at that time. The non-insulin injectable doses do not change unless your endocrinologist adjusts the dosage.

Convenience: Although a few of these non-insulin injectables are given every day or even twice a day, there are new long-acting ones that are only injected once a week. Compared to multiple daily insulin injections, this reduces the risk of blood glucose levels falling dangerously low (hypoglycemia).
As with all medicines, non-insulin injectables do have some side effects, which can range from mild to severe. They may include:
Body aches, muscle and joint pain

Pain around the eyes and cheekbones

Stuffy or runny nose

Ear congestion

Warmth, or redness on the skin at the injection site
Starting a new treatment, especially one that involves injections, can be intimidating, but using medications like the non-insulin injectables may help get your diabetes under control and delay the need for you take insulin. Speak with your diabetes team to see what is best for you and how you can learn to take these new medications with confidence.

Was this helpful?