PHYSICIAN VOICES

More Convenient Diabetes Treatments

Was this helpful?
Newer types of diabetes medications and delivery systems make diabetes treatment more convenient than ever.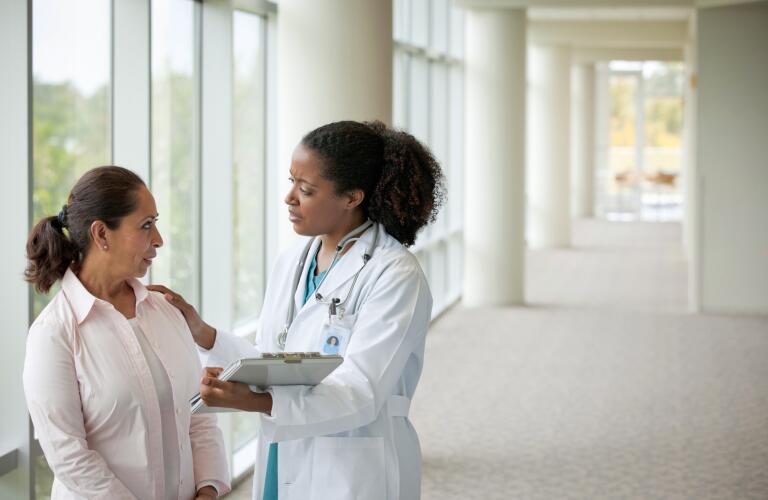 The way we treat diabetes has changed greatly over decades of research and treatment. Years ago, if metformin ­alone didn't help keep blood sugar in the proper range, there were only a few other options to try.
Doctors generally added or switched among a few oral medications to see if they could identify a new combination that worked. If a working combination couldn't be found, the option to resort to insulin lurked in the background.
Not too long ago, insulin treatment came with lots of baggage. People worried their diabetes was really bad if they needed insulin. They had to learn to use syringes and needles; they dreaded performing finger sticks, dealing with diet restrictions, and ensuring refrigeration for insulin bottles whenever they left the house. And above all, the risks of causing low blood sugar posed a real concern.
New insulin preparations come in pre-packaged "pens" that need no refrigeration and allow a single injection of a specific mix of insulin types selected by the doctor to achieve better control. The correct dose is easily "dialed in" (rather than having to be drawn up from a bottle using a syringe), and the stick of the injection is nearly imperceptible due to the pen's ultra-ultra-thin needles.
Other newer diabetes medications are also delivered via a pre-packaged pen with an ultra-thin needle, and some need to be injected only once per week. Treating type 2 diabetes with injectable medication interferes far less with daily life now than it did with the older insulin regimen. In fact, insulin has become so convenient and so effective that many doctors regularly recommend adding it as the best second step after an oral medicine such as metformin.
Luckily, along with more convenient delivery options for diabetes medications, there is also a wider variety of treatment choices for people with type 2 diabetes. The newer medications help your body metabolize carbohydrates, eliminate excess sugar, or control the release of your own insulin, increasing the chances of you and your doctor finding a treatment that works well for you. And many of these newer medications come in pill form or the more convenient "pen" style.
With increased convenience comes increased adherence to a treatment plan, which means the easier it is for you to control your blood sugar, the more likely you'll stick with it (pun intended). And that means when you go for your next test to measure your blood sugar and hemoglobin A1c, you may just find that your type 2 diabetes is better controlled.

Was this helpful?