Medicare's Coverage of Diabetes Services
Was this helpful?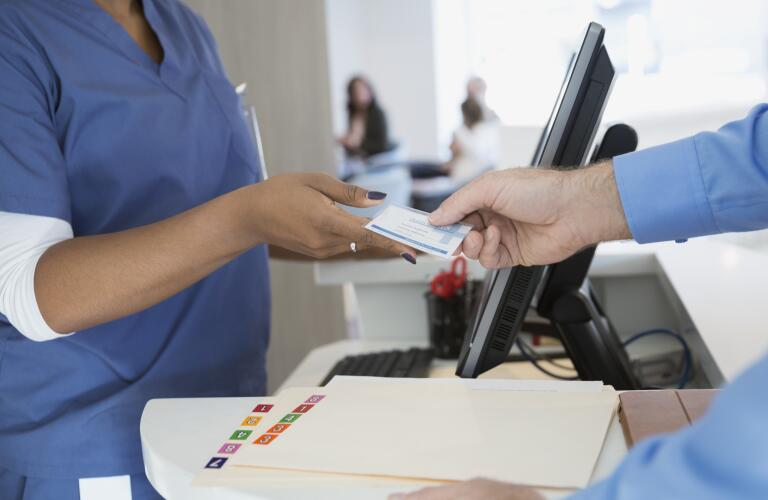 Managing diabetes can be quite extensive—from frequent blood sugar monitoring, to doctors' visits, to obtaining your needed supplies—so understanding your health insurance coverage is important. However, many people have questions once they qualify for Medicare, the federal health insurance program. For example, if you are a type 1 diabetic and require insulin injections, is that covered? What if you are a type 2 diabetic who takes a pill to regulate your blood sugar? How much will you have to pay? You probably paid taxes into Medicare while you were working, so let's try and help you understand what type of health insurance coverage you can expect in return.
You will often hear Medicare referred to according to its four parts: A, B, C, and D.
Part A: This is hospital coverage. It includes inpatient hospital care, hospice and home health services. If you (or your spouse) paid into Medicare/Social Security for 10 years, you will receive this coverage for free. If it was less than 10 years, you may pay a small monthly premium for Part A.

Part B: This is medical coverage. It includes doctors' visits, lab services, physical and occupational therapy, and medical supplies. Everyone pays a monthly premium if they elect to have Part B. Parts A and B together are called "Original Medicare."

Part C: This is Medicare Advantage. It combines Parts A and B and is available through a private insurance company. The cost depends on what type of coverage you choose.

Part D: This is prescription drug coverage and is also available through private insurance companies. The cost of Part D can also vary based on the level of coverage you choose.
Most of what is needed to manage diabetes is covered under Medicare Part B and Part D.
For Medicare to cover your diabetic supplies and services, you must be enrolled in Medicare Part B. Unless otherwise stated, you are generally responsible for 20% of the Medicare-approved amount after you meet your yearly deductible. With a qualifying doctor's order, the following are often included in coverage:
Screening tests for diabetes: If your doctor determines you are at risk for diabetes, you may be eligible for up to two screenings per year. The screening itself is generally covered completely by Medicare, but you may pay 20% of the fee for the doctor's visit.

Diabetes management training: If you've been recently diagnosed or are at risk for complications, you may qualify for training from an accredited individual or program on how to manage your diabetes.

Diabetes supplies: These supplies may include blood glucose monitors, lancets to prick your finger to get a drop of blood, test strips, and glucose control solutions. Medicare will pick up most of the cost of the supplies you need to track your blood sugar. Insulin users can get 300 test strips and lancets every three months; those who don't use insulin can get 100 test strips and lancets every three months. Your doctor may be able to request more supplies for you if medically necessary.

Insulin pumps and pump supplies: Medicare will help pay for an external insulin pump and the insulin it delivers if you are a qualifying patient.

Foot exams and treatment, therapeutic shoes and inserts: Many diabetic patients have poor circulation that can cause foot problems. You may qualify for a foot exam every six months, as well as special shoes or inserts if needed.

Eye exams and glaucoma checks: Similarly, diabetics may suffer from eye problems and glaucoma. You can receive an eye exam and glaucoma check every 12 months.

Preventative screenings and treatment: When you first join Medicare, you can receive a "Welcome to Medicare" visit with a health care provider. Your health history will be reviewed, and you may receive any needed preventative services and screenings at 100% coverage. This includes any shots you need to keep you healthy, such as the flu vaccine and the pneumococcal vaccine, which protects against some types of pneumonia and meningitis. You qualify for another wellness visit every 12 months after that.
Other than insulin that is given via an insulin pump, Medicare Part D will cover your other diabetic medications. Your co-payment or deductible will be dependent on your particular Part D plan. This includes:
Insulin taken by injection

Inhaled insulin

Anti-diabetic drugs for type 2 diabetes, such as metformin (Glucophage, Glumetza) and sulfonureas like glyburide (DiaBeta, Glynase)
Your Part D coverage will also include other medical supplies you may need, such as:
Needles

Syringes

Alcohol swabs

Gauze
Understanding Medicare's coverage of diabetes may seem a bit overwhelming at first, especially if you're newly diagnosed or new to the program. Taking time to learn more about your coverage can save you money down the line. Don't hesitate to connect with your health care provider about any questions you have.

Was this helpful?