PATIENT VOICES

Mastering Mealtime Insulin: My Diabetes Story

Was this helpful?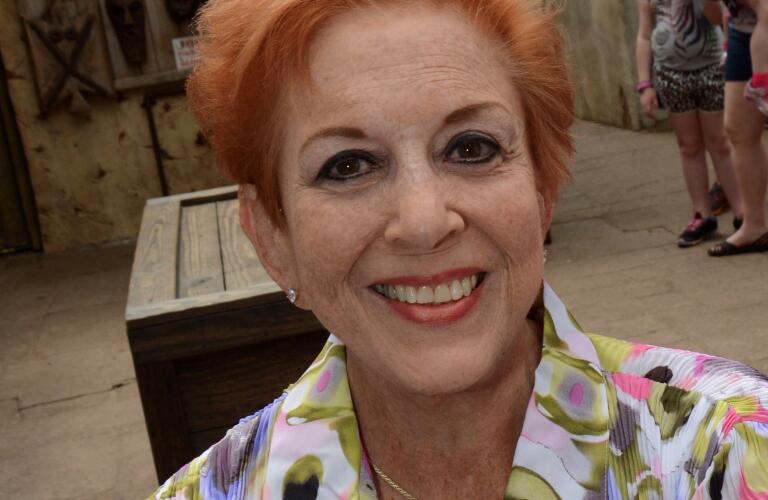 When I was diagnosed with type 2 diabetes 30 years ago, I was disappointed, but not surprised. Diabetes runs in my family. My grandfather had it, most of my cousins have it, a couple of uncles and aunts have it, my husband had it, and both my kids have it.
On top of that, I didn't treat my body well in my youth. I didn't eat a healthy diet and I rarely exercised. So the diabetes diagnosis felt like an inevitability. My life changed, but not drastically, since I'd already been preparing diabetes-friendly meals for my husband for years. I knew what to eat and what to avoid, although it felt different focusing on my health and not only his. I saw a nutritionist who refreshed me on the diabetes diet and things went smoothly for several years.
At first, I was taking oral medications, but eventually it was time to start taking insulin. I was prescribed a mixed insulin—a blend of short-acting and long-acting insulins. I took it twice a day and got used to that routine. Eventually, though, I wanted to make a bigger change. I decided to undergo a gastric bypass surgery to finally take control of my weight and hopefully impact my diabetes.
After my gastric bypass, I lost 150 lbs. It felt absolutely wonderful. I was still diabetic and taking medication, but I was the same weight I'd been when I got married, and I was thrilled. However, my diet became much more complicated. Now, I needed to eat softer foods in much smaller portions. I adapted to this change and felt like a new person. But it didn't last very long.
Two years ago, I had kidney failure. I had to get dialysis for 10 months. I was a mess. I didn't eat that much, and the dialysis filtered some of the sugar out, so my blood sugar levels were always too low. Eventually, I had a kidney transplant, and felt like my life was slowly coming back together. I paid extra close attention to my diet, which needed to be quite strict for my kidney health as well as my diabetes. And I finally started exercising more, like my doctor prescribed. But I was taking steroids, which interfered with my blood sugar levels.
Finally, my endocrinologist decided it was time for me to start taking short-acting insulin with meals, known as mealtime insulin. I'd gone through so much trying to get my diabetes under control, but I was still disappointed I had to start the mealtime insulin. It's a big life change—you've got to test your blood sugar levels with every meal and then measure the right dose of mealtime insulin based on those levels and the carbohydrates in your meal. It's a lot to keep track of. But I knew it was important and I was ready to get my health back on track after so many interruptions.
At first, I was intimidated by the mealtime insulin. But I learned how to make it all work. I've found diabetic-friendly meals I enjoy preparing and eating (chili is my favorite) and I've made small tweaks to my go-to snacks so they're better for my blood sugar. I'll measure out a portion of veggie chips and dip them in Greek yogurt. And I love to eat pistachios; opening all those shells helps me eat fewer, more slowly.
Now, taking my mealtime insulin is just part of my routine. I check my blood sugar several times a day—I test it before breakfast, lunch, and dinner, and then again before bed. I take my long-acting insulin once a day and I take my short-acting mealtime insulin with every meal. At this point, it's a normal part of my life. And it feels good to be able to say that my numbers are great. My doctor is happy with how I'm doing, and I'm really pleased to be in control of my health and have my life back to normal.
I want people to know that managing type 2 diabetes is doable, and making mealtime insulin, a healthy diet, and regular exercise a part of your life is easier than you think. If you commit to making these changes every day, eventually it will become a habit.
Was this helpful?