How to Talk to Your Doctor About Mealtime Insulin
Was this helpful?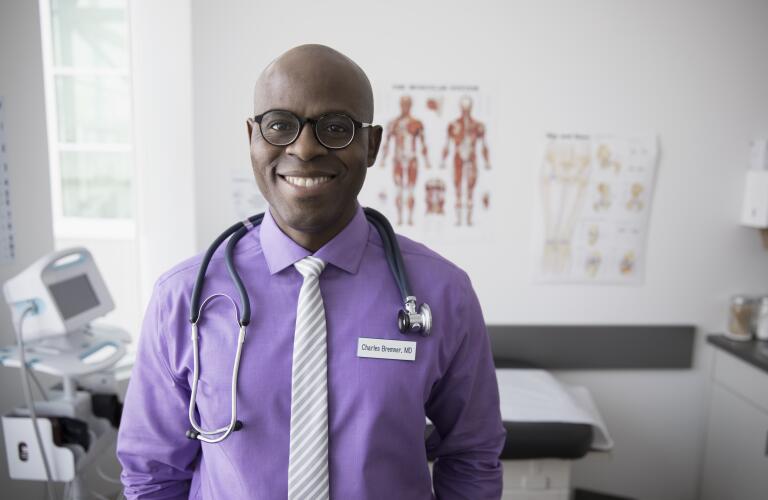 Nearly 10% of people in the United States have diabetes, according to the Centers for Disease Control and Prevention (CDC). But each person living with diabetes is unique, and the best treatment for you depends on many factors, including your personal medical history, how long you've had diabetes, any diabetes complications you've experienced, your age, and your lifestyle preferences. Today, you have more diabetes treatment options than ever before, and mealtime insulin may be one.
Mealtime insulin breaks down the carbohydrates you eat relatively quickly so your body can use them for energy. It's a process that would happen naturally if you didn't have diabetes. Some people don't need this extra help from insulin at mealtime. They can take non-insulin medications, inject background insulin once a day to level out their blood sugars for 24 hours, or manage their highs and lows through lifestyle changes like diet and exercise. But, when these options aren't enough to control your blood sugar levels with diabetes, you may benefit from taking insulin at mealtime. If you think you're a good candidate, here are some ways to talk to your doctor about it.
There's no one right answer when it comes to diabetes. Treatment decisions aren't "one and done." Your doctor will make the best treatment recommendations possible, but needs to know how you respond to determine next steps.
To help your doctor decide whether mealtime insulin may be right for you, talk about your blood glucose highs and lows, what time of day they're happening, and what your current eating habits are like. These questions can help you get the conversation started:
Am I checking my blood sugar at the right time of day?

Am I checking it correctly?

Should I check more often?

Should I eat fewer carbohydrates or less fat?

Is exercise—or lack of exercise—affecting my blood glucose levels?

With mealtime insulin, do I need to eat at certain times?

What if I skip a meal on mealtime insulin?

What are the benefits of mealtime insulin?

What are the drawbacks and side effects?
If lifestyle changes, non-insulin medications, or background insulin haven't helped you achieve good control of your blood glucose levels, it doesn't mean you're doing something wrong. Insulin isn't an infinitely renewable resource. Especially as we age, we all produce less insulin, whether or not we have diabetes. It's not your fault if you're following treatment instructions but still not getting good numbers.
Some people believe taking insulin at all or "graduating" from background insulin to mealtime insulin means their diabetes is getting worse. That's simply not true. Everyone needs insulin to live, and insulin treatment is a powerful tool for fighting the effects of diabetes. The potential it offers for living better with diabetes is worth the conversation.

Was this helpful?