How to Prepare for a Telehealth Appointment for Diabetes
Was this helpful?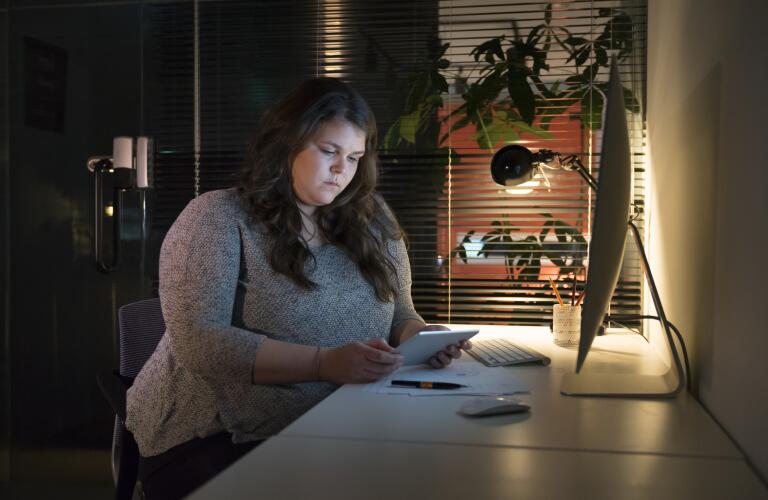 Before the visit concludes, you might want to ask your doctor if your next appointment will be a telehealth visit. Find out how you should proceed, so you can make plans, including choosing a time that works for you.
If you've never used telehealth to connect with a healthcare provider, you're not alone. Lots of people are becoming acquainted with the process and finding out how it can help them. A telehealth appointment for diabetes can be a great option for you if you, like many people with diabetes, need to have regular check-ins with your healthcare team but can't always get into the actual office. Plus, studies suggest telemedicine can help people with diabetes maintain better control of their blood sugar levels.
Ready to get started? Your first step is finding out what telecommunications platform your doctor is using. Call your doctor's office or visit their website to get the details on the technology aspect. Find out if you have to register in advance to be able to log into a portal or if you need to download an app onto your computer, tablet, or smartphone. Or you might be able to go online and click on a link for a secure video call with your provider.
Typically, you will need these to get started:
A smartphone, computer or tablet
A high-speed internet connection
A web camera with a microphone
Next, go ahead and get set up to use the technology. Don't wait until right before your actual telehealth appointment, since technology can be glitchy, and sometimes there's a learning curve to using something new. You might also need to check things in your home, too, like your wireless router. Make sure it works and that you don't have any questions about it. Doing this in advance means you have extra time to call the office and ask for help.
You might also ask your doctor what other telemedicine options are available to you. For example, your doctor may offer the option to receive texts or emails with your blood glucose readings. You might be able to view lab results and other information and submit questions to your doctor via a patient portal. This could come in handy in the future, either for your upcoming telehealth appointment or follow-up visits.
Once you've gotten comfortable with the technology necessary for using telehealth for diabetes care, you can start thinking about gathering up all the health information you might need so your doctor can fully understand your specific case. It's helpful to have your most recent A1C results on hand, as well as your recent blood glucose readings, blood pressure, and weight. In fact, it might be worth calling or emailing your doctor's office to inquire about what you'll need to have on hand for your visit.
Next, pick a spot for your visit. Experts generally suggest finding a room where you can shut the door and block out any noises from your family members or pets that might interrupt your call. Consider the background, too. Is there a mountain of dirty laundry behind you or anything else that might be a distraction? Even sitting with your back to a window with too much direct light pouring in could pose some problems with the visuals.
Another thing to think about: your own appearance. You might not put on dressy attire to go to the doctor's office, but you probably at least shuck off your pajamas and put on real clothes before leaving the house. That's also a good approach for a telehealth visit for your diabetes. Even though you'll be connecting with your physician through a telecommunications platform from the comfort of your own home, your doctor will still be able to see you. Granted, your doctor has probably seen just about everything during their career, but it might make you feel more comfortable to be presentable.
When the telehealth visit finally arrives, you should be in great shape with all these preparations that you've made. Your doctor may want to discuss your most recent A1C results or talk about how to maintain better control of your blood glucose levels. You might also want to chat about any medications that you're taking and if you need to make any adjustments to them. Don't be afraid to ask any questions that you have–this is the chance to do it!

Was this helpful?