How to Get the Most Out of a Virtual Doctor Visit for Diabetes
Was this helpful?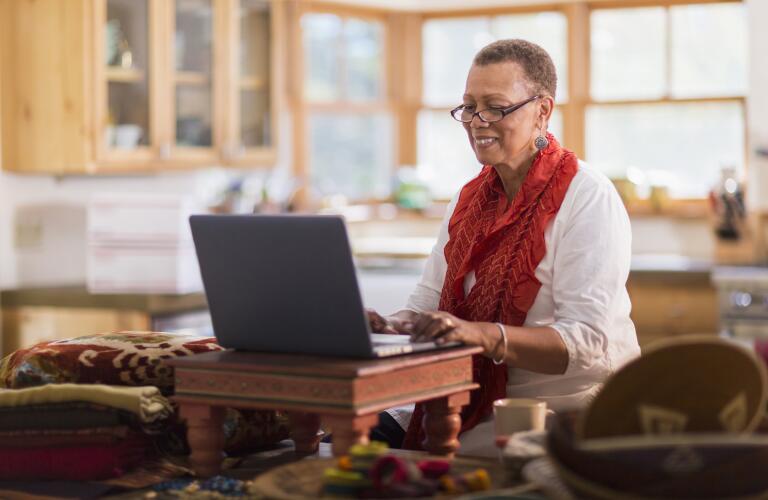 If you've set up a telehealth appointment for your diabetes, you're taking advantage of a great way to stay on top of your blood glucose, keep it in good control, and avoid complications. Telehealth allows you to connect with your doctor via phone call, text message, or most commonly, video chat. You can expect an appointment with your endocrinologist online to be similar to an in-person appointment. You may even feel more relaxed than you would sitting in a waiting room and find it easier to remember your questions. In either scenario, you can help your doctor help you by "arriving" prepared.

Self-management is a big part of controlling diabetes symptoms. If you have a self-management plan that you created with your doctor, re-visit it before your virtual doctor visit and flag any challenges you've struggled with since your last appointment. If you don't have a self-management plan, ask your doctor to help you create one. A plan commonly includes tasks such as:
Taking medications every day
Testing your blood glucose regularly
Following an exercise routine
Sticking to a healthy diet

Know what good blood glucose control looks like for you as you're living with diabetes. Do your A1C and home blood sugar measurements indicate good control, cause for concern, or reason to react? Write down your top few thoughts in advance of your virtual doctor visit and be prepared to discuss them.

Don't wait until your next appointment to tell your doctor about symptoms of hypoglycemia or hyperglycemia. Symptoms of hypoglycemia are:
Symptoms of hyperglycemia are:

Have you had any problems using treatment devices such as an insulin pump? If you're also using telemonitoring equipment to measure vital signs like heart rate and blood pressure, have there been any issues? Let your healthcare team know in advance of your appointment.

It's also good to make sure the devices and software you'll be using for your virtual video visit are in working order ahead of time. Be sure to keep pen and paper handy for questions and keeping notes.
With the right preparation, telehealth can help you continue to stay on top of your diabetes and your overall health.
Was this helpful?