How to Afford Mealtime Insulin
Was this helpful?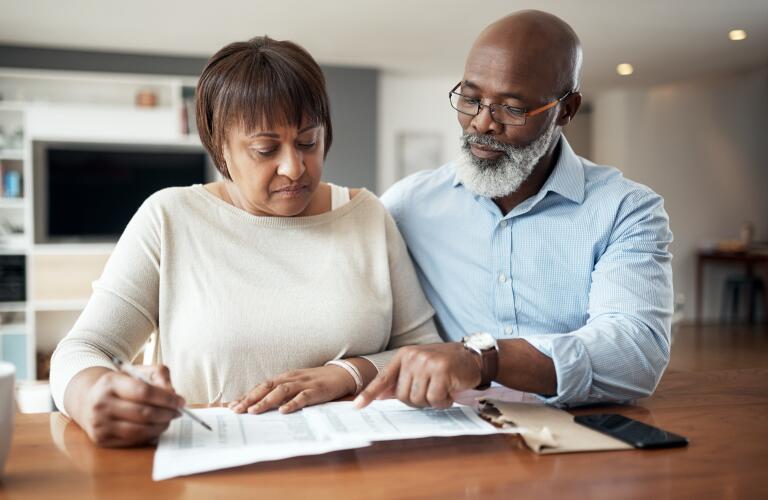 Insulin is a lifesaving drug for people with type 1 diabetes, as well as many people with type 2 diabetes who have trouble managing their blood sugar levels.
Many of them use mealtime insulin, a fast-acting insulin you take right before or right after eating a meal You often use mealtime insulin in conjunction with a longer-acting insulin.
Together, they help you maintain better control of your blood sugar levels and ward off the potentially devastating complications of uncontrolled diabetes.
Unfortunately, insulin, including mealtime insulin, has become increasingly expensive. People all across the country have seen their insulin costs soar, and some have even begun to take chances and ration their insulin because they just can't find a way to pay for it anymore.
Are you one of the many people who needs help paying for your insulin? Fortunately, there are a growing number of assistance programs that might be able to help you, although it may depend on the type of insurance coverage that you have. Sometimes people who have Medicare or other government coverage may not qualify for certain types of assistance programs. But don't assume that you won't be eligible for help. Start looking and find out for sure.
You might begin by checking out the medication assistance programs run by various nonprofit organizations. Not sure how to find one? Try contacting one of these resources:
These organizations can help you identify and contact assistance programs that can meet your specific needs. You may be able to get your insulin (as well as other medications) at a discounted price that suits your budget. Keep in mind: depending on the program, you may have to meet certain eligibility requirements.

Three insulin manufacturing companies serve the United States: Eli Lilly, Novo Nordisk, and Sanofi. All three of them offer some type of assistance program to help people pay for their diabetes medications. You may be able to receive coupons or other help paying for your mealtime insulin from one of them:
Eli Lilly: Lilly's Diabetes Solutions Center is available for people to call with questions about their diabetes medications. The Center may also direct you to discount programs such as Blink Health or Inside Rx, which do have eligibility requirements.

Sanofi: Sanofi recently expanded its insulin-savings program, known as the Insulins Valyou Savings Program, to help people who may not qualify for other assistance programs.

Novo Nordisk. Novo Nordisk's Patient Assistance Program (PAP) provides medications at no cost to people in need for up to a year. However, anyone with Medicare or Medicaid coverage or VA prescription benefits usually don't t qualify, with a couple of exceptions (involving Medicare Part D coverage).
Still searching for help? Consider some other sources. In April, Cigna and Express Scripts launched a new program to help members of certain non-government-funded pharmacy plans. Their Patient Assurance Program caps the price tag of a 30-day supply of insulin at $25. Johnson & Johnson also operates a Patient Assistance Program through its Johnson & Johnson Patient Assistance Foundation, Inc.
Another possible source of assistance: your state. Some states operate pharmaceutical assistance programs that cover various types of medications. Again, there are sometimes limits on who can qualify;often, these programs are designed for seniors or people with particular illnesses or healthcare conditions. But it might still be worth investigating.
Whatever you do, don't stop taking your insulin as prescribed. If you can't find a source for help paying for your mealtime insulin, talk to your doctor or your diabetes educator. They may know of some other community assistance programs or resources that may be able to help. And be on the lookout for generic versions of your insulin; more are coming to the market every day, and their price tags tend to be easier to manage.
Was this helpful?