How Telehealth Can Help People With Diabetes
Was this helpful?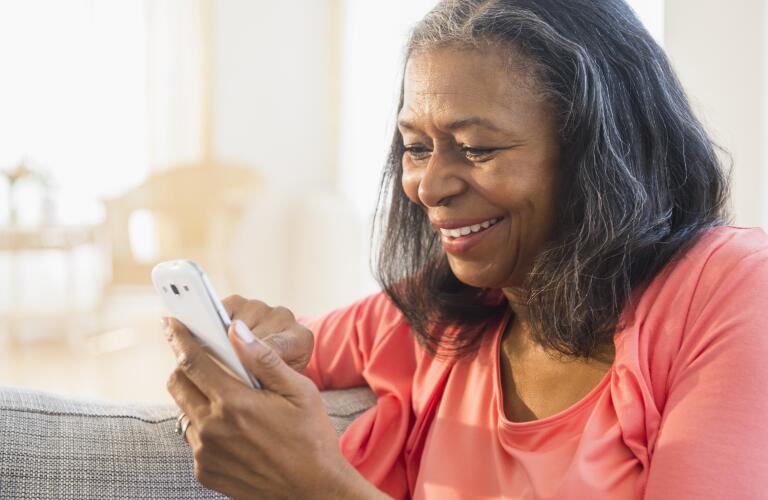 Diabetes is considered an epidemic in the United States, affecting nearly 10% of the population. Telehealth allows many of those people to connect with their endocrinologist and receive quality diabetes care via phone call, text message, or most commonly, video chat. Also called telemedicine or virtual doctor visits, telehealth helps people with diabetes by making access to specialists easier, supporting better self-care between appointments, and catching complications sooner. Extensive studies have shown that telehealth is safe and effective, with a high rate of patient satisfaction.
In the United States, many of those living with diabetes don't have access to a local endocrinologist, especially the 20% of the population in rural areas. It's expensive and time consuming to travel long distances for care and keeping appointments can be difficult for those who work. Telehealth saves time and money and has been shown to reduce appointment cancellations.
Regardless of where people live, there are times when it's not advisable to visit a healthcare facility due to the risk of infection from other people. During the coronavirus disease 2019 (COVID-19) pandemic, for example, telehealth has made it possible for many people with diabetes to receive care from a safe distance.
In addition to providing access to online endocrinologists, telehealth can connect people with diabetes to a full healthcare support team that:
Makes it easier to follow treatment plans, including diet and exercise programs
Answers questions about blood glucose monitoring
Assists with medication management
Provides personalized education and tips
Telehealth has been shown to help improve blood glucose control in those with diabetes, the primary goal of self-care, as well as lower blood pressure and LDL (bad) cholesterol.
According to some estimates, those with diabetes only see their doctor every few months. Telemedicine makes it possible to receive more care more often, catch complications sooner, and plan treatment earlier for better outcomes.
Many healthcare providers are now offering some type of telehealth program. Ask your primary healthcare provider or endocrinologist about your options and talk with your insurance company about coverage.
Was this helpful?