How Managing Diabetes Improves Your Overall Health
Was this helpful?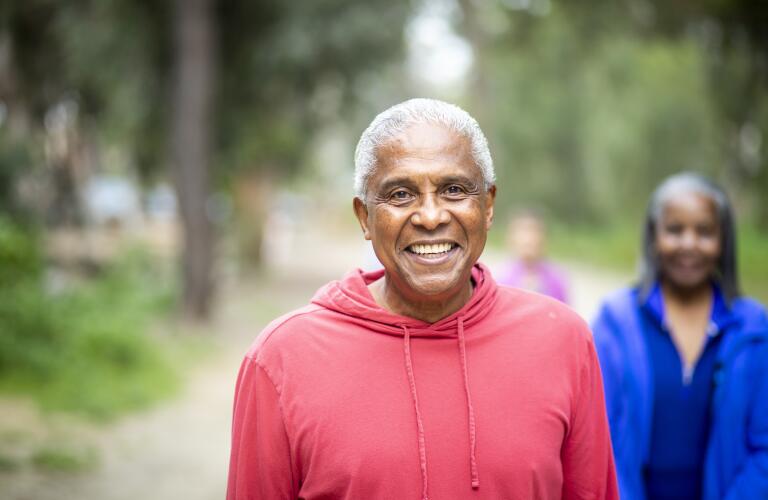 Your overall health is interwoven with your diabetes management, so give it the attention it deserves. Reach out to your healthcare team for assistance along the way.
Diabetes can do more than cause high blood sugar. If diabetes remains uncontrolled over time, it may affect many parts of your body and lead to serious health consequences. But don't despair—with the proper effort, you can learn to manage your blood sugar and still live a full and healthy life.
When you eat, your body breaks down carbohydrates into blood sugar, or glucose, to be used for energy. Your pancreas then secretes a hormone called insulin to help move the glucose from your bloodstream into the cells of your body. These cells use the glucose as energy to help your body function well. But if you have diabetes, your body doesn't make insulin or is unable to use insulin properly. As a result, the levels of glucose in your blood rise, and your cells are deprived of a needed energy source.
Elevated blood sugar levels can damage blood vessels and nerves throughout your body. This may manifest itself in several ways:
Working to hit your blood sugar targets can lower your risk of complications and keep you feeling good. For example, you can help control your blood sugar by maintaining a healthy weight. If you're overweight, even a modest weight loss can make a difference. Eat a healthy diet, paying attention to portion sizes and carbohydrate intake. Commit to consistent physical activity, aiming for at least 30 minutes of activity on most days. Eating well and staying active can also lower your blood pressure and cholesterol levels, both important for diabetes and your health.
Stay consistent with your diabetes treatment plan. Check your blood glucose regularly, and take your insulin, oral or injectable diabetes medication, or other prescription medications as directed. Keep your scheduled appointments, including routine check-ups for your diabetes, eye exams, dental exams, and laboratory tests. Take advantage of telemedicine for your diabetes care if possible. Using telemedicine, you can share information, such as your blood sugar readings, remotely with your doctor, ask questions via a patient portal, or even have a virtual telehealth appointment instead of going into the office. Studies suggest that using telemedicine can improve outcomes for diabetes.

Was this helpful?