Dangers of Smoking with Diabetes
Was this helpful?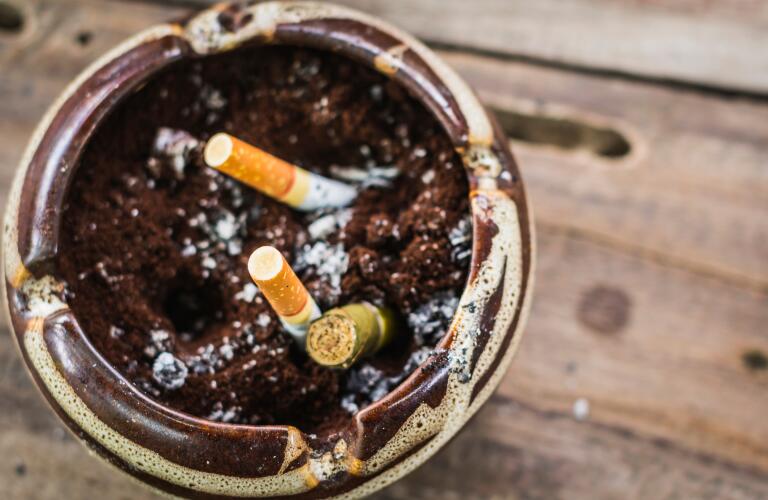 By now, it's very likely you've heard of the dangers of smoking. And while smoking isn't good for anyone, it's particularly harmful if you live with diabetes. Smoking increases the risk of diabetic complications significantly and can make diabetes much harder to manage. Fortunately, quitting smoking can help lessen these risks and lead to better overall health.
Learning more about the effect of smoking on diabetes may be just enough to inspire you to quit. Making a quitting plan, getting support from friends and family, and working with your doctor all boost your chances of quitting for good. That way, you can focus on managing diabetes and staying as healthy as possible.
Diabetes occurs when your body can't use insulin properly. Insulin, a hormone, allows all cells throughout your body to absorb glucose, or sugar, to use for energy. If you have diabetes, cells can't absorb glucose, and it builds up in your bloodstream. Eventually, this buildup damages your blood vessels and nerves, leading to serious complications like cardiovascular disease, kidney disease, and other problems like infections.
Smoking also damages many of the same tissues and organs in your body, including your heart, blood vessels, and lungs. And it makes diabetes much harder to manage. High levels of nicotine, the addictive chemical in cigarettes, further prevent your body from making enough insulin. Also, smoking makes insulin less effective—and if you already have diabetes, this may mean that your treatment, such as insulin shots, don't work as well as they should.
While diabetes itself increases your risk of serious complications, smoking boosts this risk even higher. If you live with diabetes and smoke, you are much more likely to experience:
Quitting smoking is hard, but doing so can dramatically improve your health and lessen your risk for diabetic complications. Quitting can reduce your risk of death from diabetic complications by as much as 30%, and it can also help to slow or stop problems like kidney disease. To successfully quit smoking, try:
Setting a quit date and writing down your reasons for quitting
Telling friends and family about your intent to quit
Throwing cigarettes, lighters, and ashtrays away
Using a quitting strategy, such as going cold turkey or using nicotine patches, gums, or sprays, to help you avoid smoking
Working with your doctor and taking prescribed medication to lessen cravings
It may be easier to quit smoking when your life is calm and your stress levels are low. Also, it can be tremendously helpful to ask others for their help—a strong support system can truly make the difference between quitting and continuing to smoke. You can use any combination of these steps to help you quit for good.
Quitting is the best way to improve your health and better manage your diabetes so your risk for severe complications is reduced. If you've made a plan but still have trouble stopping smoking, ask your doctor for help. There's no shame in getting all the support you can to stop smoking, especially since there are so many health benefits to doing so.
Was this helpful?