Beyond Insulin: New Treatments to Keep Blood Glucose Under Control
Was this helpful?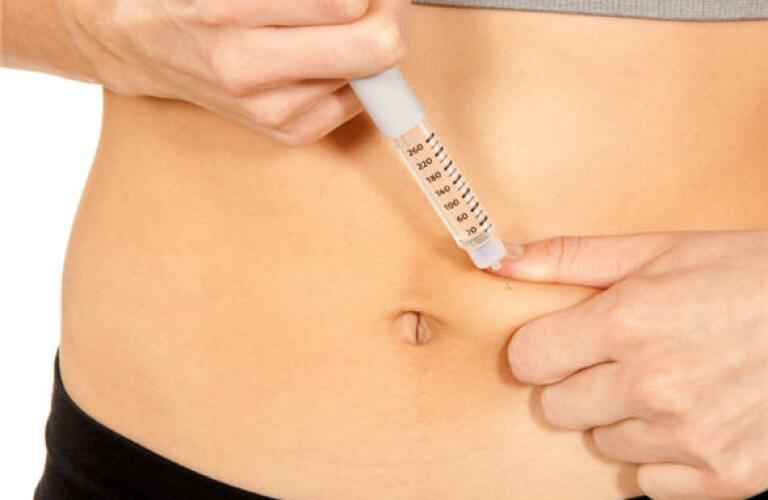 Fifty-eight percent of adults with diabetes use oral medications to help control their blood glucose levels, and 12% use insulin. Are you one of them? Although these treatments have been around for a while, they aren't the only options.
Scientists are working hard to develop new treatments, such as noninsulin injectables, to lower blood glucose levels in people with diabetes. Read on to learn more about how they work.
Victoza (liraglutide). In 2010, the FDA approved this once-daily injection for some adults with type 2 diabetes. Your doctor may recommend this medication—along with a healthy diet and exercise—when other treatments haven't worked well enough to control your blood glucose levels.
Victoza is in a class of medications called glucagon-like peptide-1 (GLP-1) receptor agonists. GLP-1 is a naturally occurring hormone in your body. It helps your pancreas produce insulin so it can shuttle sugar from your blood into your cells. Victoza mimics GLP-1—in fact, the medication is almost identical to the hormone—to spur insulin production and lower blood glucose levels.
Bydureon, Byetta (exenatide). Strange, but true: This injectable medication happens to be a synthetic form of a hormone found in the saliva of a lizard called a Gila monster. The drug increases insulin to lower blood glucose levels only when blood glucose levels are too high. As a result, Byetta has a low risk of causing hypoglycemia, which occurs when blood glucose levels dip too low. In 2012, the FDA approved a long-acting version of exenatide, Bydureon, that is injected weekly.
Symlin (pramlintide). Beta cells in your pancreas produce insulin as well as another hormone called amylin. Amylin, insulin, and the hormone glucagon work together to control blood glucose levels.
The medication Symlin is a synthetic form of amylin. If your doctor prescribes Symlin, you'll take it along with insulin at meals. It works by decreasing the rate at which food travels through your stomach to prevent blood sugar from increasing too much after you eat. The injection is for people with diabetes whose blood sugar levels aren't controlled with insulin or insulin plus oral medications.
Trulicity (dulaglutide). This injectable was approved by the FDA in 2014. Trulicity works similarly to Victoza--it mimics the actions of the GLP-1 hormone to control blood sugar levels. However, while Victoza is a daily injection, Trulicity is given just once a week. Trulicity has also been shown to help patients lose a few pounds while on the therapy.
Tanzeum (albiglutide). This is another long-acting injectable that mimics GLP-1. It is administered once weekly and can be used alone or in combination with other diabetes medications including insulin.
Adlyxin (lixisenatide). This injectable is the new kid on the block--it was approved by the FDA in 2016. It works similarly to Victoza and Trulicity, but is injected once a day at mealtime.
You've probably heard of bariatric surgery, or weight-loss surgery. There are several kinds of bariatric procedures, but most work by reducing how much food you can eat or by restricting your body's ability to absorb some of the calories from food. This results in weight loss.
A 2010 study looked at more than 2,000 adults with obesity and type 2 diabetes who had undergone bariatric surgery. It found that within six months, nearly 75% no longer needed diabetes medications, the journal Archives of Surgeryreports. Two years after the operation, about 85% of patients were completely off their diabetes medications.
What causes these striking results? Weight loss from the surgery may be only partly responsible, researchers say. That's because in many cases, patients no longer needed medications within a few months after surgery, but weight loss occurs more gradually than that. Researchers believe that bariatric surgery may cause levels of certain important hormones in the small intestine—including glucagon-like peptide—to rise. Glucagon-like peptide helps regulate insulin levels and may be largely responsible for improving, and in some cases completely resolving, diabetes in people after bariatric surgery.
Of course, bariatric procedures are major surgery. If you are obese and have type 2 diabetes, ask your doctor if surgery could be a treatment option for you.
Was this helpful?