Aspirin Guidelines for People with Diabetes
Was this helpful?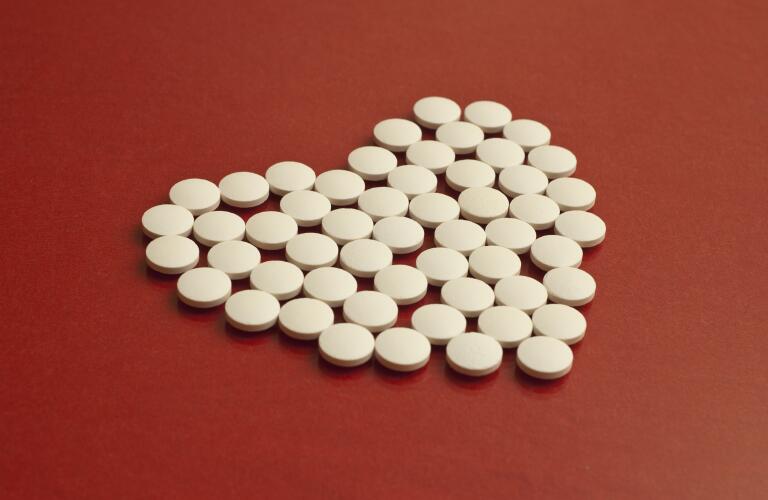 It's important for everyone to live a heart-healthy lifestyle, but it's especially true if you have diabetes. If you have diabetes, you are three times more likely than others to experience cardiovascular events. Although the statistic is unsettling, it doesn't mean it has to be true for you. In fact, there is a lot you can do to reduce your risk for heart disease. One way that may benefit you: taking an aspirin a day.
Aspirin is known for its heart-healthy properties. Experts believe that it reduces your chance for heart attack and stroke. It prevents blood from clotting too much. However, for some, it can cause more harm than good. Despite its heart-related benefits, aspirin can cause gastrointestinal bleeding. It can also cause intracranial bleeding. This can lead to a hemorrhagic stroke.
Experts have studied the effects of aspirin on people with diabetes. They have found that one size doesn't fit all. In other words, aspirin therapy is right for some people, but not for others. Some people with diabetes are also at increased risk for bleeding issues. It's very important that the benefits of taking aspirin outweigh the risks.
For some people with diabetes, experts give the green light for daily aspirin use. Some get a red light for aspirin therapy. This means the risks outweigh the benefits. For others, aspirin therapy is something to consider. Find out which group you fall into and then discuss the option with your doctor before you take any treatment steps.
Green Light: If you have diabetes and are a man older than age 50 and a women older than age 60, you are at higher risk for heart disease. You may benefit from taking a low-dose daily aspirin (75 to 162 mg). You also should have one or more additional heart disease risk factors, such as high blood pressure, smoking, or a strong family history of cardiovascular disease. The green light applies only if you do not have a history of gastrointestinal bleeding and do not take medications known to increase bleeding.
Yellow Light: Those with intermediate risk for heart disease may want to consider taking a low-dose aspirin. This includes younger people with one or more other risk factors for heart disease, and older people with no other risk factors.
Red Light: If you are a man with diabetes and are under age 50, or a woman with diabetes under age 60, and you do not have any other major risk factors for heart disease, you should not should not take low-dose aspirin for heart disease prevention. The potential risk for bleeding is greater than aspirin therapy's cardiac benefits.
Regardless of where you fall regarding aspirin therapy, making healthy lifestyle changes to reduce your chance of heart disease is always a green light. Getting help to quit smoking, trying to be physically active every day, working closely with your doctor to keep blood pressure and cholesterol at normal levels, and actively managing your blood sugar can all reduce your chance for heart disease and help you live a longer, happier life.
Experts believe that aspirin reduces the occurrence of heart attack and stroke by preventing blood from clotting too much.
However, it can cause gastrointestinal bleeding and intracranial bleeding. This can lead to a hemorrhagic stroke.
For some people with diabetes, daily aspirin use is recommended. For others, the risks of aspirin therapy outweigh the benefits.
Was this helpful?