SOCIAL VOICES

3 Ways to Teach Others How to Respond to Your Diabetes

Was this helpful?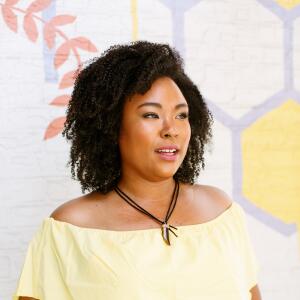 Whether you're newly diagnosed with type 2 diabetes or have had it for a while, it's always an interesting journey. Social interactions can sometimes be challenging because it can be hard for others to remember that a person living with diabetes is in fact a human first. They may judge, ask sensitive questions, and sometimes feel the need to provide unsolicited advice.
Not to worry, though – it's possible to smoothly navigate discussions about your diabetes with other people. Here are three key things I've found to be helpful in teaching others how to respond to my diabetes.
It's easy to get defensive when someone isn't considerate and says or does something out of ignorance. It's even easier to get upset and shut down. However, I encourage you to slow down and redirect. At times, we can allow our emotions to get the best of us. We are human, of course. Sometimes, when people misspeak it's not with malicious intention.
I've found it very helpful to redirect the phrase by repeating what they said back to them in a manner that feels respectful. Responding with different phrasing also helps the other person know if you understood what they meant. I've had plenty of moments where I've done this and someone would say, "wait, that's not what I meant."
For example, if someone asks, "So you can't eat sweet stuff?" I would redirect by saying, "Do you mean I have to be mindful when I eat sweet things?" This clues them in that people with diabetes can eat sweets, but we have to be thoughtful about it. It also helps to change the energy of the conversation from something frustrating to a moment of learning and clarity.
Redirection keeps the conversation open without causing a lot of friction. It provides a space to slow things down so that what you have to share can be absorbed.
Of course, there may be moments when people outright say things that are not okay. It's okay to let people know what's appropriate and what's not, especially if you are familiar with their feelings around your diabetes. I let people know I won't tolerate them policing what I'm eating, or making jokes about it or my diabetes. By being clear about what's acceptable to you, you are teaching them how to treat you. I told my partner early on that when he chose food for me instead of asking me or letting me choose, it made me feel small. It also made me jealous when he would have a burger and bring me back a salad that I never asked for.
He thought he was helping, but in reality, I felt isolated. When I shared that with him, he immediately changed his behavior. He understands that I'm responsible for my body and if I need his perspective, I'll ask.
I used to feel guilty pushing back, but after some time I realized that it was important to do so. If those around me don't live with diabetes, I can't expect them to know the right thing to do and act accordingly. Setting boundaries also teaches my circle of people how serious my diabetes is for me at times. If I act like it doesn't matter, they will, too. Instead, if I show them what's okay and what's not, it eliminates any confusion. One of my favorite quotes from Brené Brown is, "Clear is kind. Unclear is unkind." Your boundaries are there to make things clear for everyone, which benefits everyone.
This is probably my biggest tip of all. Educate. Educate. Educate. There is a lot of misinformation out there, especially when it comes to how an individual should live their life with diabetes. But what most people don't have are the details of who YOU are and how you go about your day to day. When someone applies outdated or irrelevant information to my life, I kindly correct them and educate them on what works for me.
I use the same rule on social media. If someone adds a comment spreading misinformation about living with diabetes, I educate them from my perspective only. Speak from your experience. Even though I live with diabetes, I will never say that how I do something is better for someone else. There are too many variables that can impact people in different ways, and everyone's diabetes experience is different.
The more people hear that each diabetes journey is unique, the more they will think about that when meeting someone else in the diabetes community.
This applies in the doctor's office, too! Only you know your life and how you live it. Your doctors bring in the scientific perspective and together you map out a plan that aligns with your life. I've found that doing this makes my physician interactions so much better, because we're working together to map out the best options for MY life.
By continuing to teach people what's real for you, the narrative begins to shift. You start to see more people respecting your journey instead of trying to tell you how to go about it.
If there's anything I've learned about teaching people how to treat me and my diabetes, it's that it's a slow and steady process. We aren't going to change the ways of everyone. However, if we put effort into each individual interaction, then that person can pass it on to the next person. We are living examples of the realities of diabetes that a lot of people don't see.
Was this helpful?