PHYSICIAN VOICES

3 Things I Wish My Patients Knew About Diabetes

Was this helpful?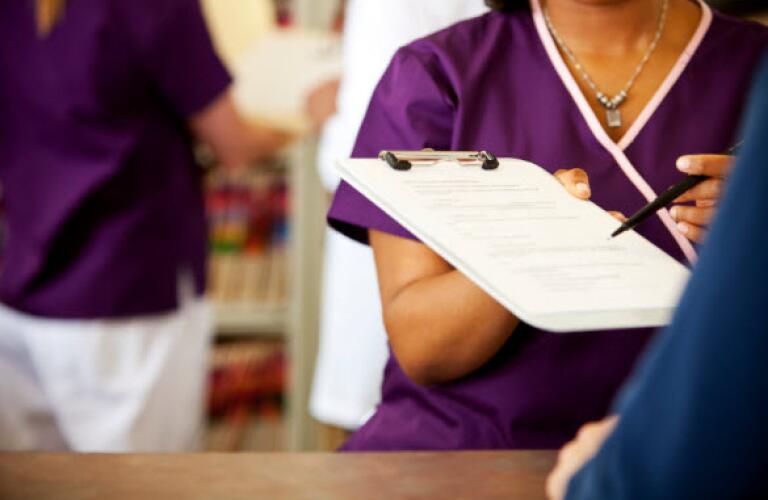 Managing type 2 diabetes can be tough, but it doesn't have to be. There are three big things I tell my patients to make sure they are equipped to control their diabetes.
This is why doctors care about it so much. There are two parts to treating type 2 diabetes: the practical side of what you can do day-to-day, and the disease side. When it comes to living with diabetes daily, most people talk to their doctors about their routine: wake up, check blood sugar, take meds, go to work (or to the doctor), check blood sugar, go to bed. However, treating diabetes goes beyond that; it's also important to think about what goes on during the hours that you're not looking at your blood sugar or taking your medications. We want you to think about and tell us about your food choices, your portion control, what kind of activities you do and what you designate as exercise every day. When treating diabetes, this information is crucial to help us understand how to serve you better.
On the disease side of things, diabetes can affect everything. It is primarily a disorder of your pancreas and metabolism, but from your eyes to your toes, diabetes can have an impact when things are uncontrolled. As physicians, we always want to prevent these complications. We will look closer at your heart disease and stroke risk and examine your cholesterol. We may start you on medications to help protect your kidneys from damage related to diabetes and to control your blood pressure. Since diabetes is a leading cause of blindness in the United States, we will always recommend a yearly eye exam by an ophthalmologist. Lastly, we care about how diabetes can affect your circulation, your nerves, and your healing—all the way to the tips of your toes.
We are lucky that these days we have so many options to choose from regarding diabetes medication. Most of these medications come in pill form, but some are injectable. My patients are often wary of injecting themselves, and while I understand their apprehension, using injectable insulin or medication is often necessary to keep diabetes under control. Over time, type 2 diabetes will progress, and the pancreas will burn out its ability to make effective insulin for your entire body; this means you'll need to inject insulin. The pills cannot change this. Sometimes, it is best to start insulin injections early in the diagnosis because it can give time for your pancreas to become more effective.
A newer class of injections, known as GLP-1 agonists, is available to target other areas where diabetes has an influence, from your appetite signals in your brain to how your stomach digests food to how your body uses blood sugar. These injectables are a great addition to the medications for diabetes care because they can even promote weight loss while controlling your blood sugars.
Lastly, it is important to remember that these injections, insulin and GLP-1 agonists, are substitutes for hormones your body should already make . For diabetics, we need to restore these levels to where they should naturally be. These injections are not evil; on the contrary, they are giving your body what it needs to manage your metabolism.
Everyone reacts to the diagnosis of type 2 diabetes differently and it can affect how their diabetes is managed. I find that my most successful patients educate themselves early on and get support from their doctor, nutritionist and/or diabetes educator, friends and family. There is a lot out there to learn about food, carbohydrates (which are the main drivers of blood sugar levels), and portion control. But you don't have to learn everything on your own: there are diabetes education programs and support groups, online food and activity diaries, and smart phone apps available. And there is always a chance to carve out 20 to 30 minutes a day to walk for exercise. Starting to manage your diabetes as soon as possible will not only impact how you feel today but also how healthy you and your diabetes will be five, 10, and even 20 years from now.
Was this helpful?