PHYSICIAN VOICES

Expert Insights on Finding Depression Treatment That Works

Was this helpful?
Psychiatrist Dr. David Brendel shares what he wants his patients to know while they're on their depression journey.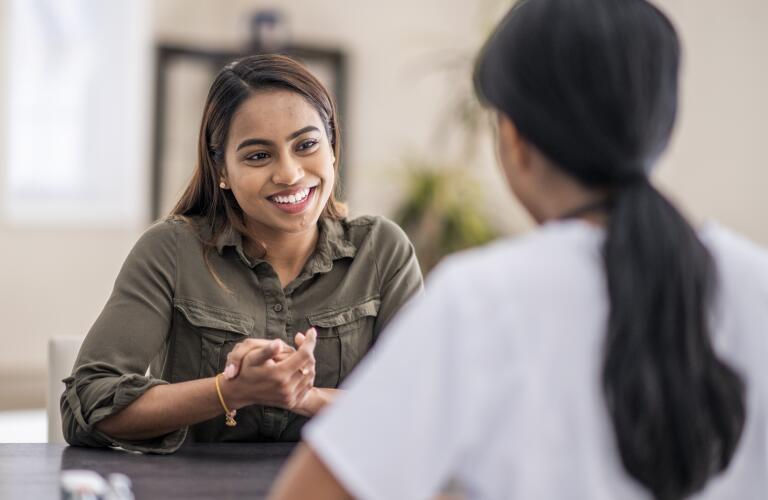 When you're struggling with depression, it can often take a few tries before you find the right treatment for you. The process can feel intimidating and overwhelming at times, but it's worth the hard work to get your depression symptoms managed.
A: I try to be honest and acknowledge that it's going to be difficult and require a lot of effort–effort someone might not believe they have the energy for. I emphasize that if they can make some small but regular investments in the process by trying out medication and engaging in behavioral treatment like psychotherapy, it actually does get better. Most people with depression do get better. Not everyone realizes depression can actually fade away over time on its own. However, if it's not treated, there is a high chance it will come back at a later date; this is why it's important to find the right medication and emotional support. But it's likely people will feel better after a while, no matter what. Just knowing that can make it easier for someone to find the energy to make some changes and improve their health in the long-term.
A: Treatment is focused on speeding along recovery and helping someone sustain better health to prevent a relapse. We'll start with antidepressant medications, of which we have a large variety–so if one isn't working well or has side effects that are intolerable, there's always something else to try. In some cases, brain stimulation techniques can be very effective in treating depression, especially for people who aren't responding to other therapies.
Along with medical treatment, I always recommend psychotherapy to my patients with depression, particularly a type called cognitive behavioral therapy (CBT). So many people with depression walk around with distorted, black and white, catastrophic beliefs, like "I'm a loser. Nobody loves me. I'll never get better. I'm going to die alone." A CBT therapist will create a safe space for people to articulate these beliefs about themselves and then do some problem-solving to change the narrative. For example, instead of "I'm going to die alone," a therapist would help someone to replace that thought with "I feel really lonely right now, but there are people I can reach out to" or "This has been a really tough year, but I'm going to keep an open mind about what might happen in six months." CBT is hard work, as we're trying to shift personal belief systems. But it helps people get in better touch with the reality of their situations and recognize things they can change. It might be leaving a terrible job or relationship. It might be learning to accept help when it's offered–or recognizing when and how to ask for support.
Moms with depression, in particular, seem to struggle with perfectionism, but balancing everything on their plates can be close to impossible. Therapy can encourage them to see how crucial it is to get help and break the black and white thinking that they're the only ones who can take care of everything. They often don't recognize the resources available to them and thus underutilize them. It may seem hard to come by the time to get enough sleep, eat well, exercise, and take time for yourself, but finding ways to prioritize those aspects of your life will go a long way in managing your depression.
A: It can be frustrating when a medication doesn't work or it's causing side effects. Finding the right depression treatment is a trial-and-error process, and it's understandable when patients feel like they're hitting a wall. I think an important part of the process is finding a psychiatrist you trust, who takes the time to focus on your individual needs and listen to your experience. Your appointment shouldn't feel rushed. That's become a huge problem in medication management; 10-minute appointments are often not enough. I never schedule appointments for less than half an hour. Some people don't need the full time, but I want to be able to provide it to my patients should they require a more in-depth discussion. As a psychiatrist, I'll lay out multiple safe and reasonable medication options and go over the possible benefits and risks with each patient. Then, I empower my patients to choose among the options.
I make sure my patients are aware that medications can take time to work, and we don't want to impulsively change therapies before they've had a chance to have a meaningful benefit. However, if someone doesn't feel better after six or eight weeks, it's time to raise the dosage or taper off of it and try something else. Practicing CBT can help patients to not get discouraged during this process. Instead of going to, "Nothing will ever work and I'll never feel better," patients can work with their therapists to shift their thinking to "I haven't found what works yet and even though this is frustrating, I can keep pushing forward."
Was this helpful?