A Guide to Breast Implant Illness
Was this helpful?
The term "breast implant illness" describes symptoms that may develop after a person undergoes breast augmentation surgery. All types of breast implants may cause the symptoms. In many cases, symptoms go away when the implants are removed. Read on to learn more about breast implant illness (BII), the symptoms, and how to manage it. Also learn if you can prevent BII, and when to see your medical professional about the symptoms.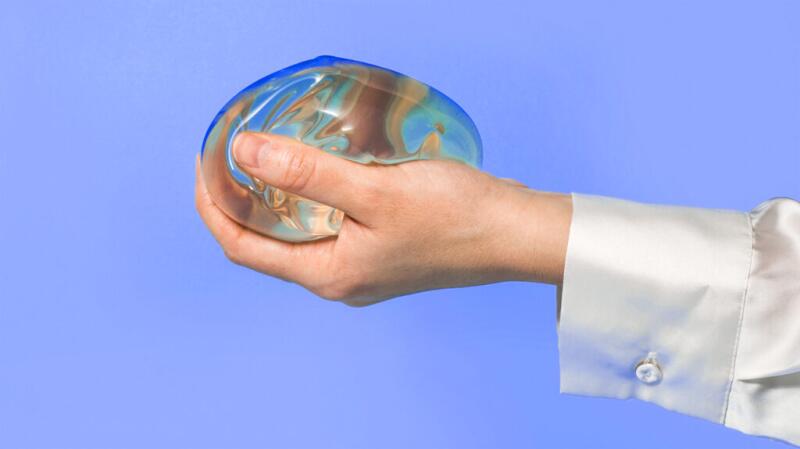 BII is not an actual diagnosis. The term describes symptoms people may experience after undergoing breast implant surgery. Any breast implant can cause the symptoms, including:
gel filled
silicone
saline filled
smooth surface
textured surface
round
teardrop shaped
The condition is autoimmune-like, as if the body's immune system is rejecting and attacking the breast implants. Therefore, some doctors refer to it as autoimmune/inflammatory syndrome induced by adjuvants (ASIA). According to Breastcancer.org, there is little research on BII and incomplete understanding of the issue. However, there is increasing awareness and discussion.
Earlier thinking was that silicone was safe and had no ill effects on a person. More recently people have reported silicone-induced immunological effects.
Silicone gel can migrate outside the shell of the implant. This is called "gel bleed." Animal studies have confirmed a link between silicone and inflammatory immune responses.
Read more about the types of breast implants.
For some people, symptoms appear immediately after surgery. In other people, symptoms take years to develop.
Symptoms can include:
brain fog
joint pain
hair loss
depression
autoimmune disease
fluctuations in weight
Many symptoms of BII are closely related to connective tissue and autoimmune disorders, such as rheumatoid arthritis, lupus, and scleroderma. Some people with BII also receive a diagnosis of a specific connective tissue or autoimmune disorder.
Medical professionals have found that people with these conditions may be at increased risk for BII:
personal or family history of autoimmune conditions
chronic fatigue
However, some people without a history of these conditions develop BII.
Currently, there is no way to know if a person will experience BII after getting implants.
Because BII has not been widely studied and is not completely understood, treatment may vary. Currently, there is no guideline or standard of care for treating BII.
Some plastic surgeons with an extensive history of treating BII recommend removing the breast implants and scar tissue. Because all breast implants are made of similar materials, surgeons do not recommend adding new implants in their place.
Many surgeons stress that the implant, along with the scar tissue capsule, must be removed for the possibility of recovery. However, this is still a controversial topic. There is evidence that the procedure can result in complications, such as air around your lung. It is important to speak with your doctor and make an informed decision about treatment for you.
Studies show that autoimmune symptoms usually resolve after breast implants are removed.
Since the 1960s, people have been using breast implants for cosmetic and reconstructive purposes. The safety of these implants has been a decades-long debate. However, despite safety concerns, breast implants continue to grow in popularity. More than 4 million people worldwide have breast implants.
For years, the Food and Drug Administration (FDA) claimed that breast implants could not cause systemic, or whole-body, illness. However, the FDA has consistently advised people not to expect implants to last a lifetime. According to the FDA, there are well-known complications, such as implant rupture and tightening of the scar tissue around the implant.
With more evidence and more plastic surgeons vocal about BII, however, the FDA is preparing for more research.
The FDA website lists risks and complications associated with breast implants. The website now includes systemic complications. The FDA also encourages self-reporting of symptoms and gives instructions on how to do so.
Other risks related to breast implants listed on the FDA website include:
asymmetry
changes in sensation
scar tissue development
rupture or deflation of the implant
There also may be more severe complications, such as connective tissue disease, reproductive problems, and issues with nursing.
A plastic surgeon must thoroughly explain the risks and benefits of breast implant surgery before performing the surgery. Talk with your surgeon to be sure you understand the potential complications.
Read more about the risks and benefits of breast augmentation.
Contact your doctor or plastic surgeon if you have breast implants and experience symptoms such as:
brain fog
joint pain
rashes
depression
mood changes
Your doctor will first test you to rule out another medical condition that could be causing your symptoms.
Immediately call your surgeon if you have signs of infection in or around your implant, such as:
redness or discoloration
heat
drainage
swelling around the stitches
rash
fatigue
discharge from the nipple
A negative immune response to the silicone in breast implants may be the cause of BII. All breast implants are made of silicone. Because It is not possible to predict if your body will react to the silicone, you cannot know if you will experience BII.
The only prevention for BII is not to undergo breast augmentation surgery using silicone breast implants.
"Breast implant illness" is a term medical professionals use to describe a collection of symptoms that are not associated with another illness. These symptoms can include brain fog, joint pain, hair loss, rashes, depression, and mood changes.
In the past, medical professionals considered that silicone was safe in the body and did not cause systemic complications. However, in recent years, studies have shown that some people have autoimmune responses to implanted silicone.
Removing the breast implants is the usual treatment for BII. Most people report that their symptoms resolve after the implant removal.
The FDA is taking steps to learn more about BII and inform the public and plastic surgeons about the risks of breast implants.
Was this helpful?