What COVID-19 Does to Your Heart
Was this helpful?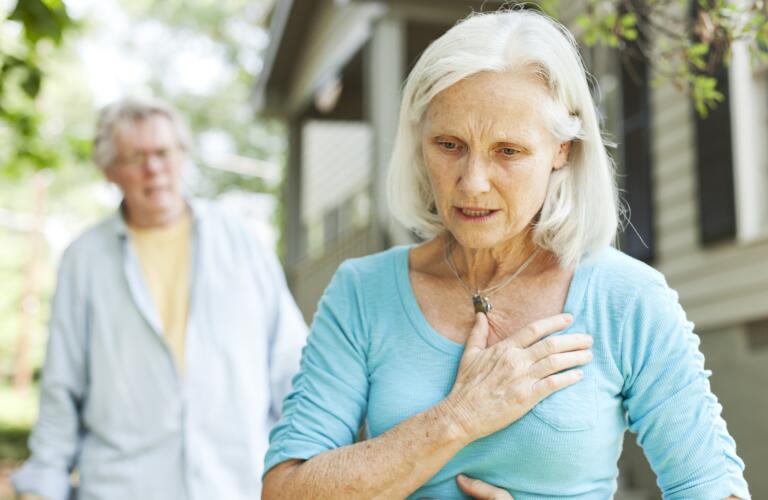 Doctors know SARS-CoV-2 (the virus that causes COVID-19) attacks the lungs, but the evidence now shows the virus also attacks the heart (along with the brain and other organs). Because researchers are trying to gather data and conduct studies during the middle of an ongoing health crisis, data remain scarce and often involve small groups of patients. Nonetheless, there is a strong correlation between COVID-19 and heart damage—even in young adults.
In one recent German study of people who had recovered from COVID-19, 78% were found to have experienced some sort of cardiac damage from the disease. And 60% of those people had ongoing cardiac inflammation (myocarditis). Other findings suggest the most common types of cardiovascular effects caused by COVID-19 include:
Myocardial infarction (heart attack due to COVID-19)
Myocarditis or myopericarditis (inflammation of various tissue layers of the heart)
Concerningly, these effects can occur in young, healthy people with no previous cardiac history—including people who exhibited no symptoms or only mild symptoms of COVID-19 illness. For example, some college and professional athletes have developed COVID heart issues after infection and recovery. Of course, people with pre-existing heart conditions, including hypertension, probably face a higher risk of COVID-related heart attack and serious heart damage due to COVID-19 than people with healthy hearts.
COVID-19 remains classified as a respiratory illness because the virus primarily attacks the respiratory system, but researchers continue to identify other ways this virus affects the body, including causing heart damage. The cardiovascular effects of COVID-19 may be due to direct infection of the heart tissue by the virus itself or because of the systemic (body-wide) inflammation caused by the immune system as it fights the virus.
Severe systemic inflammation can impair not only the heart's function but other parts of the cardiovascular system, such as the arteries. This inflammation may be responsible for the reports of blood clots developing in people with COVID-19. The systemic inflammation caused by COVID can also impair other organs, such as the kidneys and brain.
This pandemic highlights why it's wise to maintain your health, in general, and your heart health, in particular. If you have pre-existing heart disease or risk factors, such as high blood pressure, check in with your doctor and make sure your treatment is up to date. If you smoke or drink alcohol, try to quit or at least cut back.
The most important thing you can do during this pandemic, whether or not you have existing heart disease, is this: Do not delay seeking medical attention for any signs of heart attack or worsening cardiac symptoms. Don't avoid calling 911 or going to the hospital for cardiac symptoms due to a fear of being exposed to the virus. The risk of experiencing a fatal heart attack outweighs the possibility of picking up the virus in a hospital setting.
In addition to getting prompt medical attention for any new or worsening heart symptoms, take steps to protect yourself from getting COVID-19 by:
Always wearing a mask when in public
Avoiding crowds or large gatherings of any kind, including family events
Eating a heart-healthy diet
Exercising most days of the week or as prescribed by your doctor
Keeping your medical appointments with your primary care provider or cardiologist
Taking all cardiovascular medications as prescribed
Everyone can benefit from taking good care of their heart. But it's especially important during this pandemic, in light of what we know about the effects of this virus on the cardiovascular system.

Was this helpful?