PHYSICIAN VOICES

Understanding Combination Treatments for COPD

Was this helpful?
Several medications available for COPD, including combination treatments in which multiple medications are taken together to improve symptoms and quality of life.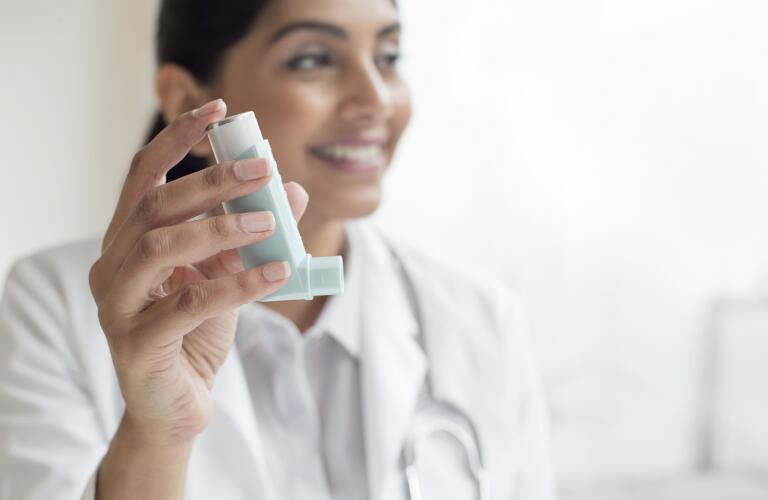 Chronic obstructive pulmonary disease, or COPD, is a condition that affects your lungs and airways. In a nutshell, COPD develops when your lungs become damaged, often due to smoking, but not always. The lungs themselves can break down or the airways can become inflamed–or a combination of both. As a result, you might feel short of breath, have a frequent cough, and find it difficult to get a satisfying inhale and exhale.
COPD can cause serious health complications, so it's crucial to treat the condition and follow your doctor's instructions carefully–and quit smoking if you're a smoker.
There are two main categories of COPD medications: short-acting and long-acting.
Short-acting drugs only stay in your system for 3–4 hours at most and provide immediate relief from symptoms; sometimes they're referred to as "rescue" medications. These medications, taken via inhaler or nebulizer, open up your airways in different ways so you're better able to breathe.
Some of these treatments include only one medication. For example, albuterol is a common rescue medication for COPD, and many people are prescribed albuterol therapy alone. However, other short-acting treatments combine two medications in one inhaler or nebulizer. These combination therapies can be very effective for people whose symptoms aren't well controlled on just one medication.
Long-acting medications stay in your body for much longer periods of time and are taken once or twice daily. When used regularly, they work to open up the airways and keep them open. They're also taken via inhaler or nebulizer. Just like with short-acting drugs, long-acting therapies can include just one medication or may include a combination of two or three.
Your doctor might prescribe you a Spiriva inhaler, which contains only one drug. Or, you may require combination therapies like Anoro, which combines two drugs, or Trelegy, which combines three. One of those three drugs is an inhaled steroid, a type of medication we often turned to earlier before the development of other effective and reliable medications. For patients with severe symptoms, a combination therapy that includes an inhaled steroid can be very beneficial.
As a pulmonologist, I refer constantly to specific guidelines that help doctors and patients effectively manage COPD. These recommendations, called the Global Initiative for Chronic Obstructive Lung Disease (GOLD) Guidelines, offer pulmonologists all over the world advice about who should receive what kind of medication, including whether a patient should start with a combination therapy or a single agent.
The GOLD Guidelines categorize patients based on how symptomatic they are and how high their risk of a flare is. If a patient doesn't experience breathlessness more than a couple times a week and usually only flares once a year, then they might do just fine with a single drug therapy. However, if someone is short of breath every day and has flares once a month, they will likely benefit from a combination therapy.
Managing COPD can be a challenge, and remembering to take your medications as prescribed can be difficult. Each COPD medication is available as a single therapy, but combining them can make adherence much easier. When you start to add multiple inhalers to someone's treatment regimen, especially if they're supposed to be used in different ways, it can be a big ask. Combining effective medications into one inhaler or one nebulizer makes taking medication as convenient as possible.
I encourage my patients to incorporate their inhalers into their daily routines, like using it right before they brush their teeth in the morning. And bring your inhaler to your doctor's appointments so you can make sure you're using the proper technique. With the right medication, the right technique, and a personal commitment to your health, you can get your COPD under control.
Was this helpful?