How to Get the Most Out of a Virtual Doctor Visit for COPD
Was this helpful?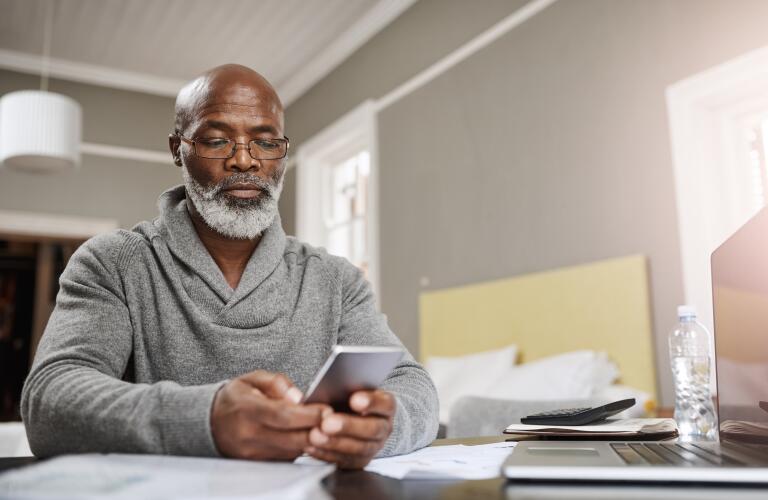 If you have chronic obstructive pulmonary disease, or COPD, you already know how important it is to see your pulmonologist regularly and develop a strong doctor-patient relationship. Fortunately, using telehealth for COPD makes it easy to stay in touch with your doctor and stay on top of your health to avoid hospitalization. Telehealth can be provided via phone call, text message, or most commonly, video chat, and it allows you to see your doctor without leaving the safety and comfort of your home. You can expect a virtual doctor visit with an online pulmonologist to be similar to an in-person appointment. In either scenario, you can help your doctor help you by preparing in advance.
Self-management is a big part of controlling COPD symptoms. If you have a self-management plan that you created with your doctor, review it before your virtual doctor visit and flag areas where you've struggled since your last appointment. If you don't have a self-management plan, ask your pulmonologist to help you create one. A plan commonly includes tasks such as:
Taking medications every day
Following an exercise routine
Sticking to a healthy diet
Avoiding smoke and other irritants, indoors and out
Research shows that a written action plan with ongoing support from a healthcare provider reduces the risk of hospitalization due to a COPD exacerbation.
Know what a good day and a bad day looks like for you as you're living with COPD. How many good days have you had since your last appointment? How many bad days? Write down your symptoms and experiences before your virtual doctor visit and be prepared to discuss them.
Everyone living with COPD experiences it differently, but a good day usually means you're able to follow your treatment plan, and your COPD symptoms are typical for you. You're getting enough exercise and rest and you have your normal amount of coughing and phlegm. A bad day could include any of the following:
More frequent use of a quick relief inhaler
Greater swelling in ankles
Trouble sleeping or eating
If you ever have an especially bad day, don't wait until your virtual doctor visit to tell someone. Get emergency medical help immediately for any of these symptoms:
Have you had any problems using treatment devices such as an inhaler? If you're also using telemonitoring equipment to measure vital signs like respiratory rate and heart rate, have there been any glitches? If you haven't already let your doctor know about these issues, your telehealth appointment can be a good opportunity to review how to use (and fix) these tools.
Before your appointment, make sure you're prepared for the actual visit. Charge your computer, phone, or tablet if you plan to use one of these devices for a video or phone call. Make sure you've downloaded any special video conferencing apps that your doctor requires. Find a quiet place in your home without distractions or too much noise. You may want to do a test call in advance to make sure everything works and you're comfortable with the technology. Be sure to have pen and paper handy to keep notes and doctor's instructions.
At first, it may feel strange to talk to your doctor via telehealth, but with practice, it can start to feel more normal. And if you prepare in advance, you'll be able to enjoy connecting with your doctor and feel confident about managing your COPD.
Was this helpful?