How Exercise Can Boost Your Strength With COPD
Was this helpful?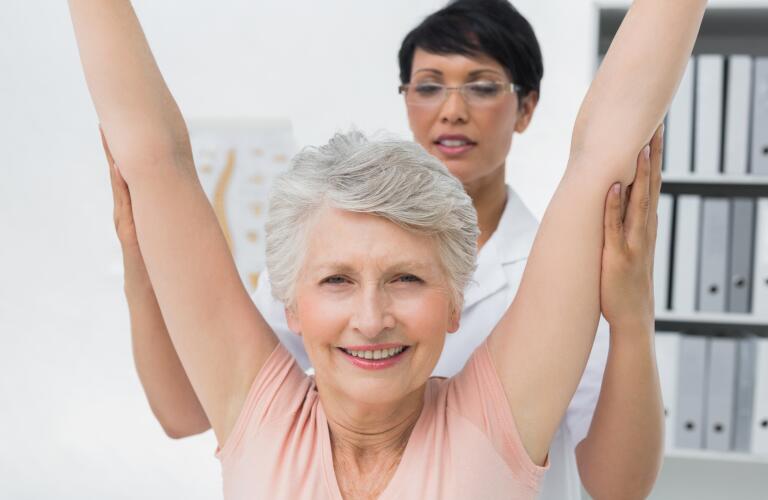 If you have COPD (chronic obstructive pulmonary disease), exercise may make you feel breathless and weak. It can be hard to work out when you have a COPD-related lung disease like emphysema or chronic bronchitis that causes low oxygen levels. But did you know exercise actually gets more oxygen flowing through your body?
That's why it's so important to be physically active if you have COPD.
A lot of people with COPD become sedentary because they're afraid they can't breathe well enough to work out. But, if you don't exercise, your heart doesn't work as hard and your muscles lose their strength. Add to this the breathlessness that already exists with COPD, and you've created a vicious cycle of weakness that makes all your symptoms worse.
The reality is that exercise makes you stronger, which makes you feel better overall. A carefully planned exercise routine strengthens your lung muscles and helps you breathe easier.
Here are some other ways exercise improves your health:
Strengthens your heart muscle and improves heart health
Boosts blood flow to the body and brain
Builds muscle and burns fat
Eases stress, anxiety and depression
Gives you energy
Helps you sleep better
Reduces fatigue
COPD patients who start an exercise routine report many other benefits, too. Some report it helps them better tackle things at work or more fully enjoy the recreational activities they used to do.
Always talk with your doctor before starting an exercise plan. How often you should exercise depends on your health—and who you ask. Many COPD doctors say you should slowly work up to an exercise routine that lasts about 20 to 30 minutes a session, 3 to 4 times a week. Studies show interval training—small bursts of aerobic exercise followed by rest periods—may be best for those with COPD. Also, use your oxygen while you're exercising if your doctor prescribed you supplemental oxygen therapy.
Here are some simple exercises you might try (after your doctor gives the OK).
Stretch. Stretching is always good to warm up your muscles before a work out. Simple stretches can help improve your posture and ability to flex your muscles, including those that help you breathe.
The shoulder blade squeeze is a good one to start with:
Stand up straight with your arms bent up and your hands about ear-level.
Pull your shoulder blades back.
Bring your elbows gently back and inward (but you don't have to touch them).
Return to the start position.
Rest 10 to 30 seconds and repeat.
Remember to gently and slowly breathe in and out during the stretch.
Take a stroll. Walking is one of the best types of aerobic exercise. It's easy on the joints and helps your body use oxygen more efficiently. Aerobic exercise like walking—or even swimming or riding an exercise bike—lowers your heart rate and blood pressure, too. A 2014 study found that patients with COPD who took a daily two-mile stroll were less likely to be hospitalized with breathing-related complications.
Flex some muscle. Lift arm weights or use rubber "resistance" bands 3 or 4 times a week to strengthen the muscles in your upper body. Such training is key if you have COPD, because it builds stronger respiratory muscles. Ask your doctor or an exercise trainer how much weight you should be lifting.
And remember, do not exercise if:
You feel like you need oxygen.
You have an upset stomach.
You have chest pain.
You have an infection, such as flu, or a fever.
Call your doctor if you have any of the above symptoms.
Was this helpful?