COPD, Nutrition and the Ketogenic Diet
Was this helpful?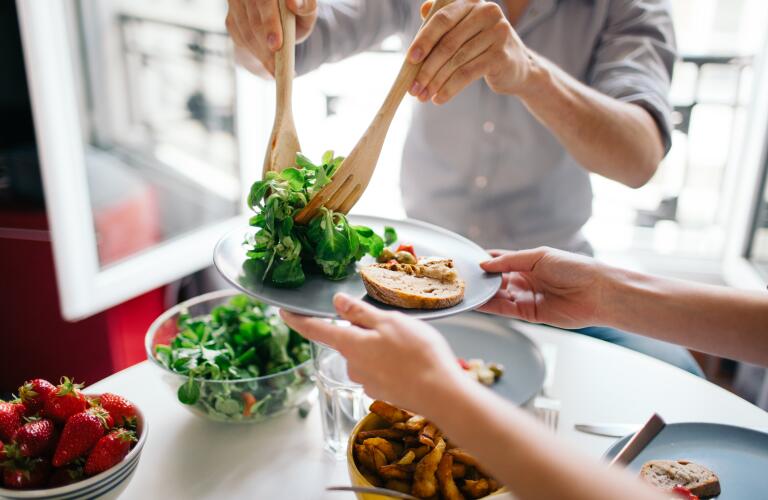 COPD, or chronic obstructive pulmonary disease, is a progressive lung disease that can make it hard to breathe. People who have COPD may become short of breath with minimal activity, and are more likely to develop serious complications, including pneumonia, when they catch a cold or other respiratory virus.
Medications help most people with COPD manage their symptoms, but evidence suggests that nutrition also plays a vital role in the overall health and well-being of people with COPD. Here's what you need to know about COPD, nutrition and the ketogenic, or keto, diet.
When you exhale, your body releases carbon dioxide, a gas that's naturally produced by the body. When you inhale, you bring in oxygen, which is necessary for the healthy functioning of every single cell in your body. Too much carbon dioxide in the body can be dangerous. So when your body senses high carbon dioxide levels, your lungs work harder to get rid of the excess carbon dioxide and bring in oxygen.
Your body can burn either glucose (the natural sugars in carbohydrates) or fat for energy, and scientists have noticed that burning carbohydrates produces more carbon dioxide than burning fat does. Scientifically-speaking, burning carbohydrates for energy is more stressful for the lungs than burning fat.
That's why some COPD sufferers are interested in the keto diet. The ketogenic diet is a high-fat, very low-carb diet that "tricks" the body into burning fat, rather than glucose, its usual energy source. In order to do so, the keto diet seriously restricts carbohydrates. Keto meals are typically 70 to 80% fat, approximately 20% protein, and 5% carbohydrates.
Researchers have long been studying if there is some benefit to a high-fat, low-carbohydrate diet for COPD. An early study in 1985 compared the effects of low-, moderate- or high-carbohydrate diets on the lung functioning of people with COPD. At the end of two weeks, the lung function of those on the low-carbohydrate diet improved by 22%.
More recently, a 2003 study compared COPD patients who ate a high-carbohydrate diet for three weeks with COPD patients who drank 2 to 3 cans of a high-fat, low-carbohydrate supplement each evening as part of their diet. The patients who received the supplements had better lung function after three weeks.
Limited evidence also suggests that a ketogenic diet might decrease some of the lung inflammation that's a part of COPD. However, there is no direct evidence that the ketogenic diet can decrease inflammation or improve breathing. To date, there have been no studies of the ketogenic diet as a treatment or intervention for COPD.
People with COPD "may benefit from a reduced carb diet, but it's not well-studied and the evidence that's there isn't strong," says Rebecca Toutant, a registered dietician and wellness manager at Cambridge Health Alliance in Cambridge, Mass.
Additional studies are needed to determine if the keto diet is safe long-term for people with COPD and to determine if a ketogenic diet can improve health and well-being.
Most people with COPD should focus on eating healthy foods and maintaining their weight. "The first and foremost goal is to make sure your weight is stable and that you're eating enough," Toutant says. COPD saps energy, which can affect your ability to shop for and prepare food. In addition, COPD can put a damper on your appetite; when breathing is a challenge, most people don't feel like eating.
That's why Toutant's first goal for her patients with COPD is simply "eat enough." A registered dietician who specializes in COPD can help you meet your dietary needs and determine if the ketogenic diet is a good choice for you.
Was this helpful?