6 Warning Signs of a COPD Flare-Up
Was this helpful?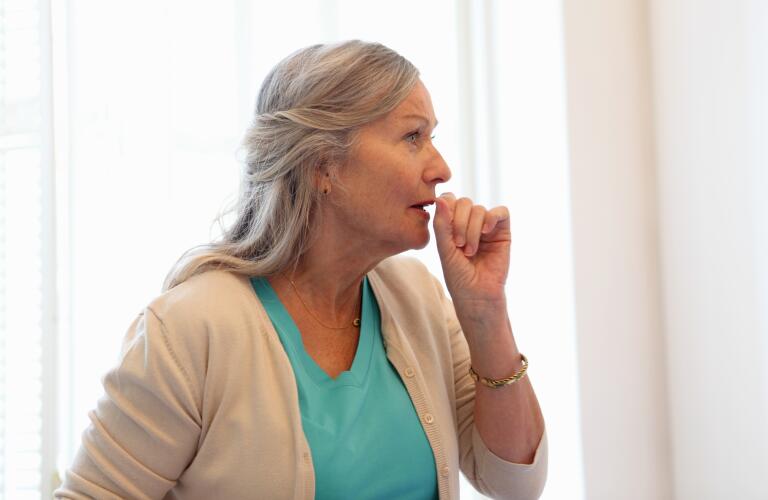 When you have chronic obstructive pulmonary disease (COPD), it's important to know when you're experiencing a flare-up so you can get treatment as quickly as possible. One thing to consider is the severity of your symptoms. Coughing, shortness of breath, wheezing, and tightness in your chest are all symptoms of COPD in general. If any of them worsens, call your doctor.
It's also important to call your doctor if you have a fever, which may indicate an infection such as pneumonia or the flu. Your doctor may need to switch or adjust your medications to help you feel better.
Breathing Through COPD: Treatment Options
A severe flare-up may mean you should go to a hospital. If you experience any of these six symptoms, seek immediate care:
You're having trouble catching your breath.

You're experiencing difficulty talking.

Your lips or fingernails have a blue or grayish hue. This may mean oxygen levels in your blood are low.

You can't think clearly.

Your heart is racing.

Your treatment plan for symptoms when they get worse isn't helping.
With COPD, it's important to be prepared for emergencies. A flare-up can happen at any time. Keep phone numbers for your doctor, hospital, and a friend or family member who can take you for immediate care available at all times. Post the numbers on your refrigerator or near a phone at home, and store them in your mobile phone. Always keep a list of the medications you take on hand, too.
Being prepared for an emergency increases the likelihood that you'll receive the speedy medical attention you need when it matters most.

Was this helpful?