PHYSICIAN VOICES

5 Pulmonologist Tips for People With COPD

Was this helpful?
Doctors have effective treatments and strategies for controlling the symptoms and progression of COPD.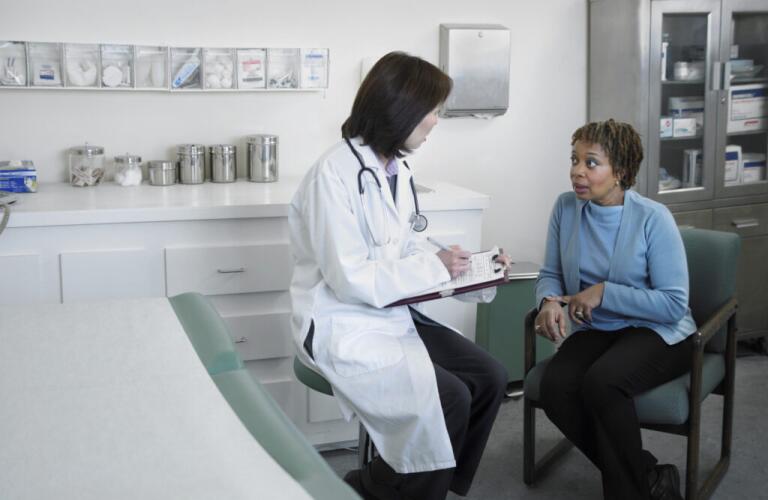 Chronic obstructive pulmonary disease (COPD) is a group of illnesses that includes emphysema, chronic bronchitis, refractory asthma, and some forms of bronchiectasis. The most typical identifying symptom for COPD is shortness of breath. This condition is surprisingly common, affecting more than 30 million Americans, and it's one of the leading causes of death worldwide.
Although COPD can be serious, following these guidelines can greatly reduce the severity of your symptoms and give you some control over the disease.
The most important step someone can take to prevent the progression of their COPD is to quit smoking. Smoking is the most common cause of COPD, and while the condition can be hereditary, that's a small percentage of the patient population.
Long-term secondhand smoke exposure can also lead to COPD, which is why I tell patients one of the most critical lifestyle changes for COPD is eliminating all interactions with cigarette smoke. COPD can't be cured or reversed, but it can be slowed down and controlled successfully by taking steps like quitting smoking early on.
Using your prescribed controller medicine appropriately is the next best thing you can do after quitting smoking and avoiding secondhand smoke. We have a handful of effective medications for COPD, and while none are proven to help people live longer, they do prevent exacerbations, also known as flare-ups, and greatly improve quality of life. Your doctor's job is to match the medication with the severity of your COPD, and find the right device to deliver that medication, as certain devices fit better with a patient's lifestyle.
There are several kinds of inhalers and other devices like nebulizers used to deliver medication to your lungs, so I try to work with my patients to find the easiest, most reliable method. For instance, if a patient is busy and forgetful, and taking other medications, I may start by recommending a medication taken once daily through a more portable inhaler.
Another component of a COPD patient's treatment regimen is determining what variety of COPD a patient has. There are two types: chronic bronchitis, characterized by a chronic cough and wheezing, and emphysema, mostly noted by shortness of breath and wheezing. An additional class of anti-inflammatory drugs has been approved for chronic bronchitis, but not emphysema. Ask your doctor what kind of COPD you have and what options are best for you.
Helping my patients understand what happens to their lungs before and during a flare-up is really important for reducing their anxiety and teaching them how to control an exacerbation. COPD is essentially a problem with exhalation: when COPD patients exhale, all the air doesn't come out, and the lungs get over-inflated, causing shortness of breath and an inability to inhale enough air. To counteract this problem, we recommend a specific way to breathe, called the purse-lipped breathing technique.
This technique involves keeping your lips closer together (or pursed) as you exhale slowly, giving your lungs time to stay open and release more air. The technique also helps relieve anxiety, which is something COPD patients may experience when they're having trouble breathing. It's natural to breathe faster when you're scared or anxious; however, quick breathing can actually make a flare-up worse. I find that understanding how COPD works and finding personal strategies to minimize anxiety and slow breathing during a flare up make a huge difference.
Though it may seem counterintuitive, exercise is imperative for people living with COPD. Proper exercise allows your body to be more efficient, so that your lungs don't have to work as hard to support your activity. For patients with severe COPD, I recommend trying a pulmonary rehabilitation program. In this program, patients work with specialists to learn how to practice breathing techniques, how to increase their exercise capacity, and how nutrition can play a role in their treatment plan.
Certified pulmonary rehab specialists monitor heart rate, blood pressure, and oxygen levels to set achievement goals during the program. Ask your doctor if you qualify for a dedicated pulmonary rehabilitation program in a local hospital or physical therapy office.
Viruses can set off a COPD flare-up, so it's important to prevent getting sick as much as possible. Washing hands is a great practice for stopping viruses and infections, and I recommend my patients avoid other sick people, stay diligent about getting flu shots, and take pneumonia vaccines to prevent lung infections.
Was this helpful?