3 Tips for Black Americans with COPD
Was this helpful?
There are 16 million people in the United States living with chronic obstructive pulmonary disease (COPD). Black Americans with COPD may experience barriers to care as well as more severe symptoms. Learn how to manage your condition and stay healthy.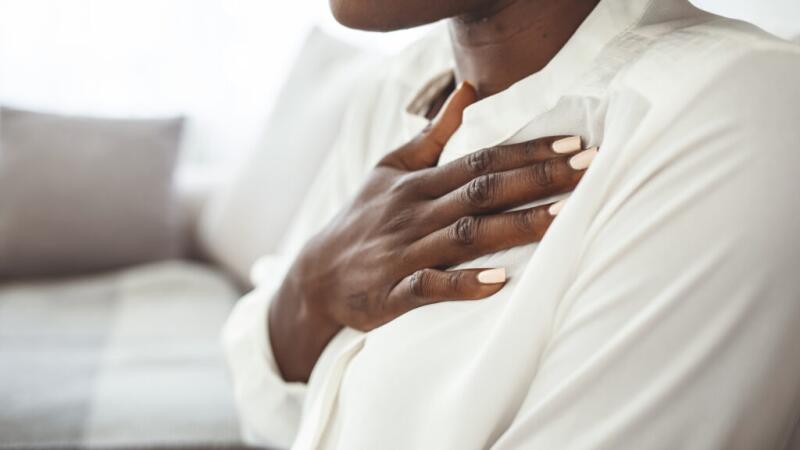 COPD is an umbrella term describing respiratory diseases that block your airways, making it hard to breathe. Emphysema and chronic bronchitis are common problems that fall under the umbrella of COPD. Although Black Americans have lower rates of COPD than white people, their symptoms may be more severe and they may not receive quality care. If you live with COPD, find the right doctor, see them regularly, and avoid triggers to stay on top of your health.
Finding a COPD expert you trust is key when it comes to managing your COPD. However, Black people in the U.S. can face challenges accessing care due to a variety of factors, many of which are rooted in systemic racism. This may be one reason research indicates that Black people with COPD are more likely to visit the emergency department and be hospitalized than white people with COPD; Black people are also less likely than white people to see a physician for regular visits.
Connecting with a pulmonologist – a doctor who specializes in treating COPD – is important for anyone with this condition. Many people with COPD receive care from their primary care doctors instead of pulmonologists. This leads to differences in care because primary care professionals don't have the same level of expertise as pulmonologists when it comes to lung diseases. For example, even though pulmonary rehabilitation is proven to improve symptoms of COPD, only 19% of primary care professionals recommend it to their patients, versus 54% of pulmonologists. Just 4 weeks of pulmonary rehabilitation exercises may ease difficulty breathing and other symptoms that people with COPD experience.
In addition to finding a specialist, it's also crucial to see a doctor whom you trust, who makes you feel comfortable and heard. You may benefit from finding a pulmonologist trained in cultural competency, which means they'll have experience and education in recognizing the nuances of how race influences the way a patient navigates the healthcare system. A culturally competent pulmonologist will have the tools necessary to provide you with personalized and specialized care.
To find the right doctor, you can turn to resources like BlackDoctor.org or Hued.co. If you've been referred to a specific doctor by another physician or your insurance provider, you can call ahead to their office to ask if they have received training in cultural competence, or if they treat COPD in People of Color often.
Seeing your pulmonologist regularly can make a big difference in your health. People who seek regular care to manage their COPD are less likely to have flare-ups or be hospitalized.
It's important to manage your COPD because flare-ups can land you in the hospital. Black Americans with COPD experience flare-ups twice as often as white people. As a result, Black Americans need to be especially vigilant about seeking regular care from doctors they trust. However, lack of health insurance is common among Black Americans with severe COPD, based on population data from Alabama.
Reduced access to healthcare is an immediate consequence Black Americans experience from being uninsured. This is also tied to socioeconomic status, which is also a predictor for health outcomes. In fact, people who live in poverty develop COPD at five times the rate of people who make $50,000 each year.
If you face financial barriers to seeing a pulmonologist regularly, resources are available to help. You can look for a COPD specialist at a free or low-cost clinic in your area on FreeClinics.com or at NeedyMeds.org. You can also find a doctor who takes your insurance, including Medicaid and Medicare, by using the physician search on Healthgrades.com.
In addition to connecting with the right doctor, you may also benefit from connecting with other people living with COPD. Your doctor can refer you to an in-person support group in your area, you can find a local group like the American Lung Association (ALA) Better Breathers Club, or you may choose to look for an online community. Consider joining the COPD Foundation's COPD360social platform, the ALA's COPD online support community, My COPD Team, or another group on social media.
Quitting smoking is another important step towards managing your COPD, and you don't have to do it alone. Ask your doctor about a smoking cessation program, or call the Centers for Disease Control and Prevention (CDC) quitline for free coaching and support at 800-QUIT-NOW (800-784-8669).
Managing COPD can be challenging, but finding the right doctor, seeing them regularly, and joining a support community can give you the tools you need to manage your health.
Was this helpful?