Reversing Your Colostomy: What You Need to Know
Medically Reviewed By William C. Lloyd III, MD, FACS
Was this helpful?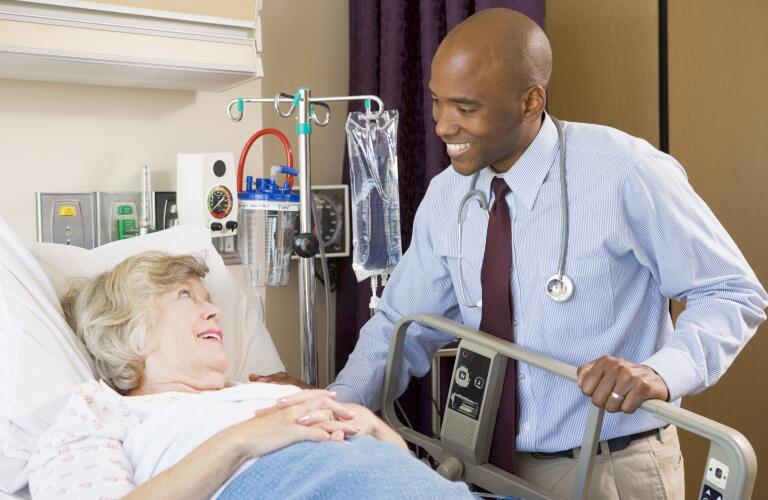 Many people with a temporary colostomy will be able to have a reversal at some point. There are a variety of factors that affect whether you could or should go through a colostomy reversal. Your surgeon is your partner in this decision. Use this article as a guide to help you through the decision-making process. Read on to learn what questions you need to ask and what you might expect.
Today, there are many more temporary colostomies performed than there used to be. However, most are still permanent. So your first question needs to focus on whether reversal is even an option for you.
The most straightforward situation is for a condition that just requires the bowel to rest in order to heal. This type of temporary colostomy is common for diverticulitis, bowel obstruction, or injury to the colon. After the bowel heals, your surgeon can reconnect it to the rectum.
In other cases, the situation is more complex. When the colostomy involves removing part of the colon, one of the most important factors is how much and what part of the colon remains. The most common reasons for this type of colostomy are cancer and inflammatory bowel disease.
In general, so long as the underlying colon problem is resolved, it is possible to reverse your colostomy if:
You are healthy enough to have another surgery.
You have enough healthy colon and rectum to support bowel function.
Your bowel and anal sphincters are healthy and capable of controlling stool normally. If not, you risk living with stool leakage or incontinence.
Ask your doctor about your situation in each of these specific areas.
If you are a candidate for reversal, you may be anxious to get started. But you can't rush it. The best time for a colostomy reversal is usually 3 to 12 months after the colostomy. This allows time for the colon to heal and for surgical swelling to resolve. It may be possible to reverse some colostomies past the 12-month mark. However, waiting too long can result in the colon not functioning normally due to muscle weakness caused by prolonged inactivity.
It's understandable to want your bowel function to return to normal after a colostomy reversal. That may be possible for conditions that just needed the bowel to rest. If you lost a section of bowel with your colostomy, your bowel function may never be quite the same. It depends on how much and what section of bowel is gone.
Having realistic expectations is vital to your quality of life after a colostomy reversal. Don't rush this aspect of your decision. Talk with others who've gone through a similar operation under similar circumstances. Your doctor or surgery center can give you a few names. Ask about their satisfaction with the result and if they would do it again.
There are the general risks of surgery, which include reactions to anesthesia, bleeding, blood clots, and infection. There are also risks of colostomy reversal surgery itself including:
Anastomotic leak—when the bowel joining doesn't heal properly and it leaks feces into the abdomen
Bowel blockage
Problems with urinating and sexual function
Temporary paralysis of the bowel
Unsuccessful reversal
Ask your doctor about your specific risks and what he or she will do to prevent complications or correct them if they occur.

For some people, this might be the right choice. Make sure you understand your risks and have a realistic view of what life will be like after reversal. In some situations, it might be a minor operation with a near normal return of bowel function. In others, your quality of life may be better keeping the colostomy. Many people learn to accept their colostomy and live a full life around it.
Consider getting a second opinion before making your decision. A second opinion is valuable because it may give you information you hadn't yet considered. It can also reinforce the information you already have and make you feel more confident about your choice. A good doctor should encourage you to seek a second opinion.
Was this helpful?