20 Foods and Drinks for When You Have the Flu
Was this helpful?
Your appetite may be reduced during the flu, but nourishing your body with the right foods may help you recover more quickly. Read on for some of the best foods to eat when you have the flu. This article also explains foods to avoid and when to contact a doctor for a flu infection.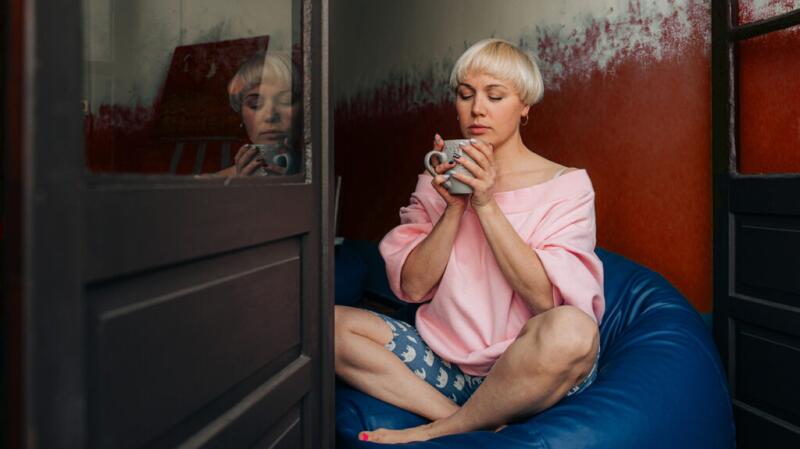 Having the flu or running a fever causes your body to lose fluids. The Centers for Disease Control and Prevention (CDC) recommends drinking water and clear liquids if you have the flu. This prevents fluid loss, also called dehydration.
Focus on nourishing, low-sugar liquids, such as the following.
Water should be your first choice for hydrating with any illness, especially the flu.
A famous study in 2000 in Chest journal found that the traditional remedy of chicken soup really is helpful when you are sick. Chicken soup containing vegetables inhibited neutrophil migration and had an anti-inflammatory effect. This may be helpful to someone with the flu.
It is worth noting that the study found that all of the vegetables in the soup, as well as the chicken itself, had this inhibitory activity.
Choose low-sugar popsicles or make your own with 100% juice or other clear liquids.
You can replenish lost electrolytes and minerals from dehydration with sports or electrolyte drinks. These include Gatorade, Pedialyte, or Liquid IV packets.
Discuss these with a doctor before giving them to a child.
The CDC explains that some people may experience gastrointestinal symptoms, such as vomiting and diarrhea, from the flu.
For symptoms of an upset stomach, it can be helpful to focus on foods from the BRAT diet. These are soft, bland foods that can decrease stomach acid and gas.
BRAT diet foods include:
bananas
rice
applesauce
toast
One 2020 review cites research suggesting that consuming adequate amounts of vitamin C each day may prevent, ease, or reduce the duration of cold-like symptoms. However, the review does say that there is little reliable research to prove this link.
Vitamin C–rich foods to add to your diet while you have the flu include:
oranges and orange juice
kiwi
strawberries
bell peppers
broccoli
Brussels sprouts
A 2020 review in Trends in Food Science & Technology reports that in vitro studies have found that garlic has antiviral properties. These properties may help treat some viral infections by interfering with viral replication at the cellular level.
For an added dose of hydration, comfort, and antiviral properties, try adding plenty of garlic to homemade chicken broth.
Cruciferous vegetables such as broccoli and kale contain sulforaphane. This has been shown to help treat some viruses, according to a 2022 Johns Hopkins University study in Communications Biology.
If you cannot stomach raw vegetables, try adding them to soup.
A 2021 study in Molecules finds that green tea can help prevent flu-like symptoms.
For additional benefits, stir in some honey, which has both antiviral and cough-suppressant properties.
A 2021 study in Phytotherapy Research suggests that some herbs and spices may be helpful in easing the symptoms of respiratory infections.
Recommended spices for the flu include:
Treating the flu in children is similar to treating adults — children should get plenty of rest and stay hydrated.
For people who are breastfeeding, the CDC explains that the flu cannot be transmitted through breast milk. Additionally, breast milk from a person who has the flu contains antibodies that can protect the infant. Therefore, people who are nursing should continue to breastfeed or pump breast milk.
Learn more about treating flu at home.
Infants, children, the elderly, and people with other medical conditions are at risk of developing serious complications from the flu. Pneumonia is one possible complication.
You should contact a doctor if someone with a flu infection develops any of these symptoms:
blue color of the lips or face
no urination
chest pain
severe muscle pain, such as refusing to walk
lethargy, not wanting to wake up
fever that improves and then returns
Also seek medical attention for a high fever.
This is not a complete list. Contact your doctor for guidance if you have questions or concerns.
Learn more about when to contact a doctor for the flu.
Here are some commonly asked questions about the flu.
How do you cure the flu quickly?
The flu is a viral infection, so the best way to treat it is to let your body's immune system work naturally. Get plenty of rest, stay hydrated, and eat nourishing foods. If you are at high risk, talk with your doctor when your symptoms start about taking an antiviral medication.
Should you eat food if you have the flu?
You can eat food when you have the flu. Some people may have decreased appetites with a viral infection. If this is the case, eat smaller meals or sip on nourishing teas and soups to keep your body fueled.
How long does a flu last?
Most flu infections last less than 2 weeks.
While some people may have a decreased appetite during a flu infection, staying nourished and hydrated is an important part of healing from a viral infection.
Some of the best foods and beverages to consume when you have the flu include clear liquids, electrolyte drinks, broth, and tea.
Was this helpful?