The Risks of High Cholesterol
Was this helpful?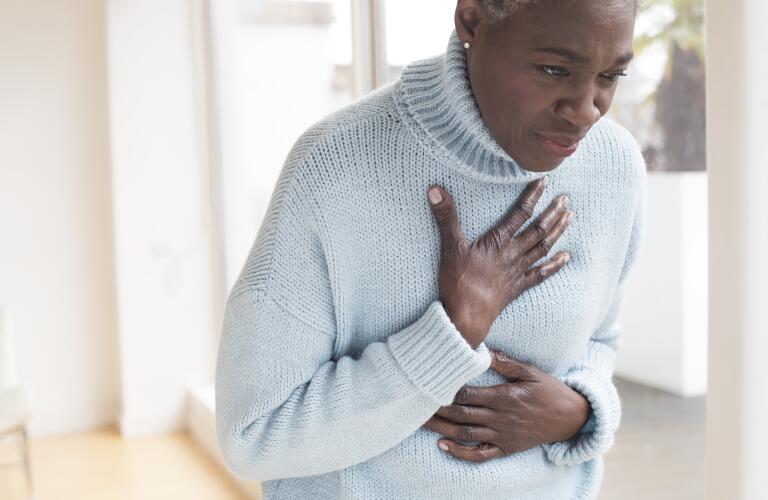 Cholesterol is a type of fat, a substance your body needs to function properly. It helps produce vitamin D, for example, as well as certain hormones. Low-density lipoprotein (LDL) is the so-called "bad" cholesterol and high-density lipoprotein (HDL) is the "good" cholesterol. HDL helps reduce LDL, which can be harmful if you have higher than normal levels. There is a trick to remembering which cholesterol is which: you want the LDL to be low and the HDL to be high.
Cholesterol comes from the food you eat, but even more is produced by your body, especially by the liver.
If you have high cholesterol and lifestyle changes—such as stopping smoking, losing weight, eating a healthier diet and exercising—didn't help bring your LDL level down, your doctor likely prescribed a drug called a statin. Because your body produces cholesterol, lifestyle changes alone don't always work to reduce LDL levels. Statins are a class of drugs that block a substance your body needs to make the cholesterol in the first place, bringing down the amount of LDL in your blood. Statins are usually the first step in treatment. Popular statins include rosuvastatin (Crestor), atorvastatin (Lipitor), and simvastatin (Zocor), to name a few.
Not all statins work the same way, so if you have been taking a statin and your LDL level didn't drop or it didn't drop enough, your doctor will probably want you to try taking a different statin. Sometimes it takes a few tries to find the right medication. Unfortunately though, statins—no matter the brand—don't work for everyone. If you fall into this category, it's important to continue to work with your doctor to find a different treatment that does work. You still need to get your cholesterol level down.
High cholesterol in your blood is a risk factor for heart disease and heart attacks. Heart disease is the number one cause of death among adults in the United States and people who have high cholesterol have double the risk of developing heart disease than people who have average levels.
As your blood flows through blood vessels, it brings oxygen and nutrients to your body's organs and tissues. If you have too much LDL in your blood, some of it sticks to the blood vessel walls. As the cholesterol starts to accumulate, it forms plaques that interfere with blood flow.
Imagine drinking a thick liquid through a straw, and little bits of pulp from the liquid start to stick to the sides of the straw. It becomes harder for the liquid to move through the straw as the bits catch on each other. Like the straw, your blood vessels can become blocked if the plaques along the blood vessel walls get big enough, slowing the blood flow or blocking it altogether. This could cause heart disease, a heart attack, or a stroke, because your body's tissues can't get the oxygen and nutrients they need.
What makes high cholesterol even more dangerous is there are no signs or symptoms if you have it. High LDL levels are only found through blood tests. Because of this, if you are taking cholesterol-lowering medications, it is very important that you continue to have regular blood tests to see how well the drugs are working for you.
If statins haven't worked for you, your doctor will want to try other forms of medications that help reduce cholesterol in different ways. Other types of medications doctors prescribe to treat high cholesterol include:
· Bile acid sequestrants– these include colestipol (Colestid) and cholestyramine (LoCholest, Questran).. These drugs block your stomach from absorbing bile acid. This makes your liver use up cholesterol in your blood to make more bile acid.
· Cholesterol absorption inhibitors– currently, only one is FDA-approved, called ezetimibe (Zetia). Ezetimibe blocks your body from absorbing cholesterol from the food you eat.
· Combination medicines– these include niacin plus lovastatin (Advicor), niacin plus simvastatin (Simcor), ezetimibe plus simvastatin (Vytorin), and amlodipine plus astorvastatin (Caduet).
· Fibrates– fibrates on the market include fenofibrate (Antara, Tricor) and gemfibrozil (Lopid). Fibrates reduce the body's cholesterol production.
· Niacin– Niacin products like Niacor and Slo-Niacin boost the HDL in your blood, which helps remove LDL.
· Omega-3 fatty acid– this treatment is sold under the brand name Lovaza. Lovaza helps reduce triglycerides, another type of fat, in the blood.
· Biologic – alirocumab (Praluent), is a novel injectable drug used together with statins and a low-fat diet, works with the liver to reduce levels of bad cholesterol.
Regardless of the type of cholesterol-lowering treatment your doctor prescribes, it is important to work with your doctor to find one that works for you. Since high cholesterol doesn't have any symptoms, keeping it under control will reduce the risk of its harmful effects.
Was this helpful?