Reducing High LDL Improves Cardiovascular Health
Was this helpful?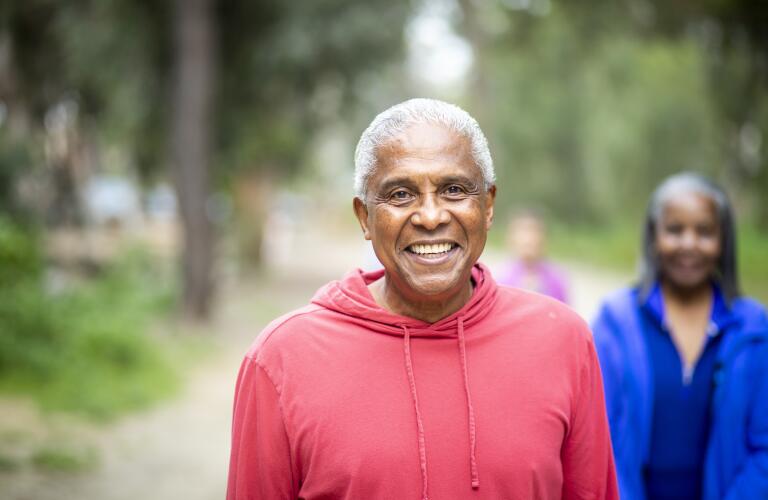 Cholesterol is one of the many substances your body needs to function properly. Cholesterol helps cells throughout your body make and reinforce their cellular membranes, produce vitamin D, and even make certain hormones. Most of the cholesterol within your body is produced by your liver, but you do absorb some from the animal foods that you eat.
There are two main types of cholesterol: HDL, or "good" cholesterol, and LDL, or "bad" cholesterol. It's important to keep your LDL cholesterol levels in check since high amounts of LDL increase your risk for cardiovascular events like heart attack or stroke. But you may wonder what you can do to help lower LDL cholesterol levels and stay as healthy as possible. Fortunately, there are many changes you can make right at home. And if you need extra help, your doctor can assist you in finding other treatments, like medications, which may work well.
Inside your body, cholesterol naturally circulates throughout your bloodstream. But if you have high levels, particularly of LDL cholesterol, it may combine with other substances to create a fatty material that can build up on the inside of your arteries. When this occurs, your arteries narrow and become less flexible, preventing blood from flowing properly. There's also the chance that some of this fatty material may break off and travel to other areas of your body, causing serious problems like heart attack or stroke.
Unfortunately, there are no symptoms which could indicate you have high cholesterol. The only way to know for sure is to complete a blood test at your doctor's office. The blood test shows your HDL and LDL cholesterol levels, as well as total cholesterol and triglycerides, a type of fat which circulates in your blood.
Doctors have identified several risk factors for high cholesterol, including:
The older you are, the higher your risk.
High blood sugar levels have been shown to lower HDL cholesterol and can damage your arteries.
Lack of exercise. Regular physical activity boosts HDL levels which can help flush some of the LDL cholesterol out of your body.
A body mass index of 30 or more puts you at greater risk for heart attack or stroke.
Poor diet. Both saturated fats and trans fats are known to raise cholesterol levels.
Smoking has been shown to lower HDL levels, as well as cause damage to your blood vessels.
You can take steps to help drop your cholesterol levels to better protect yourself and keep your heart healthy, such as:
Eating a healthy diet. Reducing—or eliminating—saturated and trans fats from your diet can help you improve your cardiovascular health. It can be helpful to limit your intake of animal products, particularly red meat and dairy products produced with whole milk. Also, a heart-healthy diet should include plenty of fruits, vegetables, whole grains, legumes, and Try to limit processed foods and those with high amounts of sugar or sodium.
Getting more exercise. Aim for at least 150 minutes of moderately intense aerobic exercise each week (30 minutes, 5 times per week) to help lower your cholesterol and, as a bonus, your blood pressure. You can try many activities, such as walking, running, swimming, or bicycling.
Losing weight. Research shows that a body mass index (BMI) of 30 or more increases your risk for cardiovascular events. Losing even 5 to 10% of your total weight can help improve your cholesterol levels.
Quitting smoking. Smoking reduces levels of HDL cholesterol, the "good" cholesterol, in your body. Additionally, smoking causes damage to your blood vessels, making them more likely to accumulate fatty deposits. Quitting is one of the best ways to improve your health.
Even if you have high cholesterol now, it doesn't mean you're stuck with it. You can take action to lower your cholesterol levels and achieve greater heart health by making simple changes to the way you live. If lifestyle changes aren't enough, your doctor can help you determine other treatments, like cholesterol-lowering medications, which may work well for you. Some people have hereditary high cholesterol that requires medication to manage it. Your doctor will assess your health history and risks when making the choice that's right for you.
Was this helpful?