Managing High Cholesterol Day to Day
Was this helpful?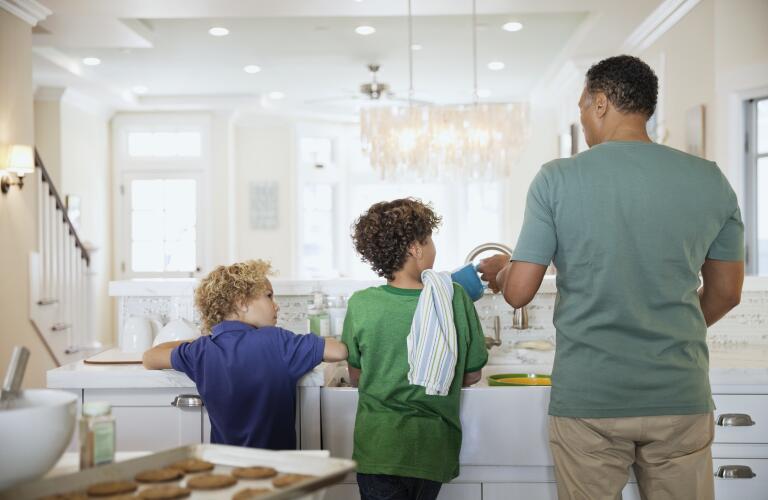 More than 100 million people in the United States have high cholesterol—that's nearly a third of the population. High cholesterol increases the risk of heart attack and stroke, so it's important to keep it in check. Watching what you eat, getting enough exercise, kicking bad habits, and sticking to your treatment plan can all help.
The body needs cholesterol to build cells and make hormones, including vitamins. However, the liver produces all the cholesterol we need. We don't need to get more cholesterol through food. Doctors typically recommend a diet low in fat and high in fiber for those who have high cholesterol. Keep these tips in mind:
Reduce or cut out animal products from your diet, since they're the only foods that contain cholesterol
Avoid red meat and full-dairy milk, which are high in saturated fats
Avoid margarine and pre-packaged snacks, which can be high in trans fats
Eat high-fiber foods that fight cholesterol absorption in your blood, like oatmeal, apples, Brussels sprouts, and kidney beans
Your doctor may suggest a diet called DASH (Dietary Approaches to Stop Hypertension), which has been proven to lower cholesterol. It includes:
Plenty of fruits, vegetables, and whole grains
Fat-free or low-fat dairy
Foods low in saturated fat and sugar
Ask your doctor to add a registered dietitian to your healthcare team to help you create a daily diet plan. While a high cholesterol diet can seem limiting at first, there are plenty of delicious foods you can eat without harming your heart. You'll likely find new favorites.
Exercise helps lower high cholesterol by raising the level of "good cholesterol" in the body, called high-density lipoprotein (HDL). Good cholesterol fights the "bad cholesterol," or low-density lipoprotein (LDL) cholesterol, that is of concern. Your doctor will probably suggest building up to 30 minutes of moderate exercise most days of the week. Examples of moderate exercise are brisk walking, cycling, and swimming.
Always check with your doctor before starting a new exercise program. Once you have the green light, these tips can help you stick with it:
Choose an exercise, sport, or fitness class you enjoy
Set a consistent daily routine for exercising
Wear comfortable clothes and stay hydrated
Ask your friends and family to exercise with you or cheer you on to stay motivated
Exercise also helps you maintain a healthy weight, which improves your heart health and reduces your risk of heart disease.
Quitting smoking and drinking only in moderation are heart-healthy choices, even for those who don't have high cholesterol. For those who do, research has shown benefits mainly related to increases in good cholesterol.
Within a year of quitting smoking, the risk of heart disease is cut in half. Quitting isn't easy, but many effective smoking cessation programs are available. If you smoke, tell your doctor why you're worried about quitting, from nicotine cravings to mood swings to weight gain, so your quit plan can be personalized accordingly.
Drinking too much alcohol can raise your blood pressure and strain your heart to the point of heart failure. Drinking only in moderation is recommended. That means up to one drink a day for women and up to two drinks a day for men.
Some people need medication to help manage their cholesterol day to day. To determine if medication is appropriate for you, your doctor will take these factors into consideration:
How high your cholesterol is
Whether high cholesterol runs in your family
Blood levels of inflammatory markers like CRP (C-reactive protein)
Your risk of heart disease and stroke
Your cardiovascular medical history
Other conditions you're managing, such as diabetes
Take medication for high cholesterol every day as prescribed and tell your doctor about any side effects you experience.
Managing high cholesterol is a series of day-to-day decisions that will get easier over time. Set goals with your doctor and follow through to get healthier and feel happier as you're living with high cholesterol and working to lower it.
Was this helpful?