How Telehealth Can Help People With High Cholesterol
Was this helpful?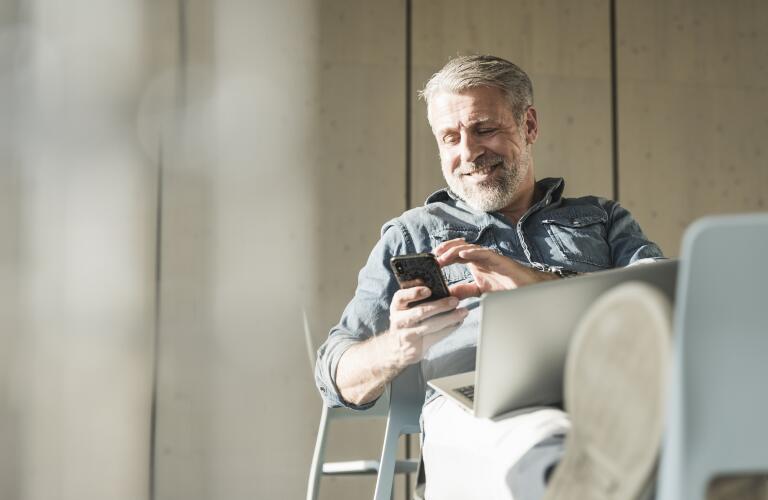 High cholesterol doesn't cause specific symptoms, but that doesn't mean you should ignore it. If left untreated, it can affect your heart and blood vessels. Over time, it can cause thick deposits called plaques to build up in your arteries, making it hard for blood to flow. Blood clots can also form and place you at an increased risk for a heart attack or stroke.
So, if you've been diagnosed with high cholesterol, it's important to see your doctor regularly. You can find additional benefits by incorporating telehealth into your high cholesterol treatment plan. Telehealth (or telemedicine) uses technology, like computers or smartphones, to provide access to health care services from a distance. Here are some ways it can help.
According to a study looking at the efficiency of the healthcare system, the average time (including travel and waiting time) for an outpatient visit was 121 minutes, yet only 20 minutes of it was spent face-to-face with a doctor.
Based on this, a telemedicine appointment may be able to save you a significant amount of time. Without even leaving your home, you can schedule an online appointment to discuss your high cholesterol. Through a video chat or a phone call, you'll be able to have a real-time conversation with your doctor just like you would during an office visit.
A major component of treating high cholesterol involves making healthy lifestyle changes, such as losing weight, exercising, and eating well. If that isn't enough to lower your cholesterol, medication like statins may be prescribed. However, it's common to lose motivation to stick with healthy habits, and studies show nearly half of those prescribed statins stop taking them within a year.
But if you take advantage of the full spectrum of telehealth, you are more likely to take your medicine as directed, make better dietary choices, and have better clinical outcomes. Telehealth interventions that have proven to be effective include:
Text messages providing patient education or medication and appointment reminders
Interactive mobile apps and websites that deliver feedback based on your individual data or help with setting goals
Phone calls or virtual "check-ins" with healthcare providers to reinforce healthy behaviors
Have you ever left your cardiologist's office and realized you forgot to ask an important question? Developed a new symptom and wondered if you should be seen in the office? Needed to refill a prescription? Chances are you've had a concern arise when you aren't in the physical presence of your doctor.
Telehealth provides you with a secure means of communicating with your cardiologist or other providers online. Most clinics have designated patient portals to send messages, request refills, and review lab results or notes from your past visits. If you see multiple doctors, you can even coordinate your care and share information amongst your healthcare team.
As technology improves, you can expect telehealth to continue to expand and grow. If you'd like to learn more about the benefits of telehealth for high cholesterol, talk to your doctor.
Was this helpful?