How High Cholesterol Affects Your Heart
Was this helpful?
There are three risk factors of heart disease that you have control over: high cholesterol, high blood pressure, and smoking. In the United States, 47% of people have at least one of these risk factors. Learn how high cholesterol affects your heart and get tips for lowering high cholesterol.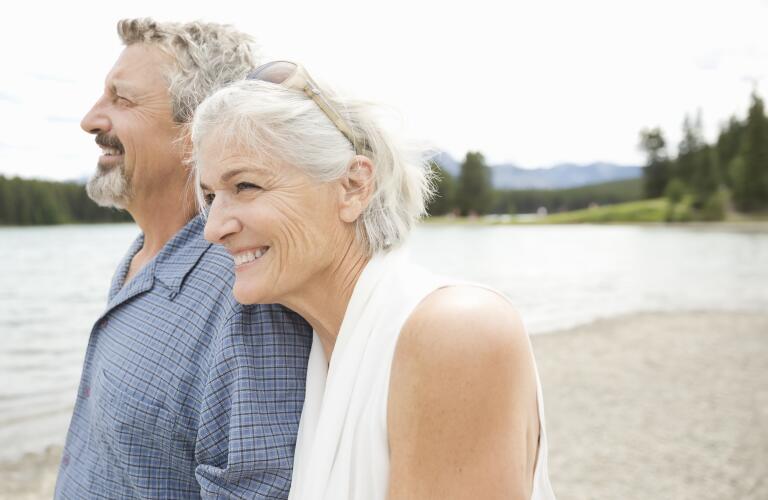 Our bodies actually need cholesterol, a waxy substance the liver produces, to make cells, insulate nerves, and create hormones. However, your liver produces all the cholesterol your body needs. Taking in more cholesterol through food can cause plaque to build up on the walls of the arteries, which can lead to a type of heart disease called atherosclerosis.
Your blood flows through your arteries to bring oxygen to all parts of the body, including the heart. But the build-up of plaque hardens and narrows your arteries, reducing blood flow. When the coronary arteries–which supply oxygen to the heart–become narrower, coronary artery disease (CAD) develops. You might feel chest pain, called angina.
If a coronary artery becomes completely blocked, your heart doesn't receive the oxygen it needs, and a heart attack occurs. And if a piece of plaque breaks off and travels down your bloodstream, it can lead to a blood clot, which can cause a heart attack or stroke. High cholesterol can also cause high blood pressure, because the heart must work harder to pump blood through hardened and narrow arteries.
The good news? Changes can be made to protect your heart by lowering cholesterol levels. Start by making sure you understand cholesterol and the way diet affects your health.
You may have heard there are two main kinds of cholesterol—bad and good. Bad cholesterol is the kind that builds up in the arteries and starts a domino effect of heart problems. It's also called low-density lipoprotein or LDL. Good cholesterol is the kind that helps get rid of high cholesterol in the body naturally. It's called high-density lipoprotein or HDL.
Just like you can raise your bad cholesterol by eating foods high in saturated fats like fatty beef, bacon, and butter, you can raise your good cholesterol by eating foods high in healthy fats like salmon, flax seeds and walnuts. Exercise also plays a role in lowering bad cholesterol and raising good cholesterol.
If you've been diagnosed with high cholesterol, your doctor will likely first recommend lifestyle changes such as:
Adopting a "heart healthy" diet
Limiting your intake of bad cholesterol, fat, and salt
Increasing your intake of good cholesterol to remove bad cholesterol from your blood
Exercising for 30 minutes most days
Reaching or maintaining a healthy weight
Avoiding alcohol
Quitting smoking if you smoke
If lifestyle changes aren't enough to lower your high cholesterol, your doctor may prescribe statin medications or other drugs designed to reduce cholesterol levels.
A lipid profile blood test will tell you if you have high cholesterol. Ask your doctor to order one for you. Don't rely on symptoms to alert you that your cholesterol is high–there aren't any.
Your test results will show the levels of cholesterol in your body in milligrams per deciliter (mg/dL):
Total cholesterol
LDL cholesterol
HDL cholesterol
Triglycerides, fat in the body that also builds up in the arteries, making the effects of bad cholesterol worse
A healthy level of high cholesterol is less than 100 mg/dL.
Make regular cholesterol screening part of your healthcare routine. The Centers for Disease Control and Prevention (CDC) recommend that most adults have a cholesterol check every four to six years. People with a family history of high cholesterol and those living with heart disease or diabetes should be checked more frequently. Your doctor will recommend an appropriate schedule for you.
Don't believe the myth that cholesterol checks are only for those in their 50s or 60s. Research has shown problems can begin as early as young adulthood—in your 20s.
Remember, treating high cholesterol starts with getting tested. You and your doctor can take the most effective steps for you from there.
Was this helpful?