5 Ways to Prepare Before Your Telehealth Appointment for High Cholesterol
Was this helpful?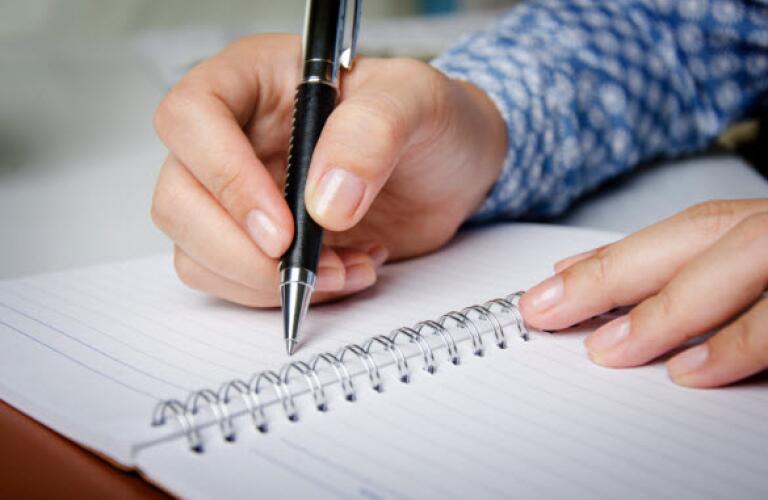 Telehealth entails talking to your doctor using video chat, phone call, or even text message. Also known as telemedicine, it can be a convenient and effective way to stay on top of your high cholesterol management, but there are some ways to make the most of it. Give yourself the best chance for a successful telehealth visit by preparing in advance. Think about it like this: you wouldn't take a trip without packing a bag first. You'd make a list, pack the right mix of clothing, toiletries, and shoes, and make sure you have a charging cord for your phone. Preparing in advance for any medical appointment, including a telehealth appointment, is similar. If you plan, you'll be ready when the time for your telehealth visit arrives, and you can focus on the best strategies for successfully treating your high cholesterol.
A telehealth visit is a real medical appointment, even though you're connecting virtually with your doctor from your living room sofa or behind your closed office door. So, just as you'd block out time on your calendar to visit your cardiologist or your primary care physician in person, you should block out time for your telehealth appointment. Notify the people around you (your family, coworkers, or roommates) that you'll be occupied during that window of time and ask them to please not disturb you.
Using telehealth for high cholesterol management will require you to connect with your doctor via certain telecommunications technology. In general, you'll need to have the following to get started:
Computer, tablet, or smartphone
High-speed internet connection
Web camera with microphone
When you schedule your first telehealth visit, ask what telecommunications platform you will be using. Some offices require patients to use an online portal, while others may require you to download an app.
But here's a key point to remember about technology: it's amazing, but it's not perfect. Setting up your technology and testing it out in advance of your appointment will give you the chance to figure out how to use it. Plus, if you encounter any problems, you'll have plenty of time to ask for help and get everything sorted out. So, test it out. Try to register or log in. If it works fine, great. If not, ask for assistance. By the time your telehealth appointment time arrives, you'll be more comfortable using it.
It's a good idea to gather other relevant information about your health, so you'll have it right in front of you in case your doctor asks you about it. Make a list of information about:
Your cholesterol-lowering medication, including dosage amounts
Any other meds that you are taking, both prescription and over-the-counter
Any vitamins or supplements you take
Your health insurance
You might also want to have handy the names and contact info for other physicians and healthcare providers you're seeing, in case your doctor needs to contact them.
You may have questions for your doctor about your current plan for treating high cholesterol. You may be wondering if the cholesterol medication you're taking is the right one, or if you should switch to another. You might want to confirm you've made the right dietary changes.
Write it all down. Experts stress the value of making a list of your concerns before any medical appointment. And that holds true for a telemedicine appointment, too. Start by making a list of all your concerns and questions. Then narrow down the list and prioritize your most pressing concerns. Put them at the top of your list, so you can start with those when your telehealth visit begins.
Your list might also include:
New symptoms
Medication side effects
Lifestyle changes
Other health concerns
Depending on what other kinds of medical care you receive, you might also want to talk to your doctor about how your cholesterol treatment affects other aspects of your health.
Treating high cholesterol often involves taking a medication like a statin. But it also involves making healthy lifestyle choices. Keep on making good choices like:
Increasing the amount of dietary fiber you consume
Decreasing the amount of trans fat and saturated fat in the food you eat
Exercising regularly
When you talk to your doctor during your telehealth appointment, talk about these actions and ask whether there's anything else your doctor would recommend that you try. Also, be sure to ask about how often you should get your cholesterol checked.
With a little prep, you can be ready for your telehealth appointment and feel proud of your work to manage your high cholesterol.
Was this helpful?