Toddler Constipation: What To Do
Was this helpful?
Toddler constipation may cause stools that are infrequent, dry, hard, painful, or difficult to expel. It is quite common in young children, is usually temporary, and is easily treatable at home. However, more severe symptoms may need medical attention. Toddler constipation can occur when stool is not passed as usual. These changes in bowel movement habits may result from many factors, including lifestyle, medication, and other underlying causes.
Toddler constipation is common, and it rarely happens because of a serious medical condition. However, it can still be worrying to parents and caregivers.
Read on to learn more about causes, symptoms, treatments, and medical care associated with toddler constipation.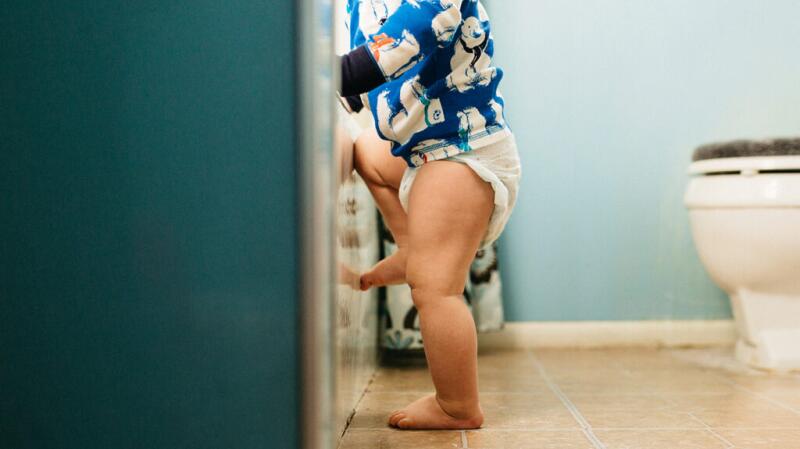 There are a number of reasons that toddler constipation can happen. These include:
There are several signs and symptoms that could indicate that a child is experiencing toddler constipation. These can include:
What constitutes typical bowel movements and habits will depend on the age and diet of the child or infant. There can be a lot of differences in normal bowel movements according to different factors.
If you are unsure what should be normal for a toddler, any change from their typical bowel movement routine — such as a change in the appearance of their stool — can also indicate that they are experiencing constipation.
Learn more about children's digestive systems here.
There are several at-home treatment options that can help relieve toddler constipation. These include:
Over-the-counter medications
Many over-the-counter (OTC) medications and treatments exist that may relieve constipation. However, you should not give these treatments to a child without discussing it with their doctor first. These treatments often include laxatives, fiber supplements, enemas for toddlers, and suppositories for toddler constipation.
If necessary, the child's healthcare practitioner will first advise you regarding which treatment to use, the dosage, and the time period for administering the medication or treatment.
Researchers have also found that probiotics for toddler constipation may be useful in improving stool frequency. However, more investigation is necessary to confirm positive results in a wider profile of children.
Although toddler constipation is often treatable using home remedies, there are times when you should get in touch with their doctor.
If the symptoms do not go away with at-home treatment, or if they last for longer than 2 weeks, contact their usual medical practitioner.
If the child experiences any of the following symptoms, contact the child's physician right away:
If you have contacted a doctor regarding toddler constipation, they may ask about the child's medical and family history or conduct a physical exam.
It is also common for doctors to order a diagnostic test to help determine the cause of the toddler's constipation. These can include:
Toddler constipation is a common condition in children that leads to difficulty passing stool.
At-home treatments can help alleviate toddler constipation, and dietary changes can help prevent toddler constipation.
You should not use any OTC medical treatments, such as laxatives or enemas, for toddler constipation without consulting a doctor.
If approved at-home treatments do not have the desired results within 2 weeks, or if the child is presenting more serious symptoms, call their doctor to schedule an appointment for further evaluation.
Was this helpful?