Chemobrain: Mental Fog After Chemotherapy
Medically Reviewed By William C. Lloyd III, MD, FACS
Was this helpful?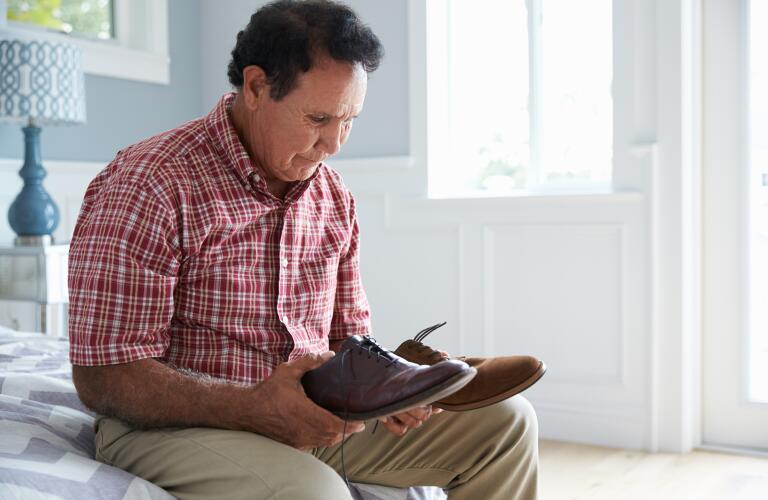 What exactly is chemobrain? Chemobrain is a mental fog that cancer patients may experience before, during or after chemotherapy. It has a formal name—chemotherapy-induced cognitive impairment—and it is real.
Symptoms of chemobrain may include:

Difficulty finding the right word or phrase
Difficulty remembering dates and managing daily activities and appointments
Misplacing objects
Problems concentrating or paying attention
Short term memory loss or problems
Slow or disorganized thinking
Struggling to learn new things
Chemobrain can last a short time or it can persist for years after chemotherapy. The brain tends to recover with time, but chemobrain can make it challenging to return to work, school, and social activities.
Research into the causes of chemobrain is relatively new. So far, researchers have found that it tends to happen more often with high-dose chemotherapy and when patients also receive radiation. They also know that some chemotherapy drugs cause changes in the brain.
There aren't many answers for why long-term chemobrain happens. For short-term problems, researchers believe that a combination of things can contribute. In addition to chemotherapy, this includes:
Anemia or low red blood cell counts
Cancer itself
Hormone treatments or changes
Infections
Mood and emotional problems, such as depression, anxiety and stress
Nutritional deficiencies
Other medicines, such as anti-nausea medicines, corticosteroids, and pain medicines
Sleep problems
The first thing to do about chemobrain is tell your oncologist. Your doctor may recommend tests for conditions that may be contributing. Medications or supplements may help if your doctor can identify a treatable problem. Switching the medicines you use to control side effects is another option. Your doctor may also recommend prescription medicine to help with attention and concentration.
Some centers offer special cognitive behavioral therapy called Memory and Attention Adaptation Training (MAAT) that has been shown to reduce chemobrain symptom intensity and duration.
There are strategies you can try yourself to combat or minimize chemobrain. They include:
Exercising your brain with puzzles, games, or learning something new

Explaining your condition to friends and family so they will understand and can help

Getting enough rest

Getting regular exercise, even if it is a mild activity for a short period of time

Minimizing distractions, such as sound and clutter, during periods of concentration or at work. The Americans with Disabilities Act requires employers to make reasonable accommodations for health-related impairments.

Organizing your home and work environment and keeping things in familiar places

Using memory aids, such as calendars, planners, reminder alarms, notepads, to-do lists, and voice recorders
In some cases, your doctor may refer you to a neuropsychologist for a medical evaluation. This may be necessary if your symptoms have persisted for more than a year. These providers can work with you to improve your thinking and function with specific rehabilitation strategies.
Was this helpful?