Finding the Right Doctor for Cataract Surgery
Medically Reviewed By William C. Lloyd III, MD, FACS
Was this helpful?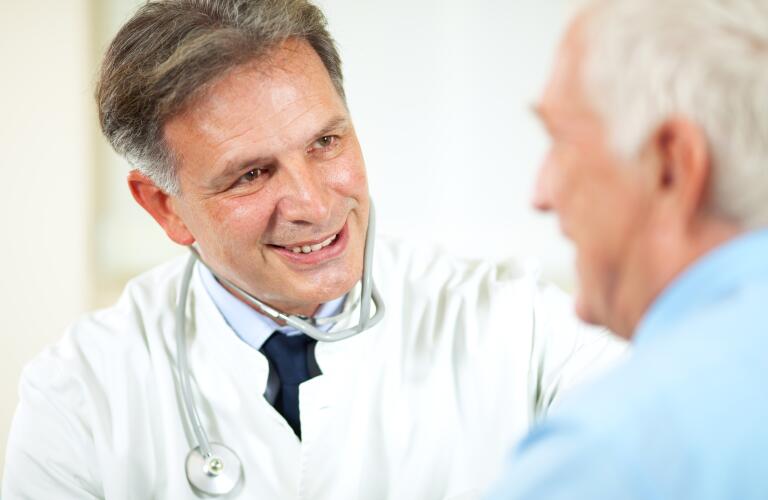 For cataract surgery, you and your doctor work as a team. Together you will decide whether you should have the surgery and, if so, when. You also want to have the best possible results. That makes choosing the eye surgeon who will operate on your eye an important task. Here's what you need to know to find the right doctor for you.
Only ophthalmologists perform cataract surgery. They are medical doctors who specialize in eye problems. They can diagnose and treat eye diseases. They also perform eye surgery.
However, you may see someone else who you think of as your "eye doctor." Other professionals who may help care for your eyes are:
Opticians: These technicians fit eyeglasses and contacts. They are not trained to diagnose or treat eye diseases.

Optometrists: These professionals have a license to perform eye exams. They are trained to find and treat certain eye conditions. However, optometrists are not medical doctors. They can diagnose cataracts, but they do not perform the surgery to remove them.
You will need to see an ophthalmologist if you want cataract surgery.

You should consider a number of factors in selecting the doctor to perform your operation. These include:
Credentials: The eye doctor you choose should be board certified in ophthalmology. This means your doctor has the training and skills necessary to perform eye surgery. Also make sure the doctor you choose has no history of malpractice or disciplinary actions. You can find this information on Healthgrades.com.
Experience: The more experience a doctor has in removing cataracts, the better prepared he or she is to anticipate and prevent complications. This increases the chances that your surgery will be successful. Before choosing your surgeon, ask:
How many cataract operations have you performed?

What is your surgical success rate? It's a good sign when doctors keep track of the results of their surgeries. This suggests they value quality and improvement.
Specialty: Some eye surgeons focus on certain types of surgery. Ask whether cataract removal surgery is your doctor's specialty. A specialist may be more aware of the latest techniques and methods.
Surgical Options: Your cataract surgeon will replace the lens in your eye with an artificial one. Several types are available. Newer, multifocal lens implants offer crisp vision for reading and driving, but Medicare does not fully reimburse the expense. So before deciding on a doctor, learn as much as you can about these options. Then discuss them with the doctor. Make sure the doctor you choose will implant the type of intraocular lens that you want.
This is important: You should feel at ease with the doctor you pick for your surgery. You must be able to talk openly with your doctor. And the doctor should be willing to listen and answer your questions in a way you can understand.
You may also want to consider whether the ophthalmologist:
Has an office location and office hours that are convenient for you
Accepts your health insurance
Can do the surgery at the location you prefer
Once you know what to look for, put together a list of names. Ask for recommendations from your optometrist. Also ask people you know who've had cataract surgery.
You also can find a cataract surgeon by:
Asking your family doctor for the name of an ophthalmologist
Requesting referrals from the American Academy of Ophthalmology
Calling the department of ophthalmology at a nearby medical center
Getting a list of eye specialists from your insurance company
When you have the name of a potential eye surgeon, schedule a consultation. This is a face-to-face office visit. It's a time to meet the doctor and talk about your concerns. Be sure to ask whether there is a fee for this appointment.
Was this helpful?