What is Biliary Tract Cancer?
Was this helpful?
Biliary tract cancer encompasses a group of aggressive gastrointestinal cancers affecting the gallbladder, the bile ducts, and the ampulla of Vater, a small opening where the bile ducts and pancreatic ducts connect to the small intestine. If you've received a diagnosis of bile duct cancer, gallbladder cancer, or ampullary cancer, these are considered biliary tract cancers. Biliary tract cancers may not initially cause any symptoms; however, when symptoms occur, they may include fever, jaundice, dark urine, abdominal pain, and loss of appetite. Doctors usually diagnose biliary tract cancer using blood and imaging tests. Several treatments are available, and your doctor can help you determine which is best for you.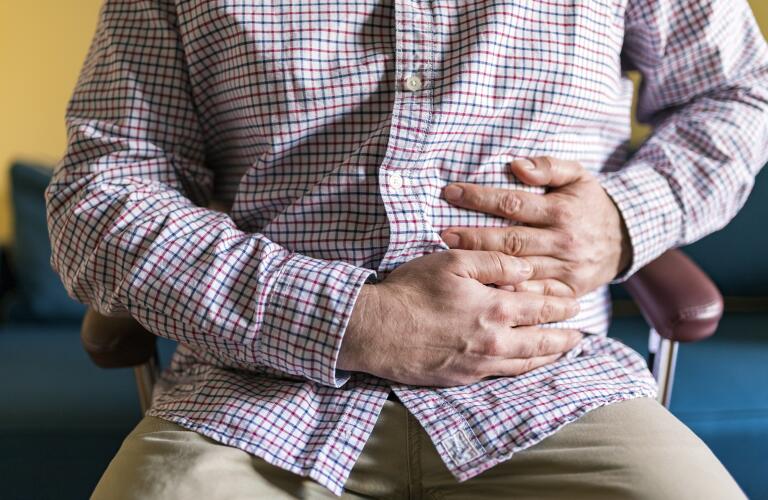 Affecting only about 23,000 people in the United States each year, biliary tract cancer mainly occurs in older individuals. Even though this type of cancer is uncommon, there are many treatments available; whenever possible, doctors treat biliary tract cancer using surgery to remove any tumors. New treatments, including immunotherapies, are on the horizon as well. If you've received a diagnosis of biliary tract cancer, your care team can help you make decisions about which treatments might work best.
The biliary tract consists of the organs and ducts involved in producing, storing, and transporting a substance called bile. Bile ducts are tubes that transport bile from the gallbladder, where it's stored, to the small intestine. Whenever you eat, your gallbladder releases bile to help you digest the food and break down fats.
Biliary tract cancer can develop in any of these areas involved in bile production, storage, or transportation. In many cases, there are no symptoms when biliary tract cancer is in its earliest stages. However, as the disease progresses, symptoms become more likely. Jaundice, or the buildup of a greenish-yellow chemical called bilirubin, is common. Jaundice usually causes the whites of the eyes and the skin to appear yellow in color.
Other symptoms of biliary tract cancer may include:
Abdominal pain
Dark-colored urine
Fatigue
Fever
Itching
Loss of appetite
Nausea and vomiting
A lump in your abdomen
Weight loss
Changes in the appearance of your stool may also be present. Keep in mind that these symptoms may also be caused by other conditions or medications. If you have any symptoms, it's best to contact your doctor for an exam.
Doctors use a variety of tests to diagnose biliary tract cancer. Diagnosis usually begins with a complete physical exam and a conversation about your health history. Then, your doctor will likely recommend blood and urine tests to check your liver and gallbladder function. Blood tests may also show tumor markers, which are produced by cancer cells.
In addition to blood tests, your doctor will probably suggest one or more imaging tests. These tests can help determine where exactly any tumors are and whether cancer has spread outside the biliary tract. Common imaging tests for bile duct cancer include:
Cholangiogram
Computerized tomography (CT) scan
Magnetic resonance imaging (MRI)
Ultrasound
You may undergo an endoscopy, in which your doctor uses a thin tube with a camera attached to look at your biliary tract. Your doctor may also collect a sample of bile duct, gallbladder, or ampullary cells to test for cancer in a process known as a biopsy. You will only have a biopsy if you're healthy enough for surgery.
For most, surgery is the first and most successful treatment for biliary tract cancer. Surgeons may remove part or all of the bile duct, ampulla of Vater, or gallbladder. They may also remove nearby tissues, including the head of the pancreas, part of the stomach, the duodenum, or lymph nodes. They may remove a portion of the liver if tumors are present there.
Together with surgery, your care team may recommend other treatments to help ensure cancer cells are destroyed. These treatments may include chemotherapy, radiation therapy, or immunotherapy. A newer treatment method, called targeted therapy, may be used to identify and attack cancer cells.
In some cases, a liver transplant is necessary to remove cancer from the body. This approach may even act as a cure for the disease, but only certain individuals qualify for transplant.
Even though biliary tract cancer is rare, it's still a serious disease that requires help from medical professionals. The symptoms of biliary tract cancer aren't likely to occur until the disease is in its later stages — but if you ever develop symptoms, let your doctor know right away. With prompt diagnosis, treatment options could be more likely to succeed. Your healthcare team can help you learn about which treatments are most likely to benefit you.
Was this helpful?