PHYSICIAN VOICES

Meet the Oncologist: Ovarian Cancer

Was this helpful?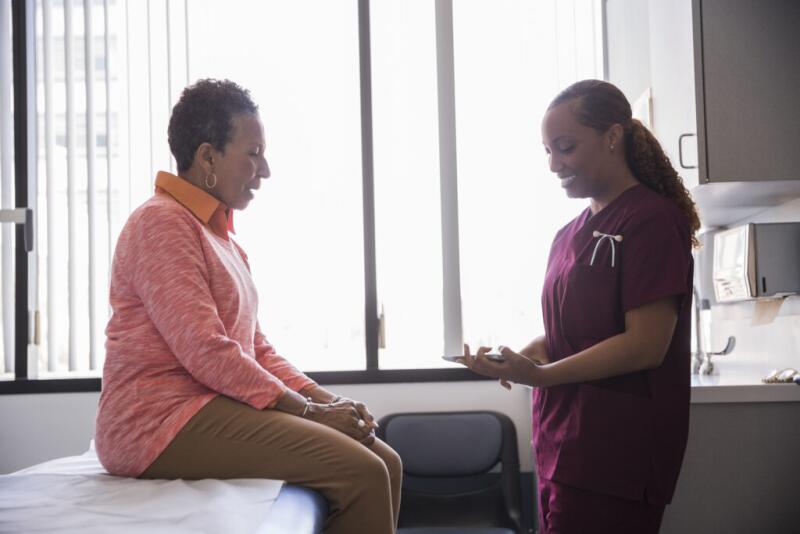 I am an oncologist who specializes in treating breast cancer, ovarian cancer, and other gynecological malignancies. People may think my job is depressing, but I actually find it really inspiring. We can cure a lot of cancers in people, and even when we can't, we have such good treatments that we can significantly improve the quality and quantity of a patient's life.
Practicing medicine is something I always knew I wanted to do. And early on, it became clear to me that I wanted to be an oncologist. I'm very drawn to oncology for several reasons. First of all, from a biological point of view, it's fascinating. It's an exciting time for my specialty, as breast and ovarian cancers are two of the most treatable solid tumors. We have so many new therapies available that effectively treat these cancers and I'm grateful to be able to offer a wide variety of options to patients.
Second, my job is very emotionally compelling and I feel like I'm making a real impact. My patients are just normal people and something has struck their lives out of the blue. It's gratifying to be able to make someone feel better physically and emotionally during one of the most difficult times in their life. I'm able to use my heart and my mind every day and it's a wonderful feeling.
Of course, I do have to have difficult conversations with patients, and the hardest part of my job is having to tell someone their cancer has recurred, or it's progressing despite treatment, or it's time to have some end-of-life discussions. But in these moments, I'm always inspired to watch how human strength kicks in and families and friends rally around each other.
It's hard to overstate how exciting it is to be able to offer new therapies to people with breast and ovarian cancer. When I compare what I was doing 10 or 20 years ago to today, there is a world of difference. The options are so much better and our understanding of breast and ovarian cancers has changed dramatically.
Years ago, we really only had chemotherapy as an option, which is a type of drug that kills cancer cells but also kills normal cells along the way. However, throughout my career, there's been a revolution in our ability to interrupt a cancer cell's capacity to prosper and proliferate. We understand more about the specific processes and pathways that cancer cells use, we've identified medications that specifically target those pathways to prevent cancer from thriving, and these medications generally affect normal cells less.
Every year, new biologic and targeted agents come out that are highly effective, and in many cases they have fewer side effects than standard chemotherapy. The field of molecular biology has really moved oncology forward and enabled us to decrease toxicity while increasing effectiveness.
Personally, it keeps my job really intellectually interesting because I'm constantly learning about new drugs and how to administer them and manage their potential side effects. It keeps me on my toes because I always need to educate myself about something new. Even more exciting is getting to incorporate these new drugs into daily practice and see the impact they have on my patients.
It's key to find an oncologist who specializes in your type of cancer. Oncology has gotten so complicated that it's impossible to be an expert in all cancers. You want to see someone who spends most of their time taking care of people who have the same kind of cancer as you. Finding someone who has access to clinical trials can also be helpful, because having new treatments at your fingertips can make a big difference in some cases.
Of course, it's also imperative to find an oncologist you trust and connect with. When I trained as an oncology fellow, I got to observe not only the treatment process, but also how physicians talked to patients. I remember thinking a few times, "I would never speak to a patient that way." I also learned a lot from physicians who were warm and conscientious of their patient's needs.
If you're looking for an oncologist, try to find someone who makes an effort to get to know you as a person, not just a patient. I always want to know what someone's job is, how old their kids are, what they like to do after work. It's so important to develop strong and trusting relationships, and it's very nourishing in both directions.
Was this helpful?