Bile Duct Cancer: Prognosis and Life Expectancy
Was this helpful?
Bile duct cancer, also called cholangiocarcinoma, is a relatively rare disease affecting only 1 to 2 people out of every 100,000. In most cases, bile duct cancers are malignant; that is, they grow and spread in an uncontrolled manner throughout the body. Bile duct cancer survival rates depend on many factors, including where the cancer started and its stage when discovered. However, advances in bile duct cancer treatment means that more people are living longer after receiving a diagnosis.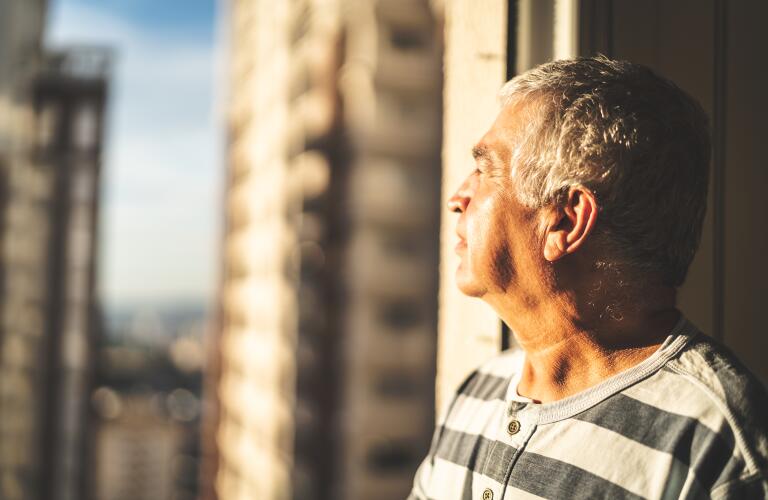 The bile duct is a part of the biliary tract and is a type of biliary tract cancer. Bile duct cancers are uncommon. Symptoms usually include fever, itchy skin, dark urine, nausea and vomiting, unexpected weight loss, and abdominal pain. Many people also develop jaundice, which makes the skin appear yellow. Common treatments for bile duct cancer include surgery, chemotherapy, radiation therapy, immunotherapy, and targeted therapies. These treatments may help improve survival rates and give more people hope for living longer with bile duct cancer.
The bile duct is part of a network of tubes connecting three parts of the gastrointestinal (GI) tract: the liver, gallbladder, and small intestine. The bile ducts allow a substance called bile to pass from the liver and gallbladder and into the small intestine, where it helps your body digest various foods.
There are three main types of bile duct cancer:
Intrahepatic bile duct cancer: This type of bile duct cancer originates in tubes inside the liver. This type of cancer is often confused with liver cancer, but it is not the same thing.
Perihilar bile duct cancer: This bile duct cancer forms right as the tubes are exiting the liver.
Distal bile duct cancer: Distal bile duct cancers develop further away from the liver, closer to the small intestine.
Bile duct cancer is also known as cholangiocarcinoma, which refers to a specific type of cell that develops into cancer. Cholangiocarcinomas form from cells that line the inside of the bile duct.
Like all other types of cancer, bile duct cancers are categorized according to stages. The stage of a cancer helps doctors determine whether it's spread from its initial location to other tissues within the body. In most cases, bile duct cancers in earlier stages respond more favorably to treatment. However, even if it's discovered at a later stage, there are still treatment options for bile duct cancer.
Stage 0: Bile duct cancer is confined to the cells lining the inside of the bile ducts. It has not spread outside the bile duct at all.
Stage 1: Bile duct cancers have started to grow, usually into the wall of the bile duct. Like stage 0 cancers, stage 1 bile tract cancer hasn't spread to other nearby tissues, like lymph nodes.
Stage 2: Bile duct cancer may have started to spread to other tissues near the bile duct. Or, the tumor itself may have continued to grow larger. However, cancer at this stage hasn't spread to more distant sites, such as the brain.
Stage 3: Bile tract cancers are usually larger tumors that may also have grown into nearby lymph nodes or blood vessels. At this point, the cancer still hasn't spread to distant parts of the body.
Stage 4: If a bile duct cancer is at stage 4, it has already begun to spread to other, more distant organs, such as the lungs. Stage 4 cancers are the most serious.
After making a diagnosis, your doctor will work to determine the stage of bile duct cancer. Your prognosis, or outlook, is based on many factors, such as your age, overall health, and treatment plan. Keep in mind that treatments continue to improve, and new technologies and medications are helping people live longer with many types of cancer.
In general, life expectancy is better if cancer hasn't spread from its initial location. The 5-year survival rates for bile duct cancer are lower than other forms of cancer; a 5-year survival rate describes the average percentage of people alive five years after diagnosis or beginning treatment. If the cancer occurs in the tubes inside the liver, but it hasn't spread to other tissues, about 24% of people still survive five years after their diagnosis. For bile duct cancers occurring outside the liver, that number is approximately 17%. It's important to note that these rates are based on the experiences of people treated for bile duct cancer in the past. As treatments improve, these numbers will change, and everyone is different.
Bile tract cancer is rare, and a better prognosis is more common if the cancer hasn't spread. However, treatments such as surgery, immunotherapy, and targeted therapy are helping more people live longer. If you have any questions about your prognosis, it's best to ask your doctor about what you should expect.
Was this helpful?