3 Risks of Not Treating Biliary Tract Cancer
Was this helpful?
A biliary tract cancer diagnosis is fairly rare within the United States. But if you receive one, as you weigh your treatment options, consider the risks of not treating biliary tract cancer. As with many cancers, early biliary tract cancer detection is key, and prompt treatment gives you a better shot at a good outcome.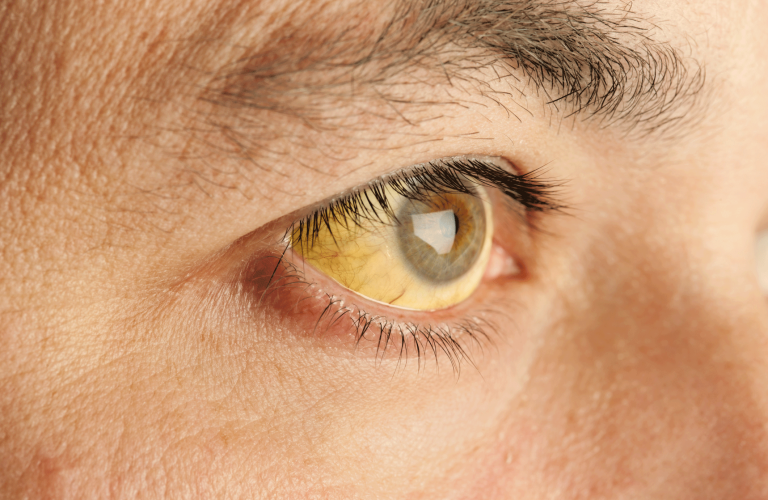 When it comes to cancers, biliary tract cancer is not one of the big names. You may not have heard about this type of cancer before you received a diagnosis. That's because it's pretty rare: only about 23,000 new cases are diagnosed in the U.S. each year. Biliary tract cancer encompasses a group of cancers that occur in the gallbladder, the liver's bile ducts, and the ampulla of Vater – the point where your bile ducts and pancreatic ducts connect to the small intestine. These cancers have a reputation for being difficult to treat, especially since few cases are diagnosed early. However, even with the difficulties associated with treatment, it's important to consider the risks of not treating biliary tract cancer. If you forego treatment, you may be limiting your options if you change your mind later on.
One consequence of not treating biliary tract cancer is the possibility that your symptoms will worsen. The symptoms of biliary tract cancer can vary, depending on where the cancer starts. Cancers that start in the intrahepatic bile ducts inside the liver can cause different symptoms than cancers that start in the extrahepatic bile ducts outside the liver. Gallbladder cancer symptoms can be different from these, as well. Often, biliary tract cancer symptoms don't show up at all until the cancer has progressed.
Jaundice is a very common symptom of bile duct cancer. When your liver can't get rid of the bile, a component of the bile called bilirubin begins to build up in your bloodstream. As a result, your skin and the whites of your eyes take on a yellowish tinge, and you may feel extremely itchy, too. Excess bilirubin can also cause dark-colored urine and light-colored stools. You may develop pain in your abdomen or even start to lose weight. And if your bile ducts get blocked, you can develop an infection known as cholangitis. If the cancer affects your gallbladder, you may also experience jaundice, as well as a loss of appetite, fever, and a lump in your abdomen.
Most cases of biliary tract cancer are not diagnosed until they are locally advanced or even metastatic, according to a 2021 study. At that point, surgery is usually the best treatment option. The specific approach, however, will depend on the extent and specific location of the primary tumor.
The longer you wait to begin treatment, the more advanced the disease can become, and that can complicate the treatment that's needed. Most stage 0, 1, and 2 cancers – and a few stage 3 cancers – are considered resectable. That means they can be surgically removed from your body. Part of the liver may also need to be removed. However, most stage 3 and 4 cancers aren't considered resectable. They may be in a location that's hard to operate on, or they may have spread too much.
If you wait and the cancer progresses, but then you change your mind, your options may be limited. It may not be possible to remove the cancer completely with surgery. You also may not be healthy enough for surgery. Your doctor might try surgery or other treatments anyway. And new treatments, including biologic therapies, are coming down the pipeline. But for the most part, if you have unresectable cancer, the focus shifts to relieving symptoms and improving your quality of life.
Undergoing treatment could extend your life. But foregoing treatment may shorten it.
The reality is that biliary tract cancer survival rates are already low, even for people who undergo treatment. According to the American Society of Clinical Oncology (ASCO), the five-year survival rates for people with bile duct cancer, gallbladder cancer, and ampullary cancer are fairly low. That means, on average, a low percentage of people diagnosed with these cancers are still alive five years after diagnosis or beginning treatment.
Early diagnosis does boost the rate a bit: people who receive an early stage biliary tract cancer diagnosis have a slightly higher five-year survival rate. But if the cancer goes undiagnosed or untreated and it spreads, you may have fewer options available.
It's important to note that survival rates are averages based on people previously diagnosed and treated with biliary tract cancer. Advances in treating these cancers are improving survival rates – which is why it's key to start treatment as soon as you can.
Was this helpful?