What to Do If You Find a Breast Lump
Medically Reviewed By William C. Lloyd III, MD, FACS
Was this helpful?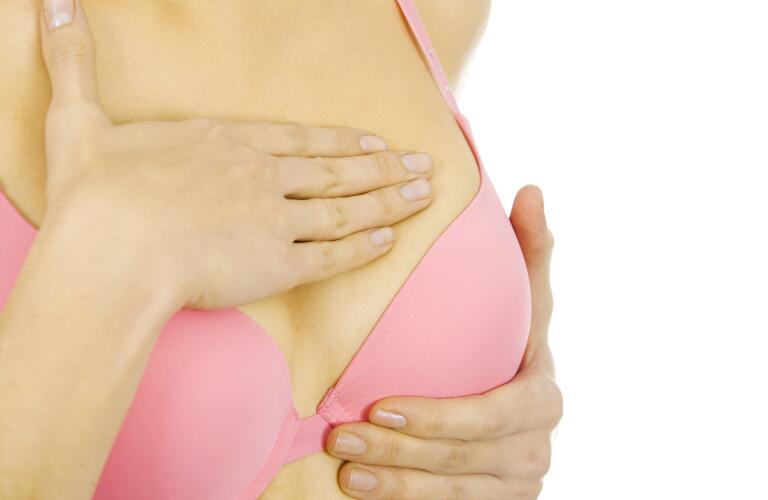 If you find a lump in your breast, don't panic. Most of the time, a breast lump is not cancerous. Many women's breasts are lumpy by nature. Also, breast lumps are common, especially during menstrual periods. Still, a lump that's unusual for you merits getting medical attention, even if just to rule out something more serious like cancer.
Breast cancer screening is done with X-ray testing called a mammogram. If you are a woman of average risk, you should start talking with your doctor about mammograms when you turn 40. Examining your own breasts is not a substitute for mammograms. But, you should be familiar with the way your breasts look and feel. You should know what's normal for you. You may want to do a breast self-exam about once every month.
If you find a breast lump or simply notice a change in how your breast looks, the safest thing to do is see your doctor.
When you examine your breasts, look for any changes in size and skin color. See if one breast looks different from the other. Also check under your arms. A lump in the armpit area can be a warning sign. Here are other warning signs to watch for:
Any hard, painless or irregular lump
Swelling, redness or warmth of your breast skin
Dimpling, puckering or thickening of your breast skin
Discharge from your nipple that is not milky and happens without squeezing
Discharge from your nipple that is bloody
Itchiness, scaling or changes in color of your nipple
Pain in your breast that doesn't go away
There are no hard and fast rules about how often to examine your breasts. But the more you do it, the more aware you'll be of how they normally feel. That will make it easier to tell if anything has changed.
Start by looking in the mirror, with your hands on your hips. Look at both breasts. Then look again with your hands raised over your head.

Feel your breasts lying down. Use your right hand to feel your left breast. Use your left hand to feel your right breast. Feel with your fingers together and flat, in a circular motion around your breast. Cover the whole breast, from beneath your collarbone to the ribs under your breast. Include your armpit and cleavage area.

Feel your breasts again, using the same routine, while standing or sitting.
If you feel or see anything different, stay calm—but do let your doctor know. Benign (noncancerous) breast conditions may still require professional medical care
Was this helpful?