Breast Enlargement Scarring: Healing Timeline and Scar Minimizing Techniques
Medically Reviewed By William C. Lloyd III, MD, FACS
Was this helpful?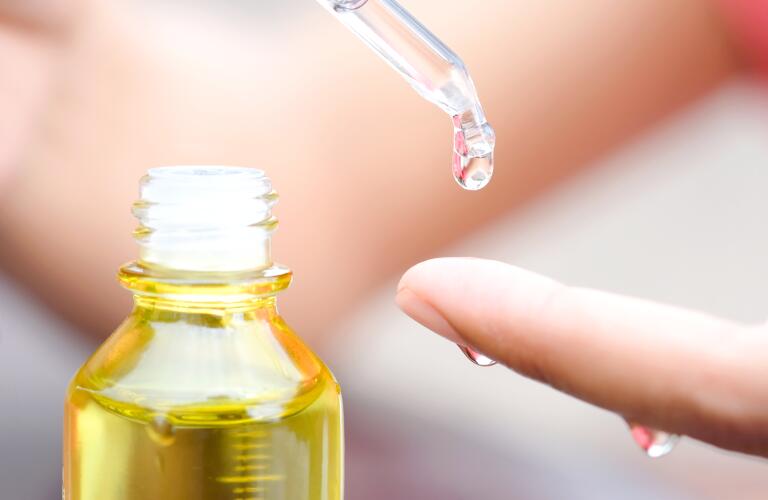 Breast enlargement surgery (also called breast augmentation or augmentation mammoplasty) requires making an incision to create a pocket for placing the implant beneath your natural breast tissue. Any incision can leave a scar, but surgeons position the incisions in less noticeable places. In most cases, breast enlargement scarring is minimal and barely visible. Plus, there are steps you can take that may help minimize the appearance of breast augmentation scars.
Breast enhancement surgery techniques and breast implants themselves have evolved over the decades to a point where surgeons usually only make small incisions—usually in the natural fold underneath the breast. Saline breast implants can be folded into a narrow package and inserted into the tissue pocket through a very small incision 1 to 2 inches in length. Larger silicone implants, which can't be folded flat, may require a more substantial incision, up to 5 or 6 inches.
Gender confirmation breast surgeries also may require a larger incision to place an implant. Sometimes a person undergoing breast implant surgery for gender confirmation requires multiple surgeries; for example, to create a tissue pocket large enough to accommodate the desired size of the implant or to move the nipple to a more feminine anatomical position. Each of these surgeries can result in scarring.
Surgeons don't always place the incision below the natural breast. It's wise to discuss your concerns about breast augmentation scars and recovery prior to having surgery. Other potential breast implant scar locations include:
Around the lower margin of each nipple (areola)
Rarely, in the navel (belly button)
No matter where the incision is located, scarring will occur and might be visible under certain circumstances.
First and foremost, always follow your plastic surgeon's instructions regarding postoperative recovery. Do not attempt to aggressively treat the incisions to prevent scar formation, because you may cause an infection, rupture sutures (stitches), and otherwise delay wound healing. That, in turn, could worsen scar formation. Ask your surgeon in advance what he or she recommends to minimize scar formation—and when you can begin to treat the scars (usually not earlier than 10 to 14 days after surgery).
Once your doctor has given the green light to begin treating the scars, things to try include:
Hydrocortisone cream, applied topically
Silicone sheets, applied topically
Vitamin E oil supplements, either taken orally or applied to the incision. Some research indicates applying topical vitamin E may cause dermatitis or skin irritation.
When scars don't heal smoothly, your doctor may recommend two additional types of scar treatment:
Skin resurfacing using a laser
Surgical scar revision, which requires an incision
Do breast implant scars go away? No: The scar itself will always be present. But most of the time the surgical scars left by breast enlargement fade over time and become nearly invisible.
Sometimes, though, the body's healing mechanisms become aggressive and result in the formation of thick, unsightly scars. The two most common complications of scar healing in breast implant surgery are:
Hypertrophic scars. These more often occur when the incision is closed under high tension, such as if the surgeon has to stretch the skin to bring the edges of the incision together. Hypertrophic scars usually become large and pink. They may be treatable with scar revision surgery or a laser procedure.
Keloids. This abnormal scar can get quite large and develop a thick, dark, ropy appearance. Around 10% of people can develop keloids from surgical scars. People with darkly pigmented skin face a higher risk of keloids. If you have pigmented skin and are considering breast augmentation surgery, talk with your surgeon about your risk of keloid and what plan of action your surgeon would recommend to treat a keloid if it developed.
For most women and people undergoing gender confirmation surgery, the scars caused by breast implants heal well and fade over time to the point they become almost unnoticeable. You can aid the process by following all your surgeon's post-op instructions. Start your scar minimizing techniques once your surgeon says it's OK to do so.
You can increase the likelihood of a good outcome by choosing a reputable plastic surgeon with extensive and documented experience performing the surgery and using the implants you are planning on. Some people like to know what to expect so there are no surprises afterwards. To that end, ask the surgeon questions about how the surgery is performed, where the incisions will be, potential surgical complications requiring additional (or larger) incisions, and the recovery process. Ask if there are postoperative pictures of patients like you the surgeon is willing to share.

Was this helpful?