Idiopathic Intracranial Hypertension
Was this helpful?
Intracranial hypertension (IH) is when pressure builds up in the skull and around the brain, causing a number of symptoms. The term "idiopathic" means that the cause of a condition is unknown, so idiopathic IH has no known cause. The condition causes pressure in the brain, which creates issues such as vision changes and headaches. "Idiopathic" is the word for when an illness or condition arises and its cause is unknown. Therefore, idiopathic IH has no known cause.
This article will explain what idiopathic IH is. It will also describe the symptoms and treatment options of the condition.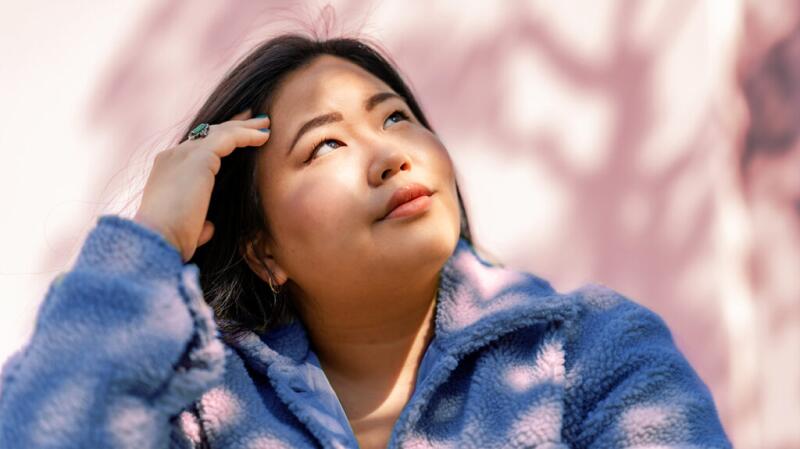 IH is a buildup of pressure in your skull. It happens when you have too much cerebrospinal fluid (CSF), which is the fluid around your brain and spinal cord. This extra pressure can cause symptoms such as headaches or vision changes. Causes of IH include edema (swelling), inflammation, and blood or CSF.
A severe head injury or stroke can bring on IH suddenly. This is called acute IH. However, IH can also be a long-term problem caused by an underlying health problem.
Sometimes, the cause is unknown, and this is idiopathic IH.
According to an older 2008 study, IH has been classified into four categories:
Parenchymatous: When the intrinsic cause of IH is in the brain, this is parenchymatous. It may appear in tumors, hematomas, or brain abscesses.
Vascular: This is a disorder of cerebral blood circulation. It occurs in vascular cerebral diseases, such as cerebral venous thrombosis. It may also occur in extracerebral diseases, such as acute hypertensive encephalopathy.
CSF disorders: These are disorders of CSF circulation. These disorders are caused by an obstruction such as a tumor or infection. CSF disorders can also involve issues with CSF absorption.
Idiopathic: When the cause of IH is unknown, this is idiopathic IH.
Symptoms of chronic IH may include:
headaches
blind spots
tinnitus, or ringing in the ears
neck and shoulder pain
feeling sick, sleepy, or irritable
balance issues
dizziness
If you experience headaches often or have issues with your vision, be sure to seek medical advice from a doctor. If headaches are new or are worsening, or if you have dizziness and balance problems, you should also seek advice from a doctor.
A severe head injury as a result of an accident can bring on IH. A brain abscess or stroke can also cause it.
However, chronic IH develops over time, and experts are not always sure what causes it. In these cases, it is called idiopathic IH. Chronic IH is not always idiopathic though, as it can be due to other issues such as a previous brain tumor.
Some possible causes include:
brain tumor
blood clot on the surface of your brain or in a vein on your brain
infection, such as meningitis or encephalitis
fluid buildup around and inside your brain, known as hydrocephalus
an abnormal blood vessel
certain medicines
In rare cases, causes of IH can include:
a blockage in fluid circulation at the base of the skull
inflammation of the blood vessels in the brain
abnormal skull growth in children
Although it is not clear why, IH is more common in females between the ages of 20 and 50. According to the National Organization for Rare Disorders, idiopathic IH occurs in 1 out of 100,000 people. In young obese females, the incidence is about 20 per 100,000 people.
IH is also linked to people who have:
recently gained weight or are a person who is overweight or obese with a body mass index of 30 or more
hormone problems
a lack of red blood cells or too many red blood cells
taken certain medications, such as antibiotics, steroids, or a combined contraceptive pill
Your doctor may suspect a diagnosis of IH if you have been complaining about headaches or problems with your vision.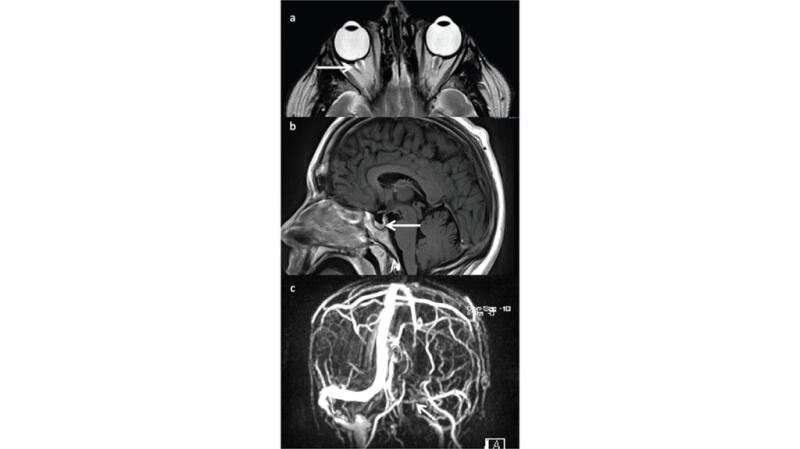 They may recommend that you see an eye doctor to examine your eyes and vision. They may also recommend a neurologist to check for problems with the function of your brain or nerves.
Your eye doctor or neurologist may run some tests, including:
nervous system test to check your senses, balance, and mental status
dilated eye exam
visual field test to check your peripheral vision
lumbar puncture to check your CSF, the fluid that surrounds your brain and spinal cord
If you are living with IH, there are things you can do to help improve your symptoms.
Your doctor may recommend that you:
lose weight if you are a person who is overweight or obese — usually about 5–10% percent of your body weight
take medicines to help reduce the amount of CSF your body makes
stop taking medicines that may be causing your symptoms, such as contraceptives
take steroids to help with headaches or vision loss
have shunt surgery to drain the extra fluid from around your brain using a thin tube
have eye surgery to drain fluid and relieve pressure on your optic nerve
get a lumbar puncture to remove excess fluid and reduce pressure on your brain
If you have concerns about any procedures or surgeries recommended for your IH, be sure to talk with your doctor. Ask them for instructions on how to care for yourself before and after any procedures or surgeries. Find out what your procedure involves and whether there are any risks or potential complications.
Although there are many things you can do to help reduce the symptoms of IH, it can be a lifelong problem that can result in complications.
Sometimes chronic IH can lead to permanent vision loss. If you notice any changes in your vision or any other visual symptoms, talk with your eye doctor right away. Getting treatment can help reduce your chance of permanent vision loss, as well as treat other symptoms.
In rare cases, chronic IH can be life threatening if it remains undiagnosed or untreated. It is thus important to ask your primary care doctor or eye doctor for a referral to a neurologist if they suspect you have IH.
IH is a buildup of pressure inside your skull caused by too much fluid around your brain and spinal cord.
The good news is that you can manage IH with treatments such as weight loss, medicines, and, in some cases, surgery. Talk with your doctor about the best treatment for your condition. Ask them what you can do to help reduce your risk of possible side effects or complications, including vision loss.
Was this helpful?