Cerebral Palsy in Adults: Symptoms, Challenges, and Guidance for Caregivers
Was this helpful?
Cerebral palsy is a group of neurological conditions that limit movement, balance, and muscle coordination. Symptoms appear in infancy or early childhood, but complications may arise during adulthood. A person with cerebral palsy may develop arthritis, premature aging, depression, and swallowing difficulties. This article explains the symptoms of cerebral palsy in adults. It discusses the challenges someone may face as they transition into adulthood and the care they may require.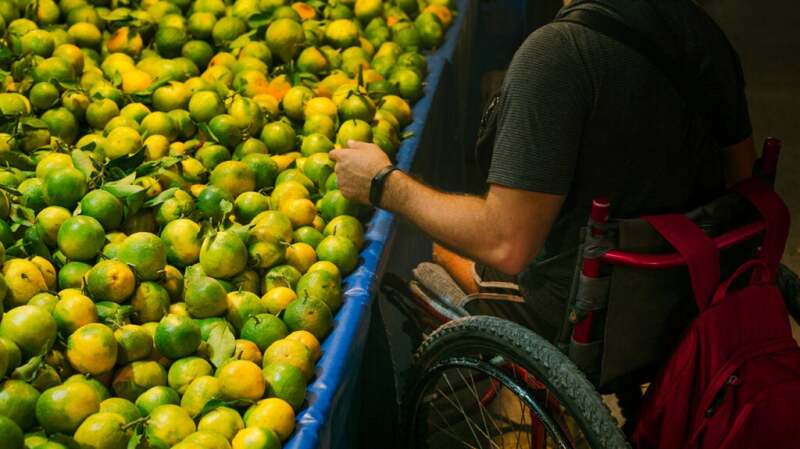 Adults can have mild to severe cerebral palsy symptoms.
Mild cerebral palsy symptoms in adults
Common mild symptoms of cerebral palsy in adults include:
reduced muscle control
muscle stiffness
vision and hearing problems
Severe cerebral palsy symptoms in adults
Cerebral palsy can also cause complications or severe symptoms. These include:
Risk factors for respiratory issues include:
persistent chest infections
aspiration pneumonia, when food or fluid gets into the lungs and causes swelling
reduced saliva control
a misaligned spine
Read more about cerebral palsy.
Adults with cerebral palsy may face several challenges.
Cerebral palsy adds extra strain to the body. People with cerebral palsy are highly likely to experience premature aging by the time they turn 40.
Extra pressure on misaligned joints increases the risk of osteoporosis. This is a condition in which the bones weaken and are more prone to breakage.
As a result, people with cerebral palsy use more energy to perform everyday tasks than people without the condition use.
Mental health conditions, such as depression, are common among adults with cerebral palsy. Depression mostly appears as a result of the health-related risks associated with cerebral palsy. These risks include multimorbidity, which is a combination of multiple chronic conditions that can make treatment more difficult. Risks also include increased pain and functional limitations.
A 2017 study finds that out of 501 adults with cerebral palsy, 20% of them experienced depression. Researchers also found that the participants had gastrointestinal problems and used pain medications.
Cerebral palsy can cause mobility problems. Excessive joint compression can lead to early onset arthritis, which can limit movement and reduce strength.
The Centers for Disease Control and Prevention (CDC) explains that some types of cerebral palsy can cause uncontrollable movements and muscle stiffness or tightness.
Swallowing and feeding difficulty
People with cerebral palsy may have swallowing difficulties. They may have issues swallowing some foods or not be able to swallow at all.
This can cause:
coughing when eating
a sensation that something is stuck in the throat
a wet-sounding voice when eating
drooling
If you do not seek medical care, the situation can be life threatening because food can block the airways.
The Cerebral Palsy Research Network provides information for parents and caregivers to help children with cerebral palsy transition to adulthood.
For example, CP Research Network suggests looking for a new doctor before an adolescent turns 18. This allows for time to contact different healthcare professionals and find one who specializes in managing cerebral palsy symptoms.
You may also wish to consider college preparation resources. Some colleges offer free education to those with health problems. Discuss with other caregivers and educators whether there are areas that an individual with cerebral palsy can access. Check for ramps, working elevators, and accessible transportation.
As for employment, completing job tasks can be challenging for someone with cerebral palsy. Parents and caregivers can have their children help perform household chores. This helps them become more independent as they reach adulthood.
You may consider checking for internships where an adolescent can gain work experience and improve their confidence.
Work-related challenges can arise for those who have cerebral palsy. Physical, vision, or hearing problems can make it difficult to find a job that suits their needs.
These types of health issues can cause a high rate of unemployment for individuals with cerebral palsy, even though they may hold all the required qualifications.
Employers may believe that it can be costly to introduce new tools or work spaces to help those with cerebral palsy perform tasks.
However, there are ways to overcome some of these employment challenges. The Americans with Disabilities Act (ADA) helps protect you from discrimination and offers assistance if you need it. Also, the rise in remote employment positions may provide an easier avenue for employment.
Early intervention helps young individuals manage symptoms and learn about complications that can arise later.
Doctors may suggest the following options to help individuals live with cerebral palsy:
Here are questions people also ask about cerebral palsy in adulthood. Susan W. Lee, D.O., has reviewed them.
Can adults get cerebral palsy later in life?
Cerebral palsy is the result of abnormalities that occur during fetal or infant brain development. Therefore, adults do not develop cerebral palsy. Children usually receive a diagnosis by the time they turn 2. As they grow, the condition causes new challenges.
Does cerebral palsy get worse as you age?
Cerebral palsy is nonprogressive. This means that the underlying cause of cerebral palsy does not change as you age. However, without the right treatment and management, cerebral palsy can cause complications. Movement function can worsen as well.
What is the life expectancy for adults with cerebral palsy?
The life expectancy of people with cerebral palsy varies. Most children with cerebral palsy survive to adulthood. However, life expectancy tends to be lower than that of the general population and depends on the severity of the condition.
Cerebral palsy symptoms develop in early childhood and reduce a person's ability to move and perform tasks on their own.
New challenges and complications can appear during adulthood. These can include mental health conditions, arthritis, and swallowing difficulties. Adults with cerebral palsy may also experience worsening mobility issues.
Individuals may also have difficulty finding employment or a college program that assists those with cerebral palsy.
It is possible to manage symptoms of cerebral palsy. Doctors may prescribe medications or suggest attending physiotherapy or occupational therapy sessions.
Was this helpful?