Bipolar Medications: A Guide
Was this helpful?
Medication is one of the main treatments for bipolar disorder. Finding the most effective medication or combination of medications can take time. Work closely with your doctor to find the most effective treatment for you. This article will discuss the different types of medications to treat bipolar disorder. It will also talk about the side effects of each type.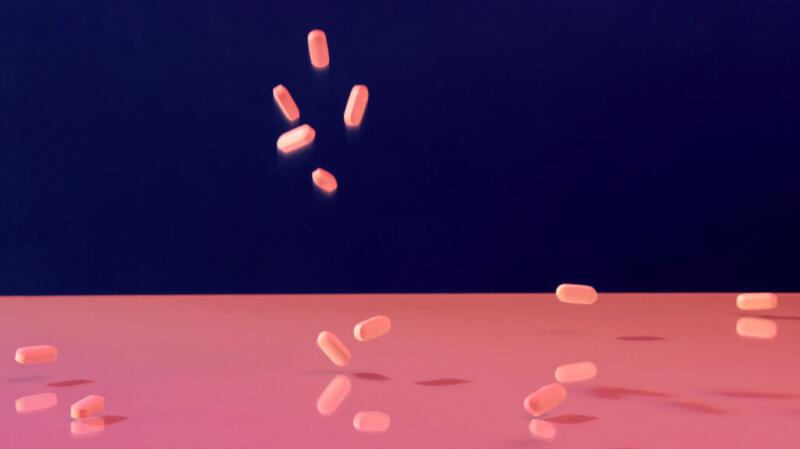 Lithium is a first-line treatment for people with bipolar disorder. It is a mood-stabilizing medication that works in your brain. The aim of using lithium as a treatment is to prevent relapses. It also helps treat specific symptoms of bipolar disorder, such as:
depressive episodes
manic episodes
mood episodes with mixed features
rapid cycling
Bipolar disorder requires long-term treatment. As such, it is important to continue taking your lithium, even if you begin to feel better. Consistent use of this medication is one of the most effective ways of preventing relapse of mood symptoms. Discuss any changes in dosage or how long you need to take it with your doctor.
Typically, your doctor will begin with a low dose of lithium and gradually increase it as necessary.
Side effects of lithium may include:
headache
nausea or vomiting
diarrhea
dizziness or drowsiness
appetite changes
tremors in your hands
dry mouth
increased thirst
increased urination
hair loss or thinning hair
acne or rash that looks like acne
atrioventricular block or other conduction issues, such as hypothyroidism
Discuss any side effects you may experience with your doctor. If these side effects are severe, contact your doctor immediately for medical care.
Learn more about bipolar disorder.
Anticonvulsant medications typically help treat conditions like epilepsy. However, they are also useful for treating mania and as long-term mood stabilizers.
The main anticonvulsant medications that doctors prescribe for bipolar disorder include:
valproate
carbamazepine (Carbatrol)
lamotrigine (Lamictal)
Doctors typically prescribe lamotrigine to delay the occurrence of bipolar I disorder. Its effectiveness in treating acute bipolar depression has had mixed results.
Side effects of anticonvulsants can include:
nausea or vomiting
headache or fatigue
drowsiness or dizziness
tremors
muscle weakness
insomnia or unusual dreams
hair loss
unexpected weight loss or weight gain
diarrhea or abdominal pain
constipation
dry mouth
mild rash
Rare yet serious side effects that require immediate treatment include:
pancreatitis
low platelets
liver issues
decreased sodium levels
Stevens-Johnson syndrome
suicidal thoughts
If someone you know is at immediate risk of harming themselves or others, or at risk of suicide:
Ask the question, "Are you considering suicide?" even if it is tough.
Listen without judgment.
Call 911 or your local emergency number.
Stay with them until emergency services arrive.
Try to remove any weapons, medications, or other potentially harmful items.
If you or someone you know is having suicidal thoughts, contact the National Suicide Prevention Lifeline:
Call 988
Chat with the lifeline
This service is available 24-7.
Doctors often prescribe second-generation antipsychotic (SGA) medications to treat episodes of mania associated with bipolar disorder. They are also useful in treating mixed episodes.
The Food and Drug Administration (FDA) has approved quetiapine (Seroquel) and olanzapine/fluoxetine (Symbax) to treat bipolar depression.
SGAs are particularly helpful in treating bipolar disorder when symptoms are severe or disturbing.
Side effects of antipsychotic medications include:
headache
nausea
diarrhea or constipation
dry mouth
feeling nervous or restless
fatigue or drowsiness
insomnia
low blood pressure
unexpected weight gain
increased appetite
Using antidepressants to treat bipolar disorder is controversial. Antidepressants, alongside mood stabilizers, may help treat bipolar depression. However, more research is necessary to provide further clarity when making informed treatment decisions.
One concern with using antidepressants for bipolar disorder is that they can trigger manic episodes. National Alliance of Mental Illness (NAMI) cited studies conducted by the National Institute of Mental Health that showed adding antidepressants to mood stabilizers is not any more effective than mood stabilizers alone.
Speak with your doctor about the benefits and risks of taking antidepressants to treat your bipolar disorder.
Medication is a common treatment for bipolar disorder. This may include one type of medication or a combination of medications.
Other treatments for bipolar disorder include:
psychotherapy, such as:

cognitive behavioral therapy (CBT)
psychoeducation
interpersonal and social rhythm therapy (IPSRT)
family-focused therapy

electroconvulsive therapy (ECT)
transcranial magnetic stimulation (TMS)
Learn more about bipolar disorder treatment.
What is the safest medication for bipolar disorder?
Anonymous
It depends on what perspective you are looking at: reducing suicide, reducing relapse, or side effects. The safest medication is the one that [a person] responds to and can tolerate over not taking a medication. Many of the medications have side effects or may require monitoring. In terms of outcomes and reducing suicidality, lithium has been extensively studied and can reduce the risk of relapse and also reduce the risk of suicide.
Rebecca Barnhart, PharmD, BCPP Answers represent the opinions of our medical experts. All content is strictly informational and should not be considered medical advice.
Medication is one of the main treatments for bipolar disorder. Lithium, anticonvulsants, and antipsychotics are all common medications that can help treat bipolar disorder.
Typically, doctors prescribe these medications alone. However, some medications may be effective in combination with each other. The effectiveness of the medications varies from person to person. You may need to try different doses and combinations before finding the most effective treatment for you.
Using antidepressants alongside other medications to treat bipolar disorder has had mixed results. Talk with your doctor about the benefits and risks of antidepressants.
If you experience side effects with these medications, let your doctor know. It may mean they need to adjust your dosage.
Do not alter your dose or stop taking your medication without first speaking with your doctor.
Was this helpful?